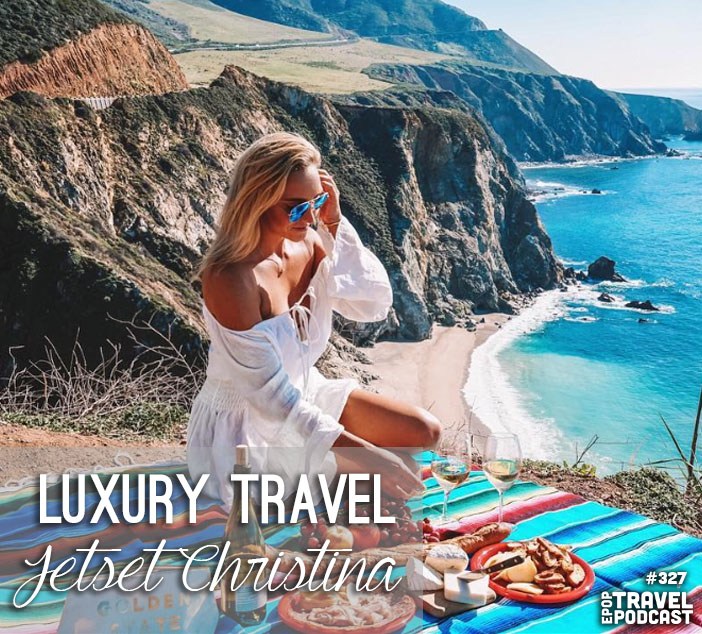 Some people have more of a penchant for luxury travel.
…Heather.
But she's not the only one! Today's guest, Jetset Christina has created a travel blog and business that centers around the luxurious side of travel.
When you have limited days off, sometimes you just want a super fancy, relaxing vacation. And that's totally awesome! Jetset Christina has got you covered.
We chat about how she started with her business when she decided to take it full time, and some ways to save money on your luxury travels.
Click here to download the episode directly.
Do you have a super fancy item on your travel bucket list? Let us know @ExtraPackofPeanuts!
Check out the entire library of EPoP Travel Podcasts on iTunes.
In This Episode
Important Links
Want More?
Leave a Review!
iTunes reviews are one of THE most important factors for podcasts. If you enjoy the show please take a second to leave the show a review on iTunes!