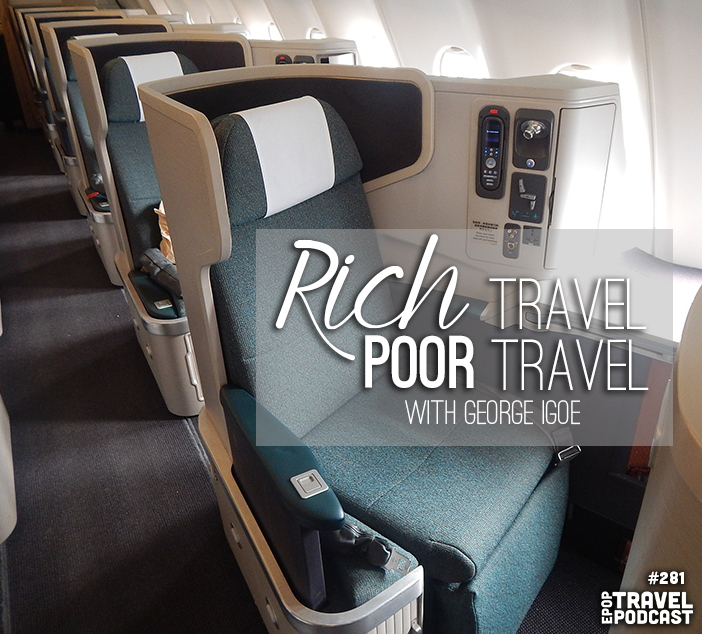 Click here to download this episode.
Our motto is "travel more while spending less". George's is probably, "spend as little as possible, but make the flights fancy"
George Igoe travels the world in First & Business class, but lives the economy lifestyle when he's back on the ground.
And he made a hilarious web series about it.
Today George joins me to talk about cheap travel, how we use our points and the nitty-gritty behind making a travel series like this one. If you've ever been interested in how travel videos come about, there is some great information here for you!
George also shares his money-saving tip while on the ground, though it may be a hard decision to make!
What was your favorite free travel activity? Let me know @ExtraPackofPeanuts!!
Today's episode has been sponsored by our friends at Tortuga Backpacks!
Check out the entire library of EPoP Travel Podcasts on iTunes
In This Episode
Links
Want More?
Leave a Review!
iTunes reviews are one of THE most important factors for podcasts. If you enjoy the show please take a second to leave the show a review on iTunes!