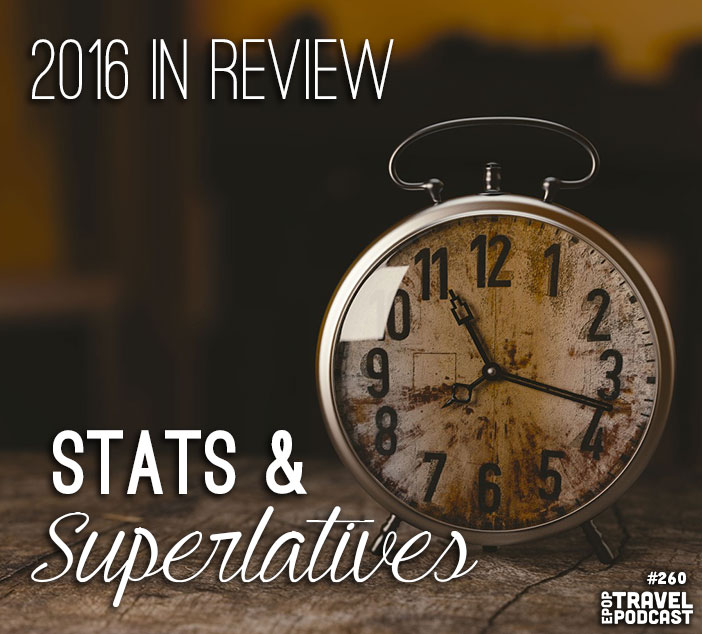 Click here to download this episode.
Every year we spend (a little too much) time searching through our emails to find out where we were every night that year. Figuring out how many miles we traveled, how many miles we flew, how many beds we slept in, and of course how many countries and states we visited.
Even though that takes us hours of work, it only takes up about 10 minutes of audio. Not quite fair! So we pair it with something else. Our superlatives.
What were the best hotels, the worst hotels? What was the craziest thing we did this year? The most underwhelming? The most surprising?
Listen to today's episode to find out!
There will be two more 2016 in Review episodes coming over the next couple of weeks, our best food & drinks as well as our best experiences, so stay tuned!
How many places did you sleep in 2016? Let us know if you beat us this year! Message us on Instagram at @ExtraPackofPeanuts!!
Today's episode has been sponsored by our friends at Tortuga Backpacks!
Check out the entire library of EPoP Travel Podcasts on iTunes
In This Episode
Links
Want More?
Leave a Review!
iTunes reviews are one of THE most important factors for podcasts. If you enjoy the show please take a second to leave the show a review on iTunes!