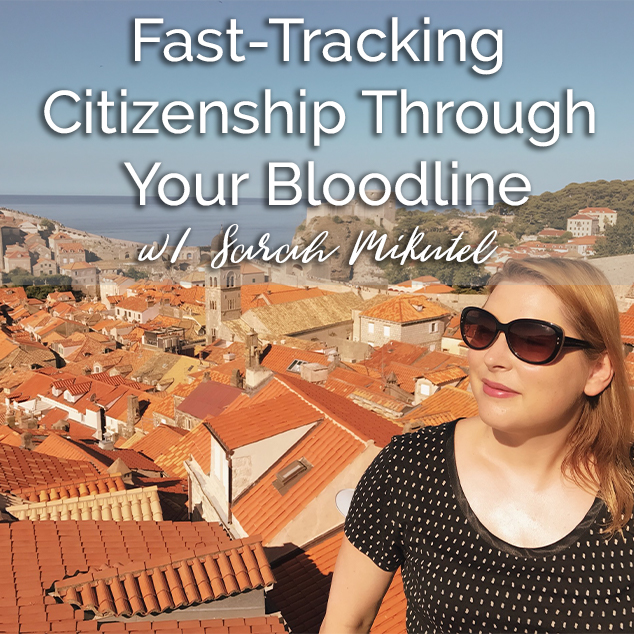 Joining me today is someone who moved to Italy on the advice of a stranger on the internet, who can see France from her bedroom window (even though she lives in England), and who got Italian citizenship in 2 months, Sarah Mikutel from PostcardAcademy.co and the Postcard Academy Podcast.
Today's episode has been sponsored by our friends at Chase. Check out one of our favorite travel credit cards, the Chase Sapphire Preferred® Card, by going to CreditCards.com/EPOP 
We are also being sponsored by the amazing guys over at Tortuga Backpacks!.
Click here to download the episode directly.
Have you ever researched your ancestry citizenship possibilities? What country would you love to be an ex-pat in? Let us know by tagging us in a post on Instagram at @ExtraPackofPeanuts.
Check out the entire library of EPoP Travel Podcasts on Apple Podcasts.
In This Episode
Important Links
Want More?
Leave a Review!
iTunes reviews are one of THE most important factors for podcasts. If you enjoy the show please take a second to leave the show a review on iTunes!