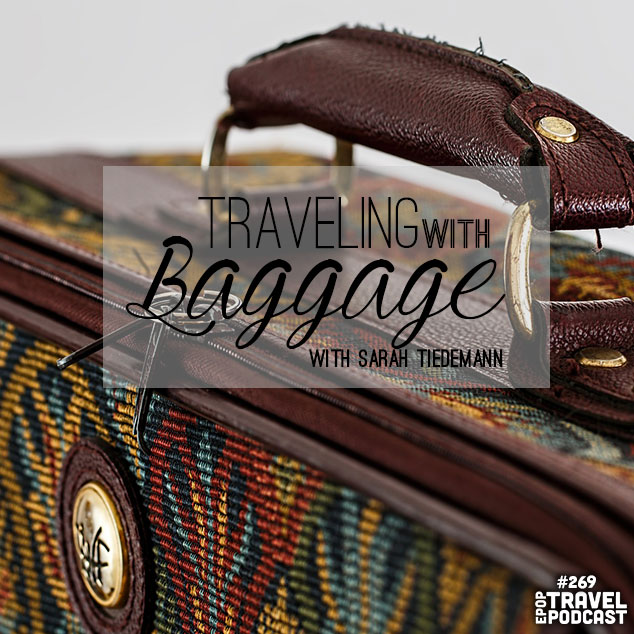 Click here to download this episode.
Sarah Tiedemann, author of Traveling with Baggage: A Guide for the Hesitant Hiker, has dealt with anxiety her whole life.
She didn't let it stop her from moving to Hawaii to go to college, though! Or the subsequent travel bug.
Today Sarah joins me to chat about her experience traveling with anxiety, some of the mechanisms she uses to cope, and how you can help if you're traveling with someone who has anxiety.
It's not easy to travel with anxiety, but what you'll find on the other end might just be worth the fight.
Do you get anxious when you travel? Let me know @ExtraPackofPeanuts!!
Today's episode has been sponsored by our friends at Tortuga Backpacks!
Check out the entire library of EPoP Travel Podcasts on iTunes
In This Episode
Links
Want More?
Leave a Review!
iTunes reviews are one of THE most important factors for podcasts. If you enjoy the show please take a second to leave the show a review on iTunes!