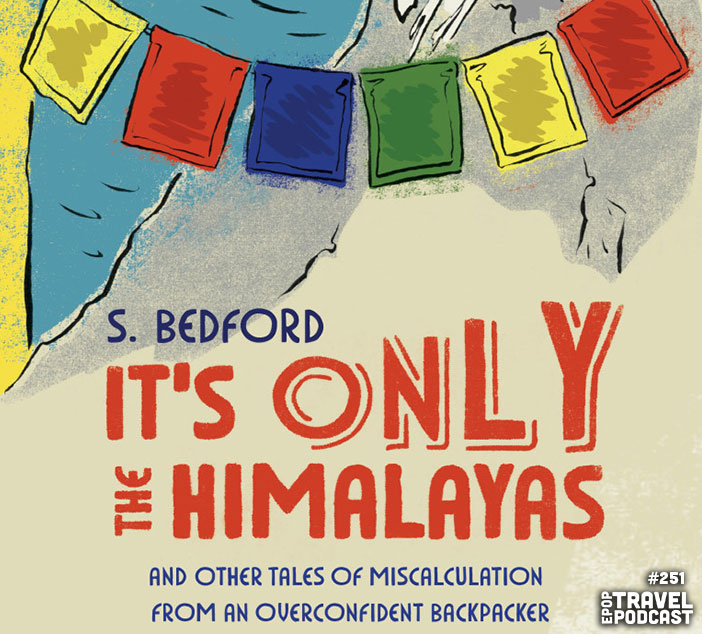 Click here to download this episode.
S. Bedford said she was going to do something that all travelers say at one point or another.
"I'm going to write a book about this trip"
Original right?
Well, she ACTUALLY followed through and did it.
And the result is fantastic.
There's not just one, or two, or even three travel mishaps in this one. It's an ENTIRE collection of travel mishaps!
You can bet I was excited about that!
We chat about some of those misadventures today, as well as the process of publishing her book, and what adventures are next for her now that she's got her book out the door.
What was your favorite misadventure? Let us know @ExtraPackofPeanuts!!
Today's episode has been sponsored by our friends at Tortuga Backpacks!
Check out the entire library of EPoP Travel Podcasts on iTunes
In This Episode
Links
Want More?
Leave a Review!
iTunes reviews are one of THE most important factors for podcasts. If you enjoy the show please take a second to leave the show a review on iTunes!