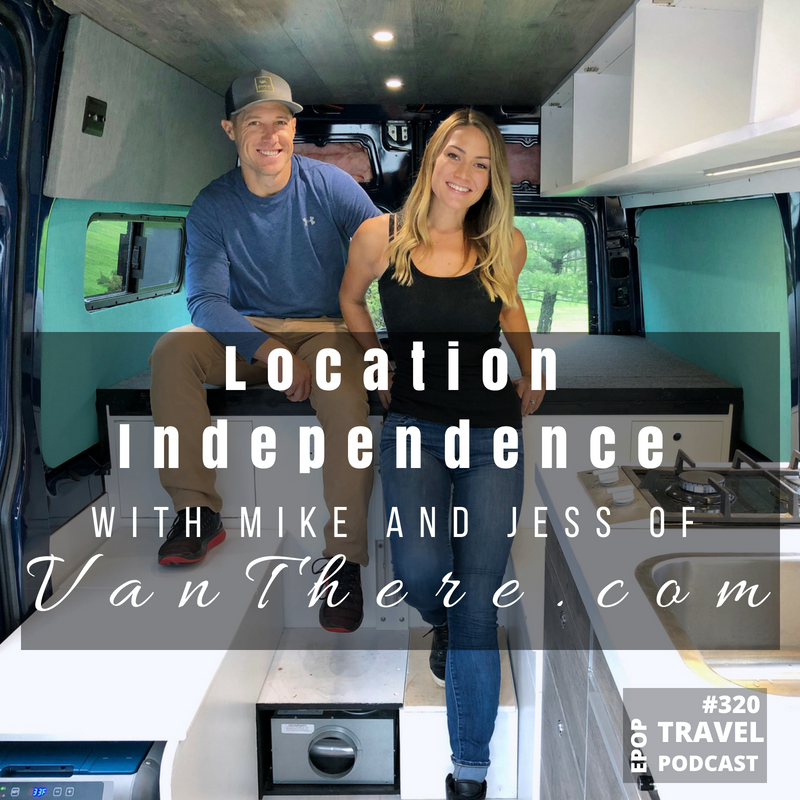 What's it like to roam the country, working and traveling 365 days a year in a van?
In this episode, Mike and Jess of VanThere.com join Trav to discuss the pros and cons of the location independent lifestyle through van life.
Learn how they got started, what they do about money, what day-to-day life is like, how they've handled the obstacles (why are they on their second van?), which places they love most, and advice for others who want to try this lifestyle!
You can follow Mike and Jess on Instagram @Van.There.
Click here to download the episode directly.
Would you live full time in a van? Where would you go? Let us know @ExtraPackofPeanuts!
Check out the entire library of EPoP Travel Podcasts on iTunes.
In This Episode
Important Links
Want More?
Leave a Review!
iTunes reviews are one of THE most important factors for podcasts. If you enjoy the show please take a second to leave the show a review on iTunes!