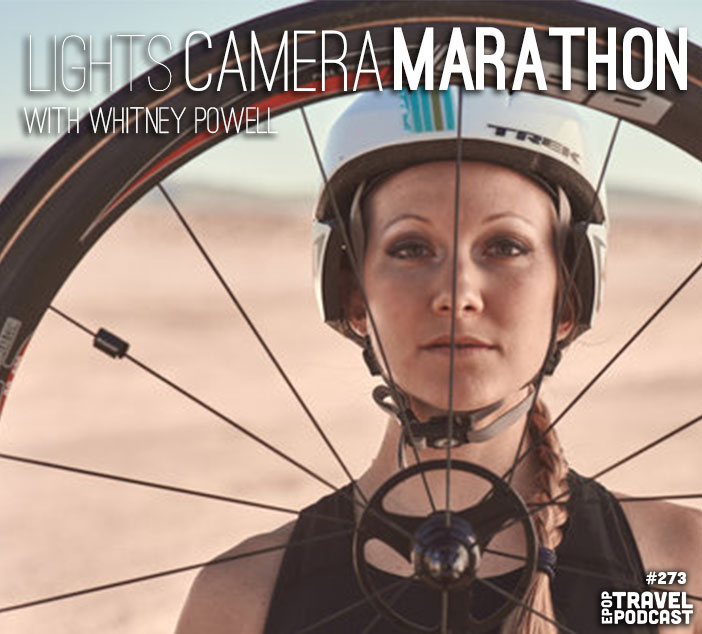 Click here to download this episode.
The day before recording Whitney ran from Santa Monica to Las Vegas. 350 miles!!
Whitney Powell is the owner/producer/filmer/and sometimes host over at IronWill Productions. A company she started to combine her passions and bring her vision to the world.
If it's fun and adventurous, Whitney's in. Today she joins me to chat about her experiences filming around the world, how she got into the business, and what you can do to get started if you're interested in adventure travel.
What adventurous things do you do on your trips? Let me know @ExtraPackofPeanuts!!
Today's episode has been sponsored by our friends at Tortuga Backpacks!
Check out the entire library of EPoP Travel Podcasts on iTunes
In This Episode
Links
Want More?
Leave a Review!
iTunes reviews are one of THE most important factors for podcasts. If you enjoy the show please take a second to leave the show a review on iTunes!