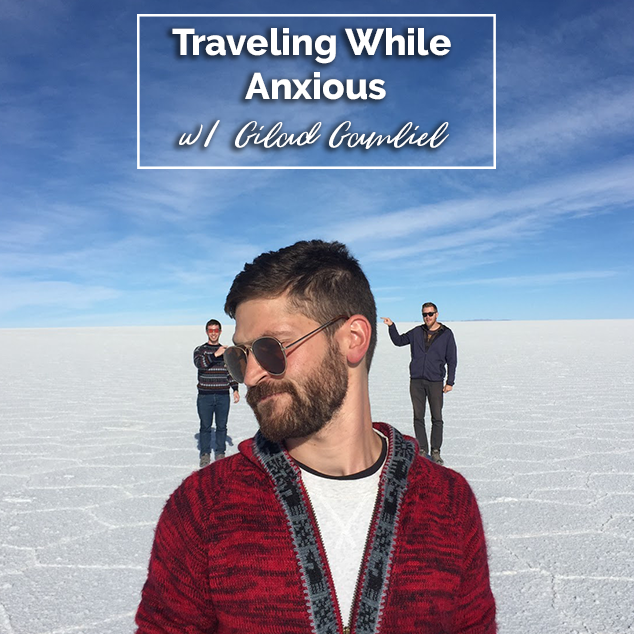 Would you consider yourself to be anxious? How has your anxiety impacted your travel?
Joining me today is someone who, despite being a "neurotic Jew from New York who is quite possibly the most risk-averse person you know" (his words, not mine) has traveled to over 20 countries – all while clutching his wallet too tight and packing every medication under the sun just in case he's 3 hours from a hospital, Gilad Gamliel from The Overthinker's Passport.
How has anxiety played a role in your travels? Let us know by tagging us in a post on Instagram at @ExtraPackofPeanuts.
Check out the entire library of EPoP Travel Podcasts on Apple Podcasts.
Click here to download this episode directly!
In This Episode
Important Links
Want More?
Leave a Review! Apple Podcast reviews are one of THE most important factors for podcasts. If you enjoy the show please take a second to leave the show a review on Apple Podcasts!