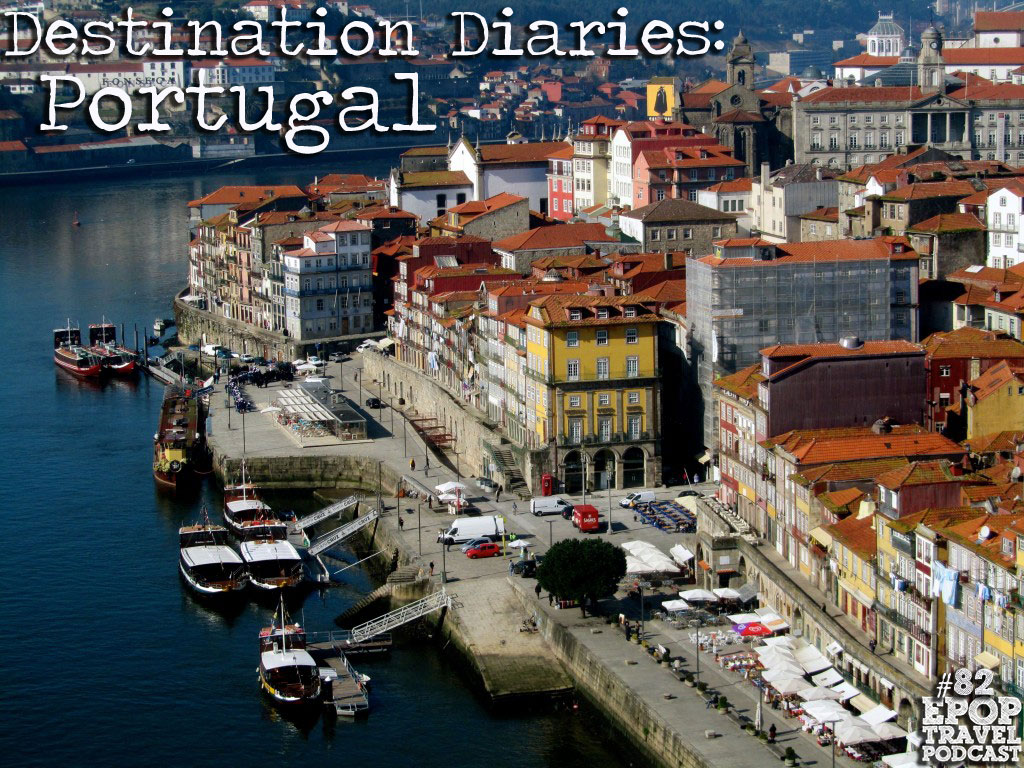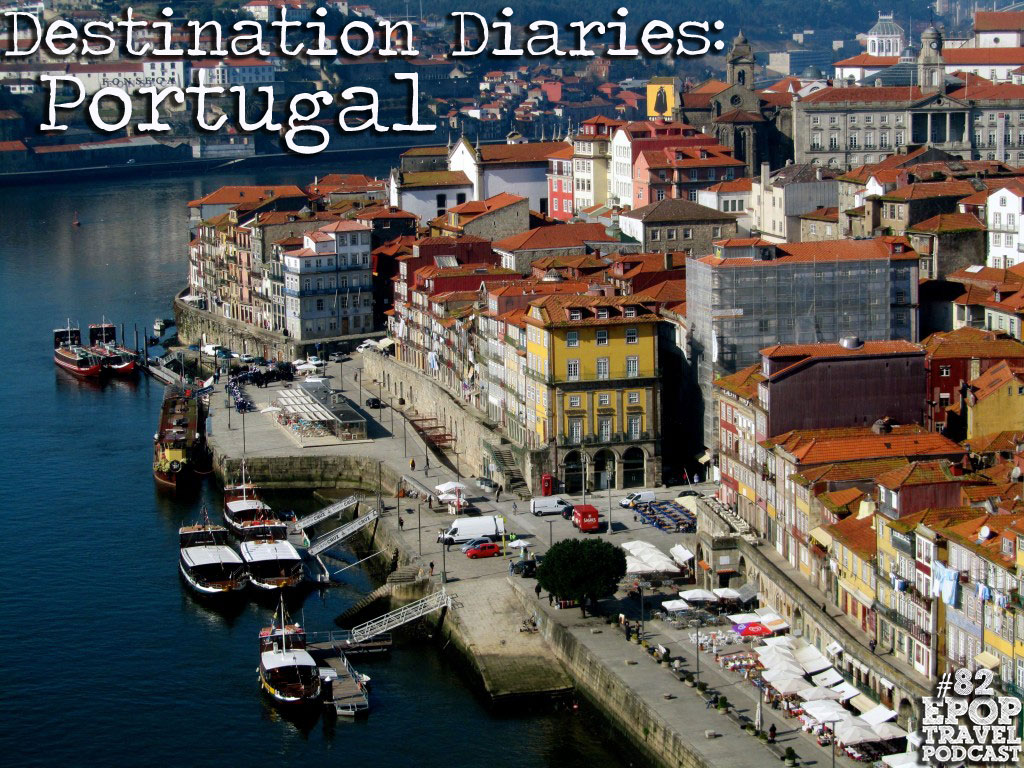 Portugal is one of our favorite countries in the world.
It's also one of the cheapest options in western Europe.
Heather and I talk about where to go, what to do, and the best places to eat and drink! From getting completely lost in a rain storm to finding the Harry Potter bookstore we talk about some of our most memorable experiences in Portugal, and it leaves us aching to go back!
Have you ever been to Portugal? What were some of your favorite places to go/stay/eat?
If you haven't been yet what are you the most excited about now that you've heard us rave about it? Leave your answer in the comments below!
Right click to download this episode directly
Check out the entire library of EPoP Travel Podcasts on iTunes
In This Episode:
Getting lost in a rain storm.
One of the best places we've ever stayed. (and it's a hostel!)
4-course meals for 7 euros in Lisbon.
One of the oldest flea markets in the world.
Port and Wine tours in Portugal.
Passion Fruit tarts!!
The Harry Potter Bookstore
and much more!
Places to Stay
Lisbon
Porto
Places to Eat
Lagos
Lisbon
Porto
Places to Drink
Porto
Places to Go
Lagos
Walking around the Old City
Ponta da Piedade
Lisbon
Palace of Sintra
Ride the cable cars
Wander around the AlfamaFlea Market in Alfama- Fiera da Ladra
Porto
Hang out under the Dom Luis Bridge
Head to the Harry Potter Bookshop- Livraria Lello
Port wineries
River Cruise on the Douro
Links Discussed in This Episode:
I Need Your Help
Help us find some of the best places in Portugal for our inevitable return visit! Click "Tweet This" below to spread the word!
Ever wanted to #travel to #Portugal ? @PackofPeanuts discusses the best of Portugal in this week's destination diary.→ http://bit.ly/1sdbwYg
Help Us Catch Tim Ferriss on iTunes!
We just hit our original goal of 100 reviews on iTunes, which means we are the top-rated travel podcast (and which means I'm giving out $100)!
Now, we're gunning to catch Tim Ferris's new podcast and I have a surprise in store if we do. Help out and leave a review on iTunes:
Click this link: Leave a review on iTunes
Hit "View in iTunes" on the left-hand side under the picture.
Leave an honest review.
You're awesome!