We love Chase Ultimate Rewards points because they are super flexible, and depending on how you use them, you can redeem them for almost any type of travel expense, from flights to hotels to rental cars!
In this guide, we'll take a look at the best ways to earn Chase points, as well as how to redeem them for great travel perks.

How to Earn Chase Points
The best and quickest way to earn chunks of Chase points is by opening one of their travel rewards credit cards. And since they have a few options, you can easily pick the one that works best for you!
The three credit cards we recommend for earning Chase points are:
1. The Chase Sapphire Preferred
We consider this to be the second-best personal card on the market. It's a great everyday spending card, giving you two Chase points per $1 spent on travel and dining and one point for everything else.
The annual fee easily pays for itself if you use the card enough and pay it off every month. You can learn more about it here.
2. The Chase Sapphire Reserve
This is our favorite everyday spending card and a must for any traveler.
To start, it offers a generous sign-up bonus. And while the higher annual fee scares some people, the benefits of this card more than makeup for it:
If you really want to up your travel game, this is the card to have in your wallet! You can learn more about it here.
3. The Chase Ink Business Preferred
If you already have a personal credit card with Chase, then getting a Chase business credit card is the way to up your points game.
The Chase Ink Business Preferred is hands down our favorite business credit card for earning travel rewards.
You'll earn 3 Chase points per $1 spent on travel, internet, and other qualifying business purchases.
And the annual fee is low, easily paying for itself if you take advantage of all the travel rewards this card offers. To learn more about the Chase Ink Business Preferred, visit this page.
The Two Ways to Use Chase Points
Once you've earned all these wonderful Chase Ultimate Rewards points, you can use them in two different ways.
1. Use Chase Points as Cash
This is the easiest way to use your Chase points. Here's how:
Go to Chase's travel portal.
Book any travel you want and redeem your points for the dollar value.
Before you start redeeming, you should know the value of your Chase points. Depending on your card, your points will be worth a different value when redeeming through Chase's travel portal.
Here's how much each type of Chase point is worth:
So, for example, a $600 flight would cost 40,000 Chase Sapphire Reserve points or 48,000 Chase Sapphire Preferred/Chase Ink Business Preferred points if you paid in full with points. A nice option, though, is that Chase allows you to do a combination, so you can book partially with points and pay the difference in cash!
The upside to redeeming Chase points as cash is that it's super convenient. There are no blackout dates, and you can get any flights, hotels, rental cars, etc. just as if you were using any online travel booking portal like Kayak, Expedia, or Priceline.
The downside is that the points are tied to a specific value, so you could lose money if you redeem your points this way instead of transferring them to travel partners.
So what does the process of redeeming your points looking like? Here's how to redeem points through Chase's travel rewards portal, step-by-step:
How to Redeem Chase Points as Cash in 3 Easy Steps
1. Sign in to your Chase Ultimate Rewards account
To start, visit the Chase Ultimate Rewards website. It should look something like the image below: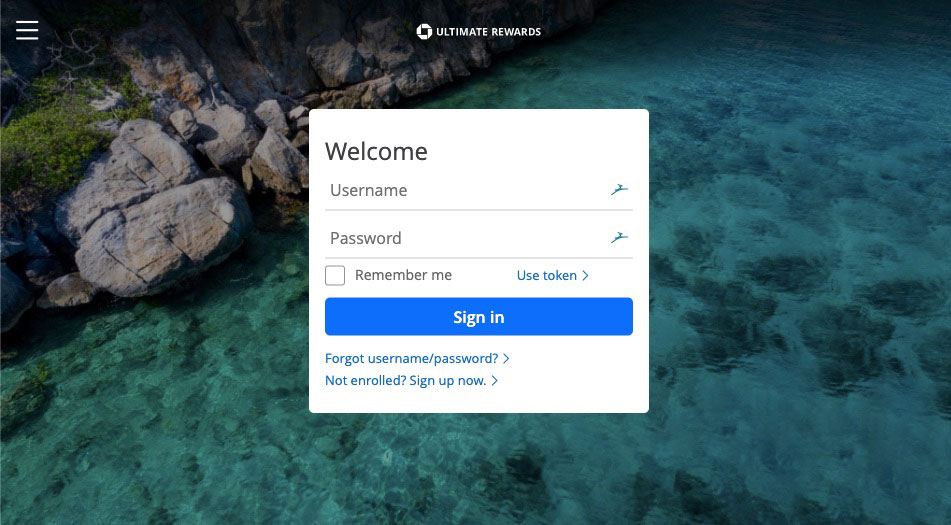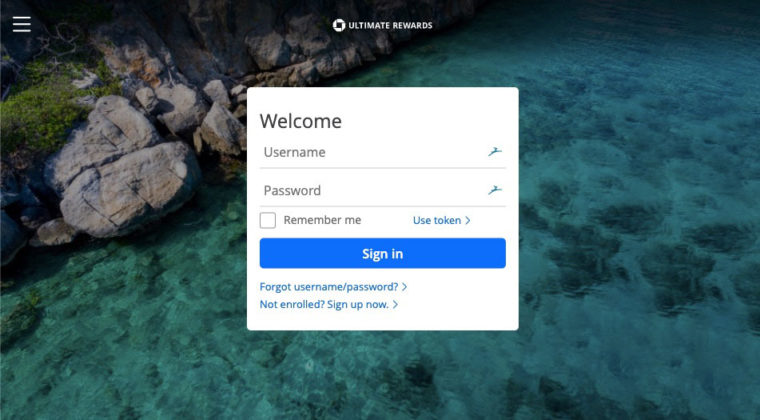 Next, enter your username and password to sign in: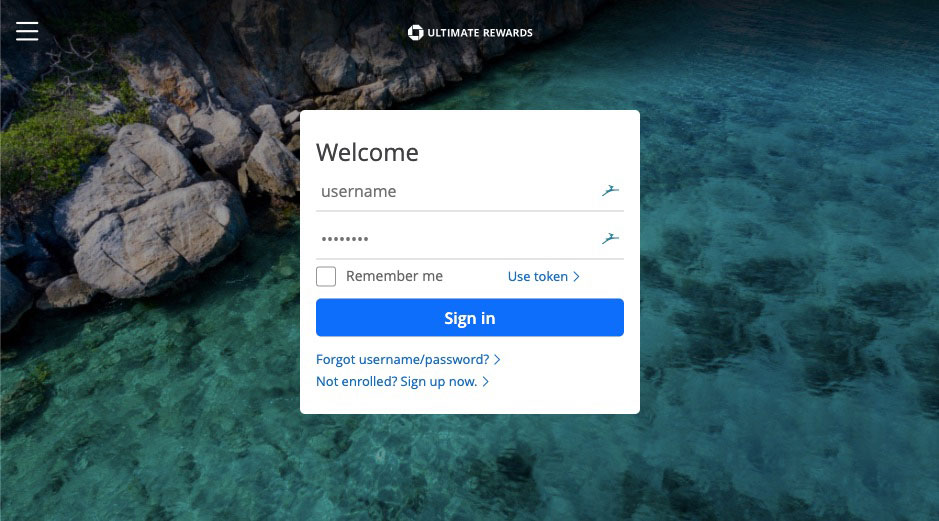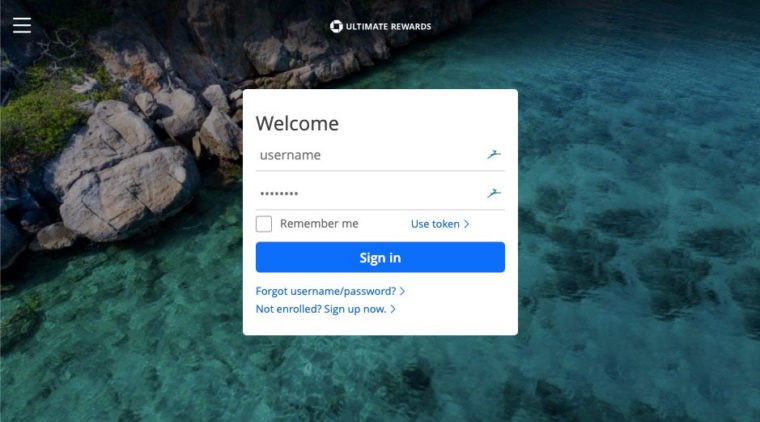 2. Go to the Travel portal
Now, you'll need to click where it says "Travel":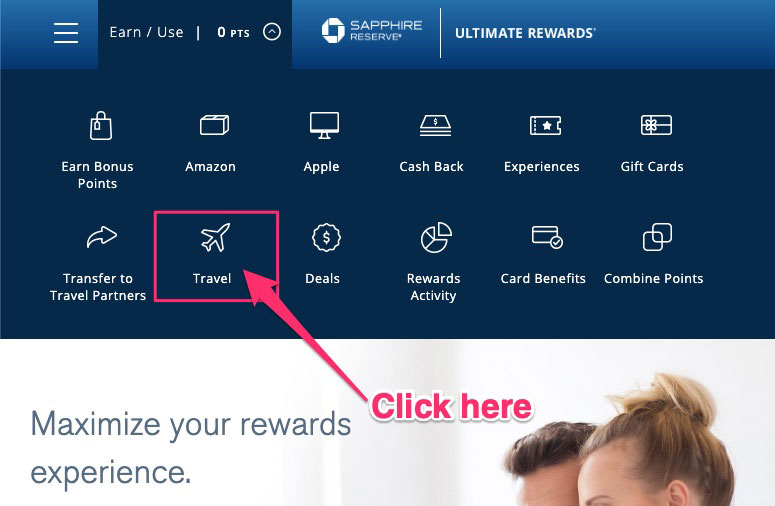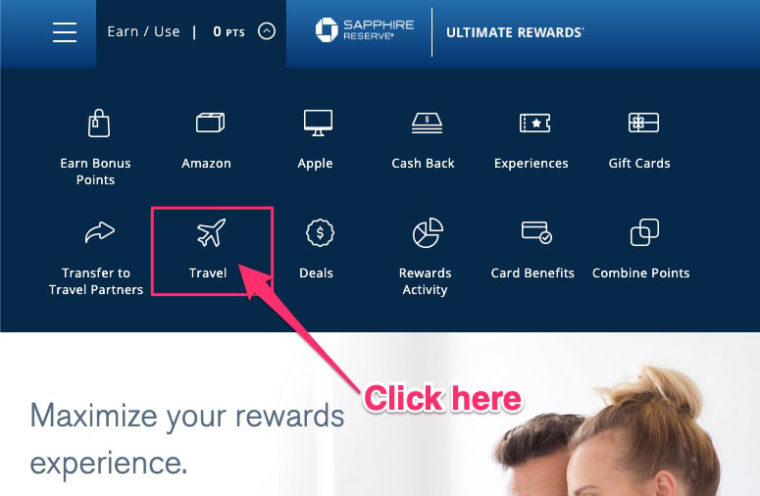 3. Enter your travel details and book
You're now ready to book your flight, hotel, rental car, or other travel plans. To do this, just enter your dates, cities, and other required details: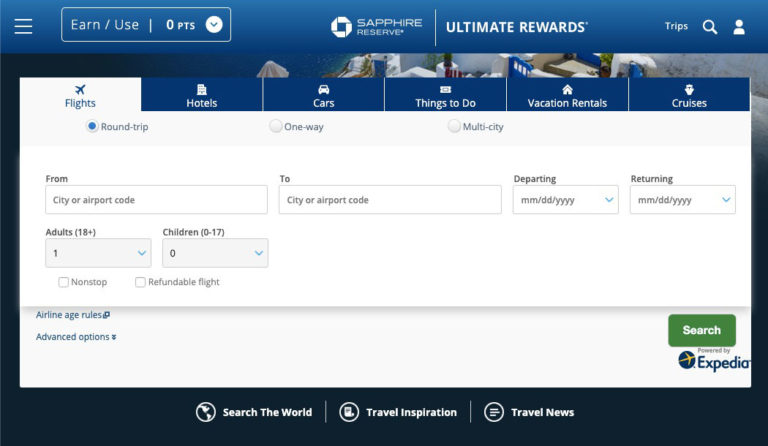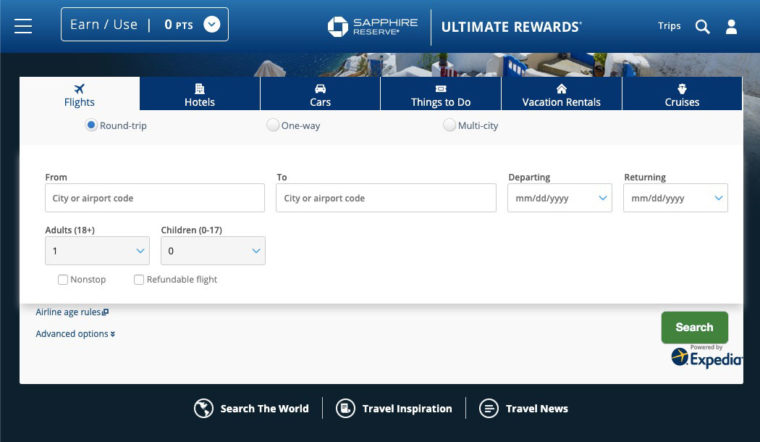 After you've entered your trip info, you'll be able to see the available options. Next to each option, you'll be able to see the price in both dollars and points. For instance, here are the results of a search for flights from Philadelphia to London in September: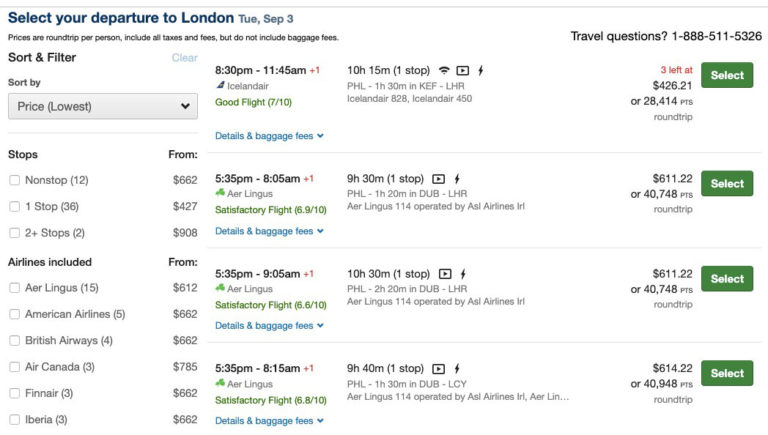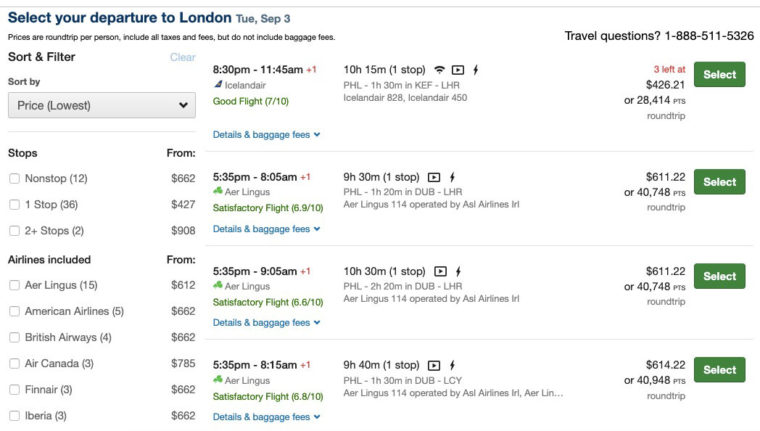 When you're ready to book, just click "Select." The site will then guide you through the rest of the process.
2. Transfer Chase Points to Travel Partners
The second option for using your Chase points can give you a lot more value in specific situations. Chase has a lot of great travel partners. The ones we love and use most often are Southwest, United, and Hyatt, but there are lots of other ones, too!
In addition to Southwest and United, you can also transfer your Chase points to these airlines:
Aer Lingus AerClub
Air France/KLM Flying Blue
British Airway Avios
Iberia Plus
JetBlue TrueBlue
Singapore Airlines KrisFlyer
Virgin Atlantic Flying Club
And in addition to Hyatt, you can also transfer your Chase points to these hotels:
IHG Rewards Club
Marriott Bonvoy
Almost all Chase's travel partners accept a transfer at a 1:1 ratio. So 25,000 Chase Points are worth 25,000 United miles.
It takes a little more effort to book your travel this way, but the upside to this option is that it can make your points much more valuable. For example, you could find a $2,000 ticket for 60,000 points, which is a much better dollar value at over 3.3 cents per point!
Pro tip: You can't reverse the transfer to Chase's travel partners, so make sure to check beforehand that there's availability before you move your Chase points!
So what does the transfer process look like in practice? To show you how it works, here's how to transfer Chase Ultimate Rewards points to Southwest Airlines, one of our favorite Chase travel partners:
How to Transfer Chase Points to Travel Partners in 3 Steps
1. Sign in to your Chase Ultimate Rewards Account
First, go to the Chase Ultimate Rewards website: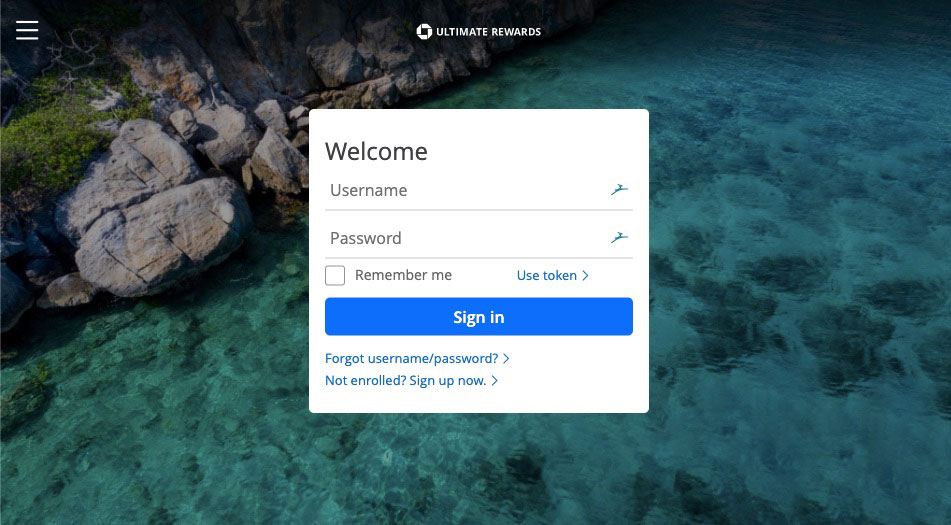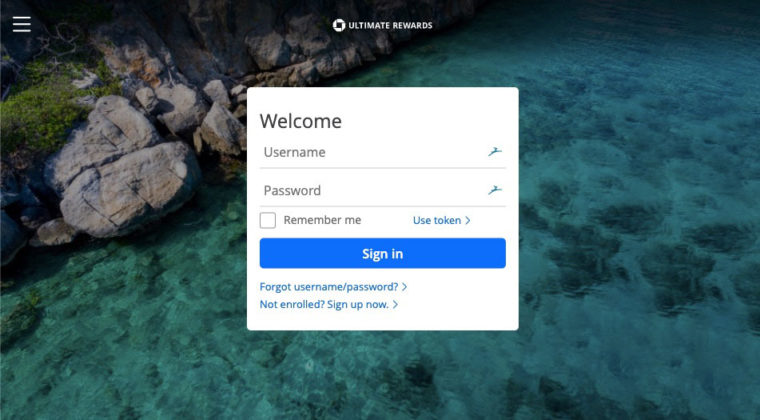 Then, sign in with your username and password: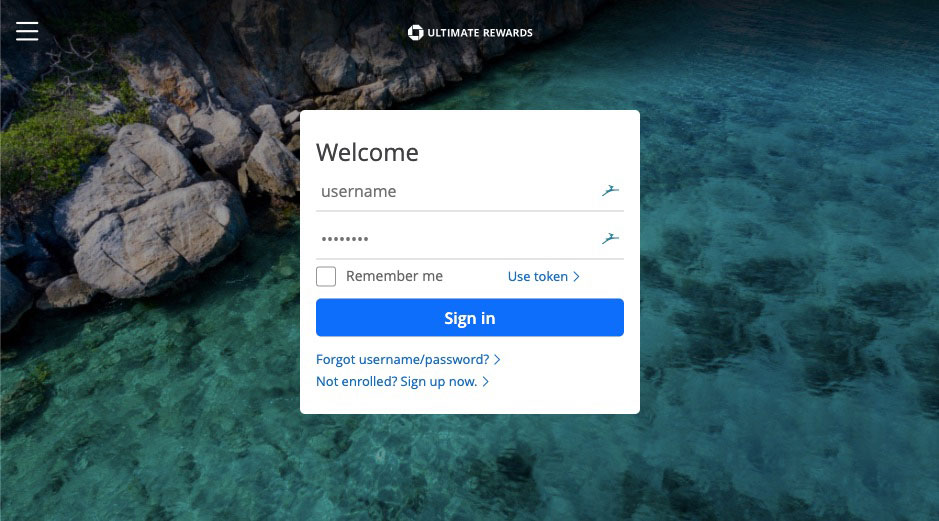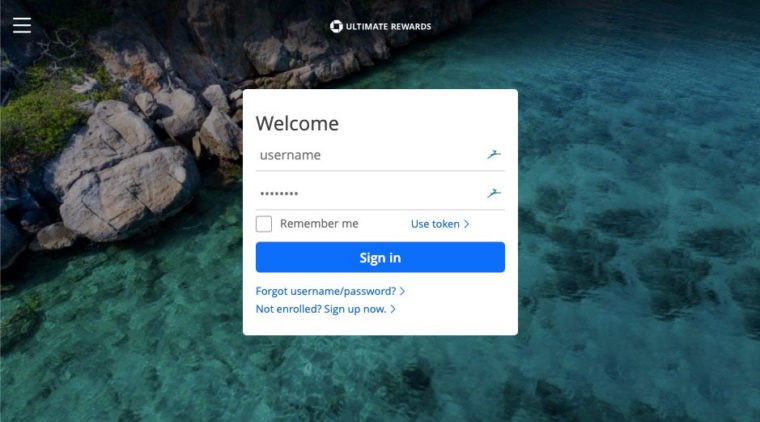 2. Go to the Transfer to Travel Partners page
Once you've logged in, click where it says "Transfer to Travel Partners" at the top of the page: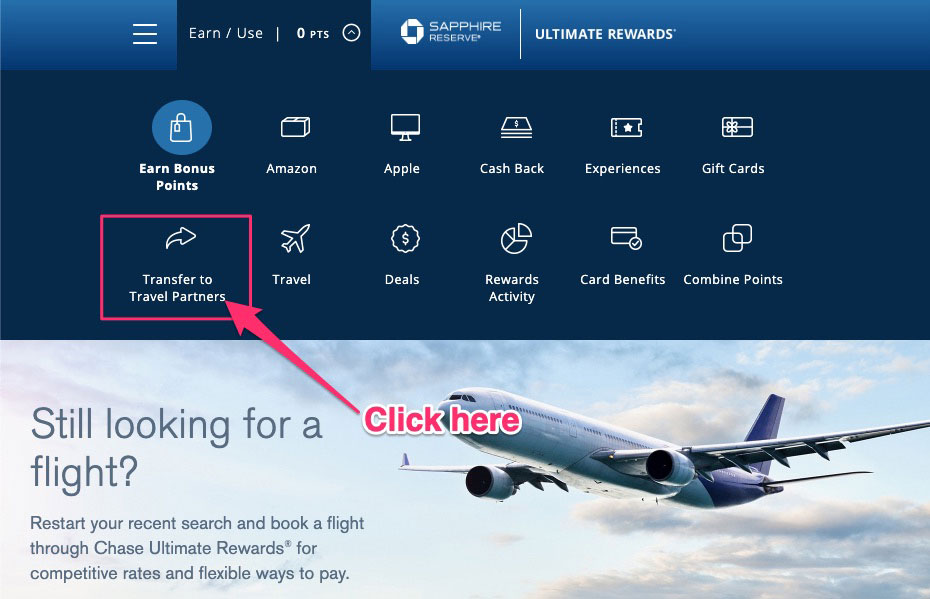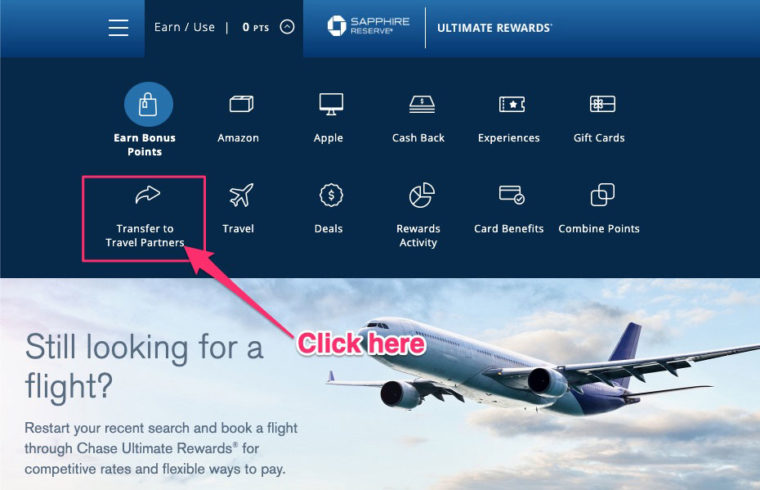 3. Choose how many points you want to transfer
You should now see a page where you can choose the number of points you want to transfer. You can transfer points in increments of 1,000.
Once you've chosen the number of points you want to transfer, you'll need to specify a travel partner by clicking "Transfer Points". In this case, we'll choose Southwest: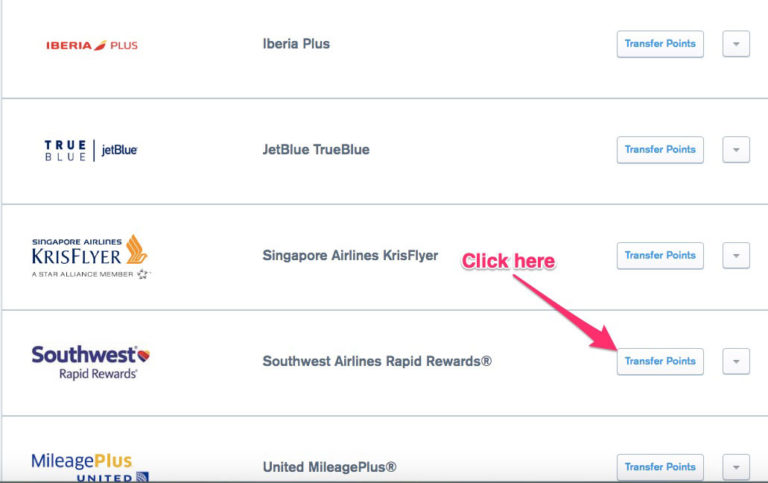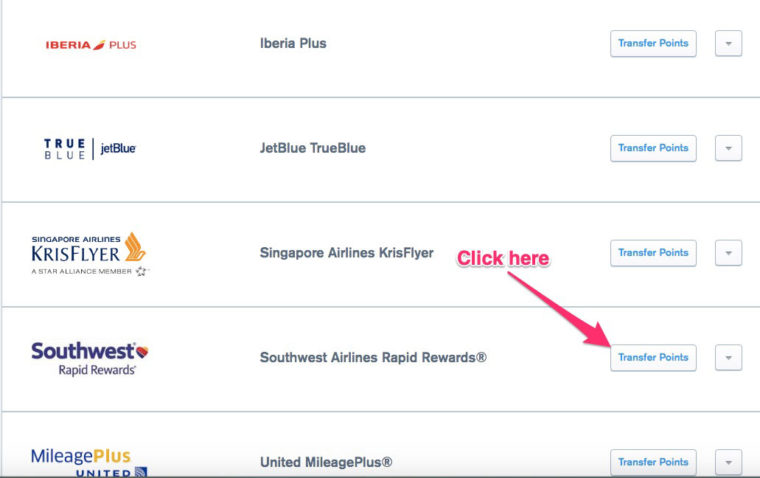 You'll then need to confirm the number of points you want to transfer: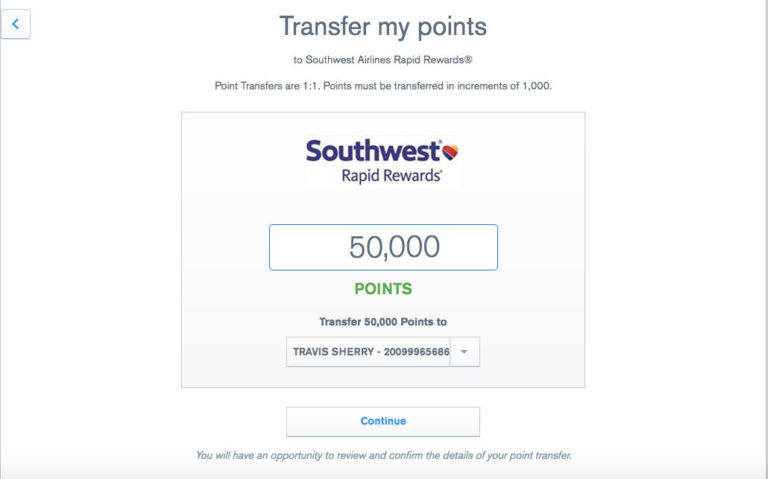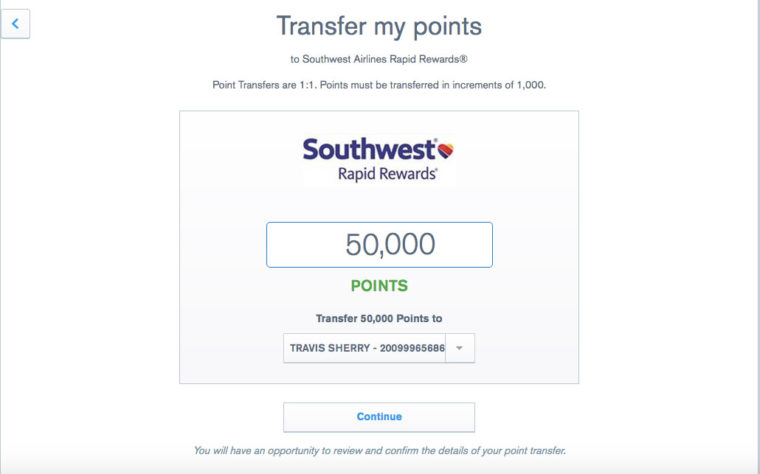 If you're happy with all the information, click "Continue." Chase will ask you to confirm the transfer one final time. If everything looks good, you can go ahead with transferring the points.
The transfer should occur instantly, and you can now check your account for the travel partner to confirm that the points are available to use:


Note: In order to transfer points to travel partners, you'll need to link your relevant frequent flyer/traveler account to your Chase Ultimate Rewards account. This is generally just a matter of entering your frequent flyer account number. Chase will walk you through the process when you go to transfer your points.
You'll only have to link your frequent flyer account once — after you've added it, you'll be able to choose it from a list when making future transfers:
Make Your Travel Dreams a Reality with Chase Ultimate Rewards
To sum it all up, the best way to earn Chase points is by opening up a Chase card, earning the signup bonus, using the card for your everyday spending, and then paying it off in full each month.
Then, there are two ways to use your points:
As cash, which is easier to do and allows you ultimate flexibility because you can use it for any airline, car rental, hotel, etc. on any date.
As points, which you can transfer to certain travel partners like United, Southwest, or Hyatt.
We highly recommend using Chase points for their flexibility and value. Take a look at the current best offers here.