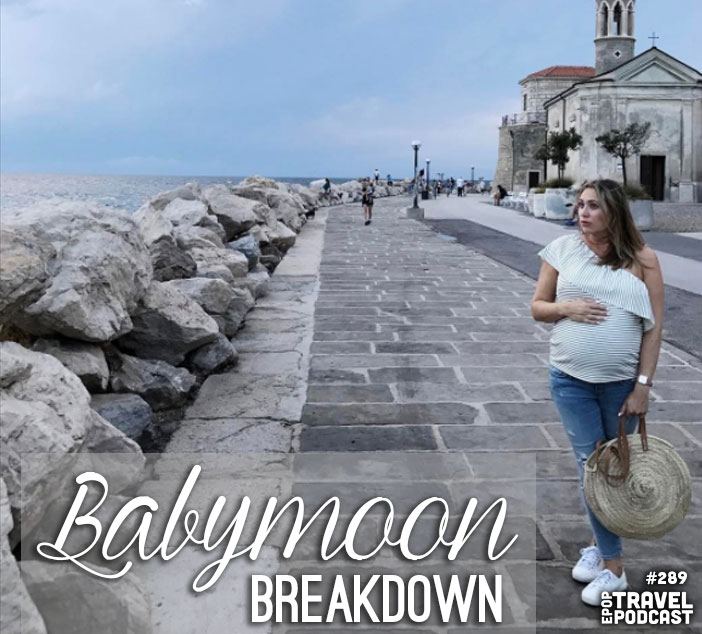 Get a behind the scenes look at Travis and Heather's "posh" babymoon and learn how much planning they did for the trip (hint: not much), how much they spent (hint: more than not much), and how much compromising they did (hint: much)
Plus, they'll take you through all the major decisions they made, give each one a thumbs up or thumbs down and reveal their best and worst decisions.
Do you agree with our choices? Did you agree with Trav or Heather more? Share with us at @ExtraPackofPeanuts!!
Today's episode has been sponsored by our friends at Tortuga Backpacks!
Check out the entire library of EPoP Travel Podcasts on iTunes
In This Episode
06:20 The Itinerary
09:00 Business class!
11:40 The unexpected hit that is Slovenia
27:00 Heather's portion of the babymoon begins!
41:00 Not every place has to be the greatest
45:00 Hotel hacking
49:00 To London we go!
1:00:00 Use the miles, it's convenient. It's why they're there!
1:05:00 Our favorites & the change
Want More?
Leave a Review!
iTunes reviews are one of THE most important factors for podcasts. If you enjoy the show please take a second to leave the show a review on iTunes!
Click this link: Leave a review on iTunes
Hit "View in iTunes" on the left-hand side under the picture.
Leave an honest review.
You're awesome!