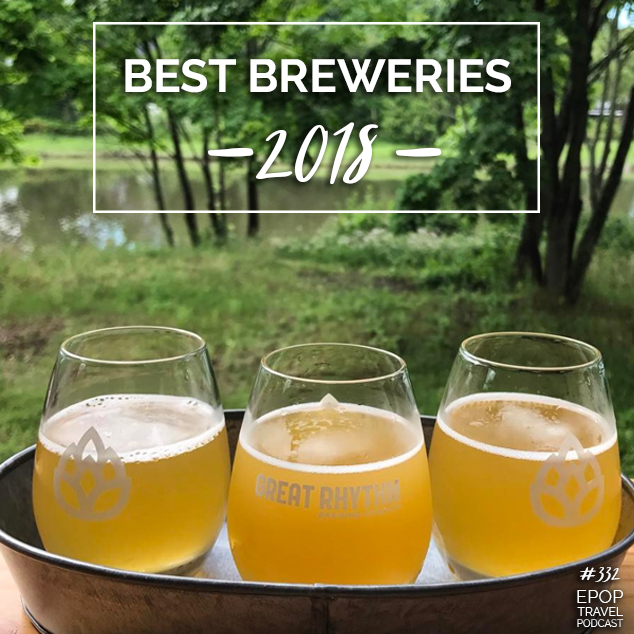 4 years ago, Jason from Zero to Travel and I sat down to talk about our best breweries in the US.
Since then I've hit new levels of beer snobbery/nerdery.
With over 140 breweries visited all over the US, we have to do an update!
The rules:
1) It has to be in the United States
2) We have to have visited the taproom in person.
If you have a favorite brewery tag us on Instagram @extrapackofpeanuts, we'd love to hear about it!
If we're ever near to one we'd be more than happy to meet up, hang out, drink beer, and chat about our awesome brewery experiences!
Spoiler Alert: All the breweries are listed below. If you don't want to ruin the surprise, stop reading now and listen to the episode first! Then come back and check out all the links.
Click here to download the episode directly.
Check out the entire library of EPoP Travel Podcasts on iTunes
The Breweries:
Want More?
Leave a Review!
iTunes reviews are one of THE most important factors for podcasts. If you enjoy the show please take a second to leave the show a review on iTunes!
Click this link: Leave a review on iTunes
Hit "View in iTunes" on the left-hand side under the picture.
Leave an honest review.
You're awesome!