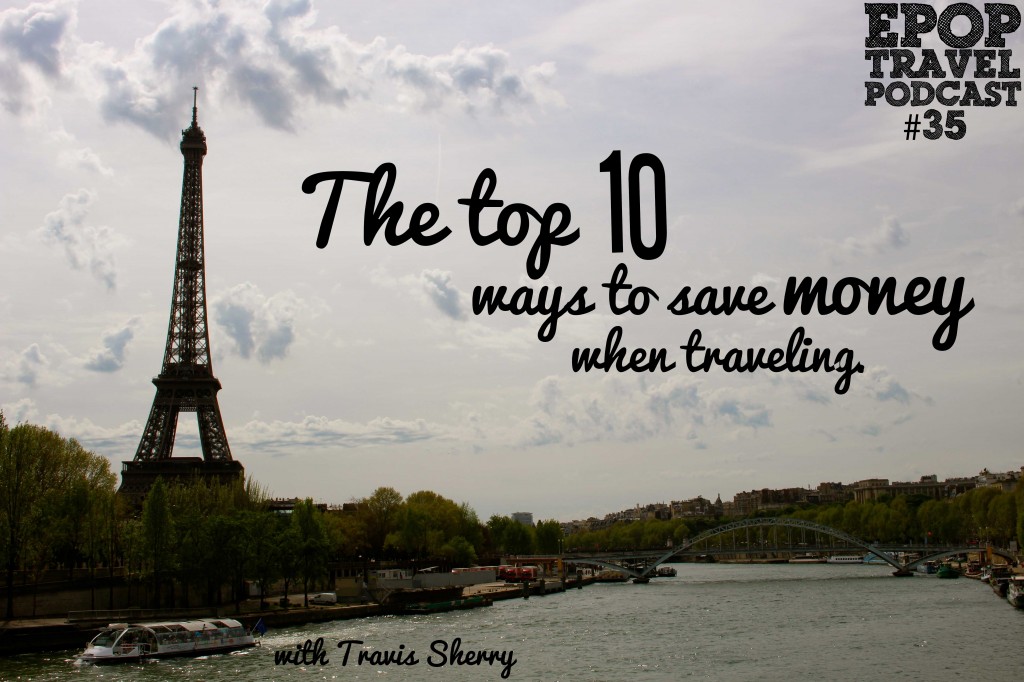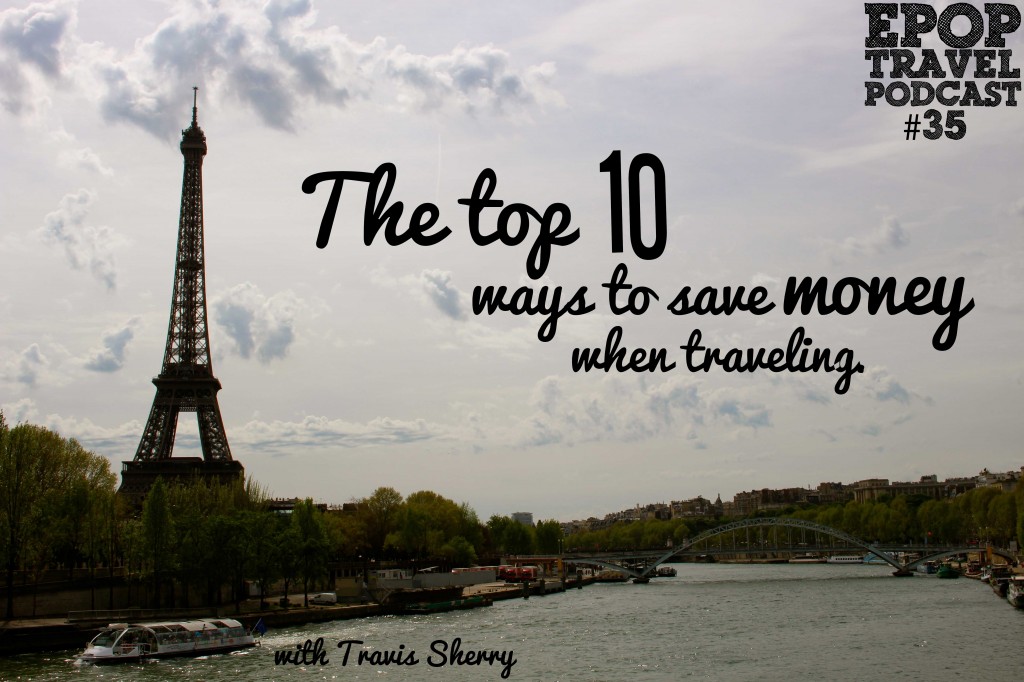 When you're traveling, there are a lot of ways to spend money.
Flights, accommodations, transportation, eating…the list goes on and on.
Fortunately, for every way to spend money, there is also a way to save money, which can make traveling much cheaper than you ever imagined.
You just need to know where to look, and after traveling extensively over the last 7 years, I've learned more than a few tricks.
Today, I'll give you my top 10 ways to save money when traveling, so that you can travel more and spend less!
Right-click to download this episode directly
Check out the entire library of EPoP Travel Podcasts on iTunes
Help Us Hit 100 Reviews on iTunes
We're currently at 85 and almost there.  Would you be so kind as to take a minute and leave us a review?  Here's the link:
En*theos Sign up + Discount
If you're interested in checking out En*theos, they are offering a free 10-day trial to EPoP listeners.
To get the free 10-day trial, click on the link below and hit "start my free trial".
Get a Free 10 Day Trial with En*theos
Enjoy!
In This Episode:
The best budget airlines in the world and how to find ones you never knew existed.
When to book paid tickets to get the cheapest prices.
How and why to rent apartments vs. staying at hotels.
Saving huge money on your car rentals.
Using your cellphone abroad without it costing a fortune.
Why the cheapest food is usually the best, and how to find it.
and much, much more.
Links Discussed in This Episode:
I Need Your Help
If you liked this episode, I'd ask you to do two quick things:
Share this episode with your at least 1 friend or family member who you know loves to travel.
Post your favorite tip(s) to saving money when traveling in the comment section below.
Oh, and don't forget, I'd LOVE if you left the show a quick rating on iTunes.  We're only 15 reviews away from 100 (and barely any podcasts hit 100)!