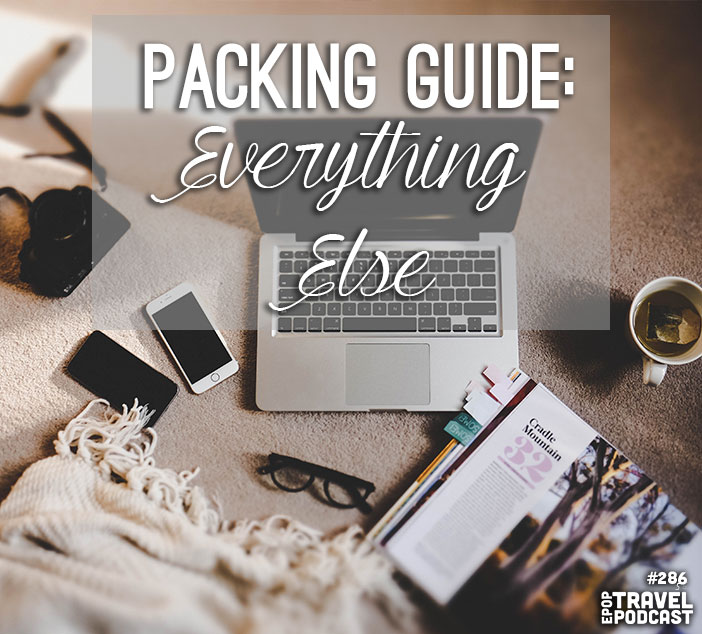 When you work from the road, you gotta bring some tech with you. In this episode, Heather and I go into the other things that are in our bags that didn't fit into our Packing Guide for Men and Packing Guide for Women podcasts.
Out work gear, podcasting gear and the stuff that generally falls under health & wellness.
Remember, if you're not going to use it? Don't pack it!
Is there a topic you'd like to hear a podcast about? Let me know @ExtraPackofPeanuts!!
Today's episode has been sponsored by our friends at Tortuga Backpacks!
Check out the entire library of EPoP Travel Podcasts on iTunes
In This Episode
Links
Tech
Health & Wellness
Misc
Want More?
Leave a Review!
iTunes reviews are one of THE most important factors for podcasts. If you enjoy the show please take a second to leave the show a review on iTunes!