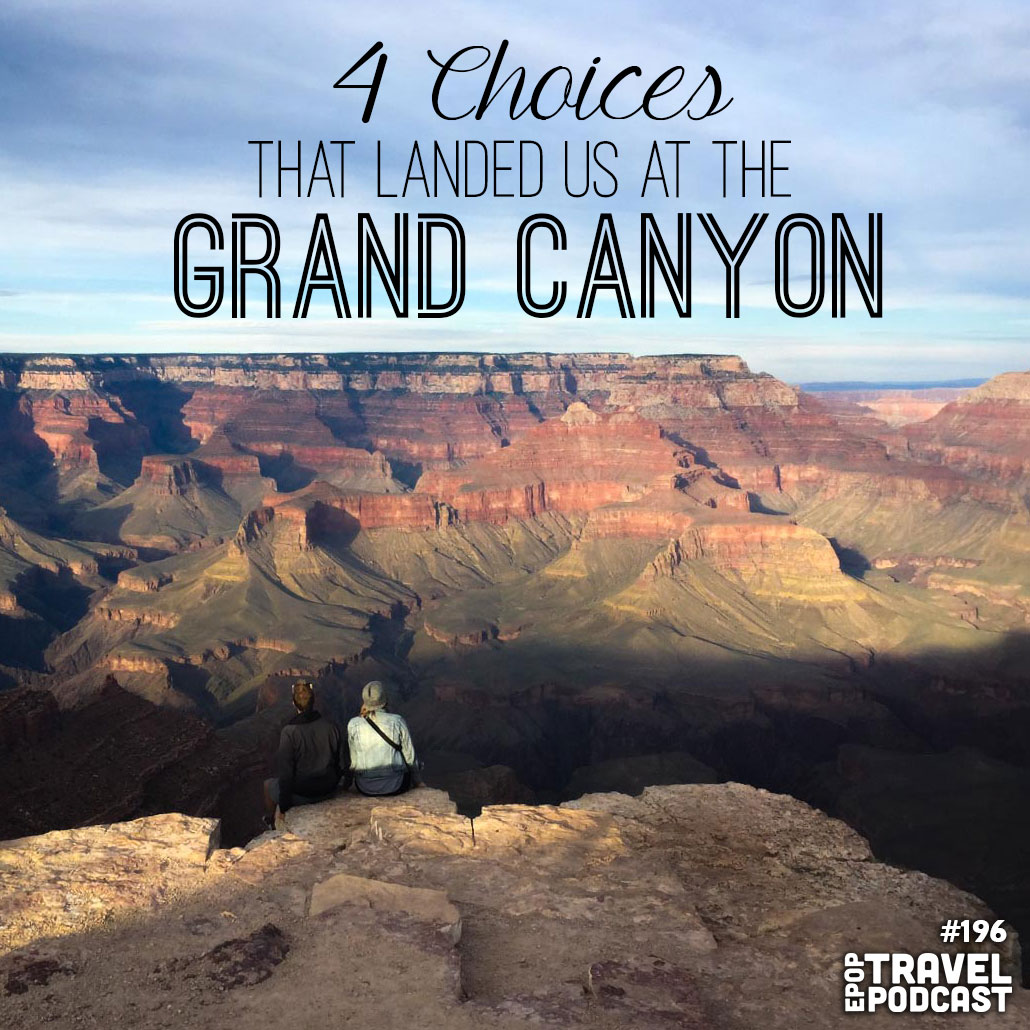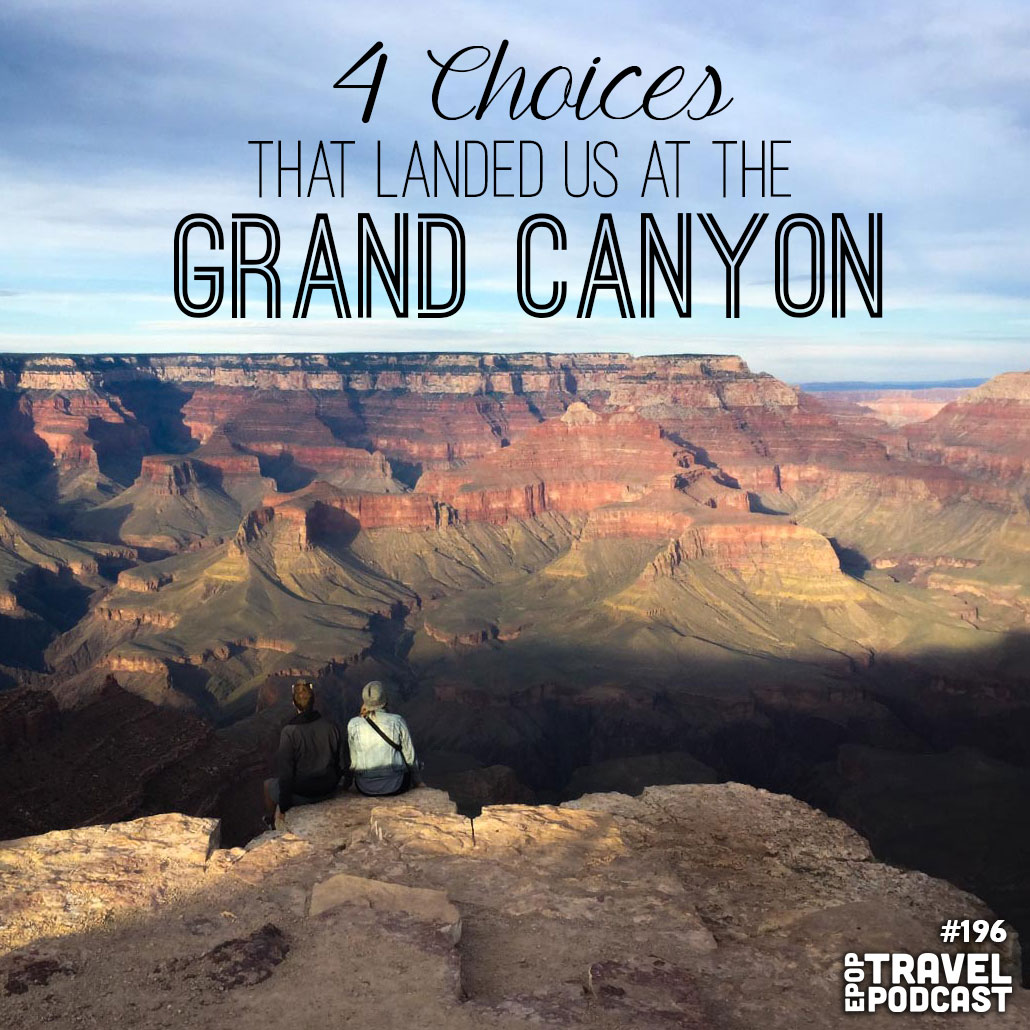 The Grand Canyon is a sight to behold.
One so great that Heather's jaw actually dropped when she saw it for the first time.
And today's podcast is recorded from its very edge!
Situated on a cliff on the outside of the Grand Canyon we decided to record a podcast about all the decisions we made that lead us to this moment.
Our hope is that you can take the lessons of these decisions and apply them to your own travel and hopefully find yourself somewhere just as amazing!
We also want to thank YOU for making these moments possible!
Click here to download this episode directly
Today's episode has been sponsored by our friends at Tortuga Backpacks!
Interested in becoming Location Independent? Check out a community that I helped to start and get the ball rolling!
Check out the entire library of EPoP Travel Podcasts on iTunes
In This Episode:
05:41 Be open to opportunities!
10:05 Go with your gut
15:00 Be Flexible
20:05 Know Yourself. What does your mind & body need?
25:00 Meeting up with old friends
32:00 Sedona Point – the most awesome place at the Grand Canyon.
35:00 Take time for yourself!
and much more!
Want More?
Leave a Review!
iTunes reviews are one of THE most important factors for podcasts. If you enjoy the show please take a second to leave the show a review on iTunes!
Click this link: Leave a review on iTunes
Hit "View in iTunes" on the left-hand side under the picture.
Leave an honest review.
You're awesome!