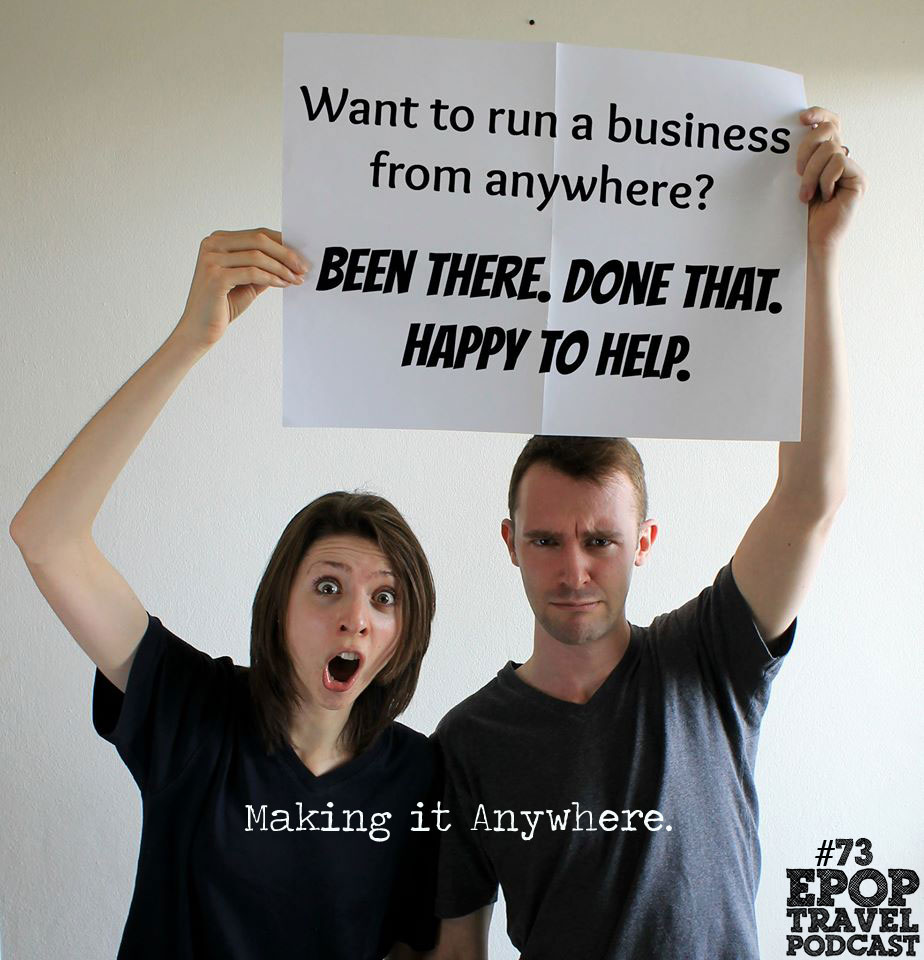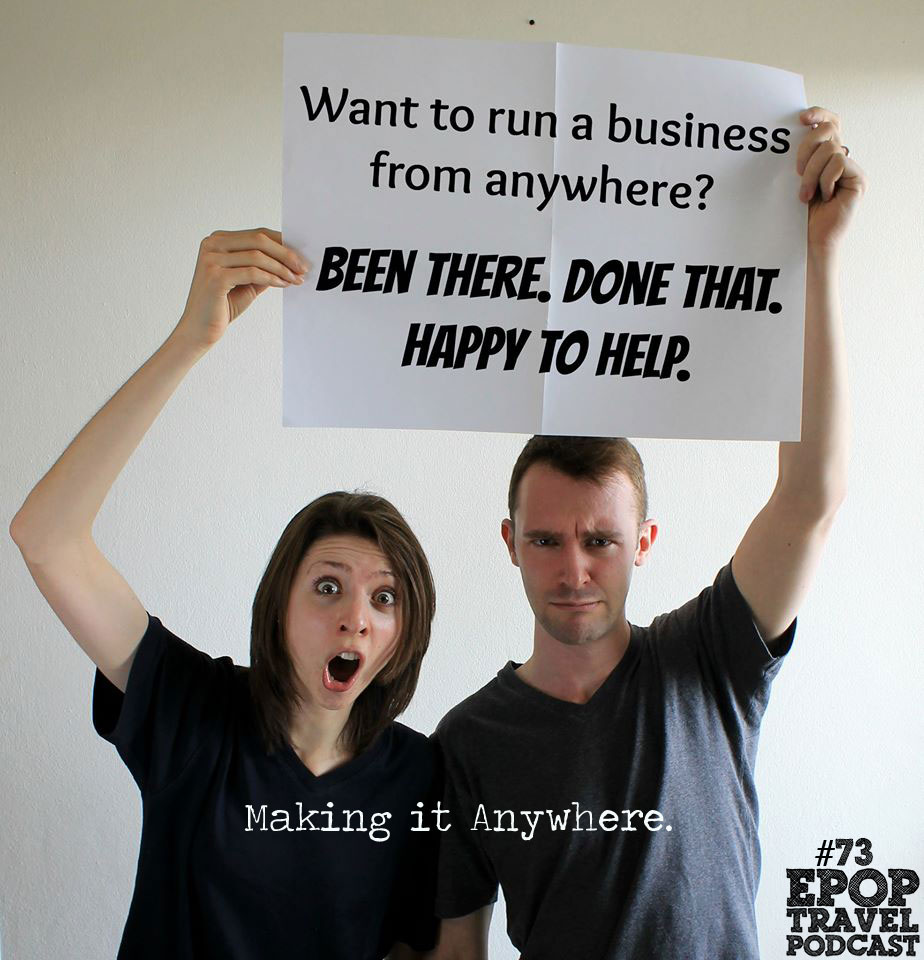 What happens when you put two digital nomads on a podcast together?
We geek out about location independent lifestyles.

Today, we have on Rob from Making It Anywhere, a site that shows people how to start making a living while traveling the world.
From questions like
"I want to be a Digital Nomad, but where on earth do I start?"
to
"I don't have the kind of skills for location independence."
we cover it all.
We chat about how Rob and Mish (his wife and business partner) started their journey to becoming digital nomads through Fiverr and Elance before slowly moving their way up the digital ladder to bigger projects and income streams.
Advice on every topic relating to being a digital nomad is discussed, from where to start and how to think outside the box to travel schedules and finding other like-minded people on the road.
If there's one thing to take away from this podcast, it's this:
You can do it.
And Rob is here to help you figure out how.
Right-click to download this episode directly
Check out the entire library of EPoP Travel Podcasts on iTunes
In This Episode:
Why Rob and Mish decided to spend their first 6 months in New York City.
How they worked up from Elance and Fiverr to hourly rates that put their beginning ones to shame.
Just starting, and why it's such an amazing idea.
Why spending 6 months on your website may not be the best course of action.
Some of the more unique professions they've seen on the road.
Hiring the best is easy when you have the world to choose from.
Their travel schedule, and how work fits in.
Some of the best cities for Digital Nomads.
and much more!
Links Discussed in This Episode:
I Need Your Help
Help me thank Rob for his awesome insights on today's podcast by clicking "Tweet This" below:
Such great advice for an aspiring #digitalnomad from @Anywhereists on the @PackofPeanuts #travel podcast. Thanks Rob! http://bit.ly/1rvS4Wj
Help Us Catch Tim Ferriss on iTunes!
We just hit our original goal of 100 reviews on iTunes, which means we are the top-rated travel podcast (and which means I'm giving out $100)!
Now, we're gunning to catch Tim Ferris's new podcast and I have a surprise in store if we do. Help out and leave a review on iTunes:
Click this link: Leave a review on iTunes
Hit "View in iTunes" on the left-hand side under the picture.
Leave an honest review.
You're awesome!