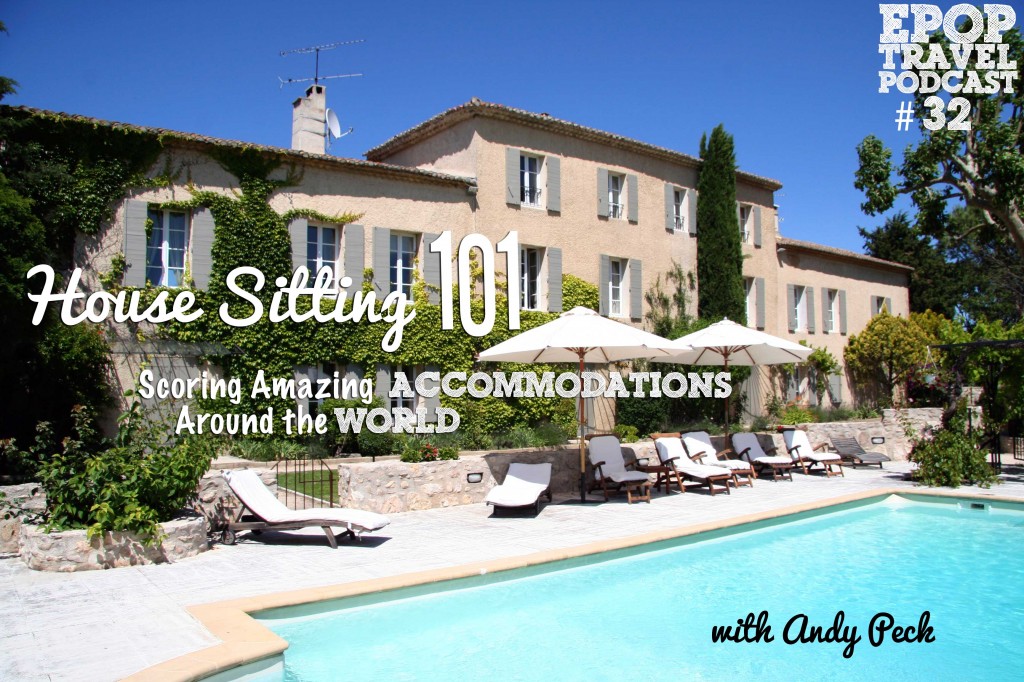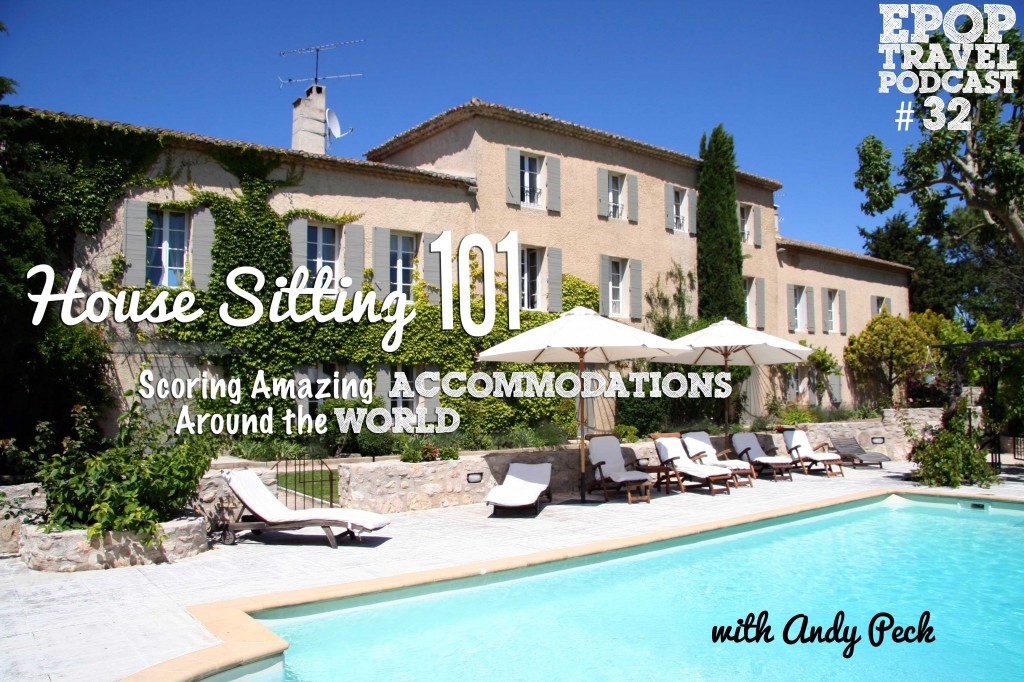 Villas in Tuscany.
Chateaus in the Alps.
Penthouses in New York.
What if when you traveled, you could stay in these types of places?
And better yet, what if they were free?
With housesitting, they can be!  
All over the world, people are opening up their homes for others to come and stay in while they are gone.  And in return for looking after their home and sometimes their pet, you get to stay in their place, for free!
It really is a win-win for both parties involved, and explains why housesitting is quickly becoming one of the fastest-growing ways to travel.
Today, Andy Peck, the Godfather of Housesitting and founder of the biggest housesitting site in the world, Trusted Housesitters, sits down with us to talk about the ins and outs of housesitting.
From how to give yourself the best chance to score your first housesit to some of the best places he's ever seen, Andy breaks down housesitting from A-Z.
Oh, and he also gives Extra Pack of Peanuts listeners a special discount on a Trusted Housesitter membership (see instructions below)!
So if you're someone who is interested in trying your hand at housesitting, this is the podcast for you.  Andy's tips will have you scoring your dream housesit in no time!
Right-click to download this episode directly
Check out the entire library of EPoP Travel Podcasts on iTunes
Help Us Hit 100 Reviews on iTunes
We're currently at 82 and almost there.  Would you be so kind as to take a minute and leave us a review?  Here's the link:
In This Episode:
The step by step process of housesitting.
The #1 thing you need to do to score your first housesit.
How housesitting "throws the guidebook in the trash."
The amount of money Trusted Housesitters has saved people over the last 3 years (hint: it's A LOT!)
The 3 key things you can do to get your dream housesit.
Who to ask for references if you haven't housesat before.
How to rank higher on the list of potential housesitters.
Housesits vs. Hiltons
Andy's most memorable housesits.
The country that is the fastest-growing housesitting market
And much more!
How To Get The EPoP Discount For Trusted Housesitters
Andy has made a generous offer of giving EPoP listeners the following discount:
Sign up for a 3-month membership, get 1 month free.
Sign up for a 6-month membership get 2 months free.
Sign up for a 12-month membership get 3 months free.
To get the discount, follow these steps:
Click this link to be taken to the Trusted Housesitters website.
Hit "Join Now" in the top right-hand corner.
Click on "Housesitter Membership and Pricing Plans" on the right-hand side.
Scroll to the bottom and enter EPOP where it says "Have a Promotional Code?".
Hit Apply Code.  Scroll back down to bottom and you should see a message that says "Promo code applied" as well as a check mark.
Now, pick your plan.
Enter your info and create your account.
When you get to the confirmation page, you will see that the length of your membership has been extended.  Yeah!
 Links Discussed in This Episode:
I Need Your Help
Andy not only told us all the ins and outs of housesitting, but he also gave us a discount! Show him some love by clicking "Tweet This" below:
@housesitting Thanks for the expert advice on how to score #housesits around the world + discount on the EPoP Podcast w/@PackofPeanuts.
I'm giving away $100 once we hit a 100 ratings on iTunes, so why not take 1 minute, leave a rating, and enter to win!
Leave a Rating for the Podcast, Win $100! (now fixed so it works).