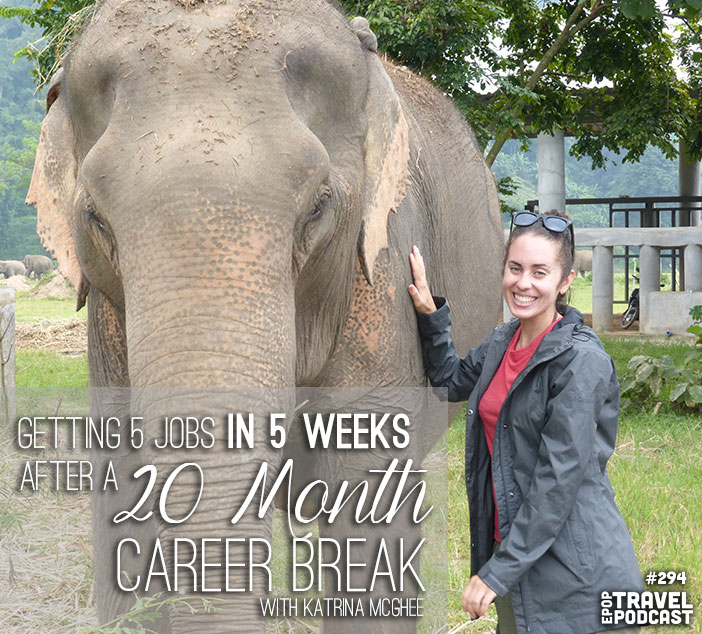 Ever found yourself crying in the car on the way home from work because you're just so tired and emotionally drained from your job?
Katrina did. And after some serious unpacking and working it through she found her answer:
A Career Break.
But being a planner, she took it to the next level. Building in buffer time to re-climate to life back home and allow herself time to get a job, and saving $40,000.00 to take the trip of her dreams.
Today Katrina shares how she came to the conclusion that she needed a break, her planning and budgeting process, and more about her re-entry into the corporate world after 20 months away.
Do you need a career break? Share with us at @ExtraPackofPeanuts!!
Check out the entire library of EPoP Travel Podcasts on iTunes
In This Episode
Links
Want More?
Leave a Review!
iTunes reviews are one of THE most important factors for podcasts. If you enjoy the show please take a second to leave the show a review on iTunes!