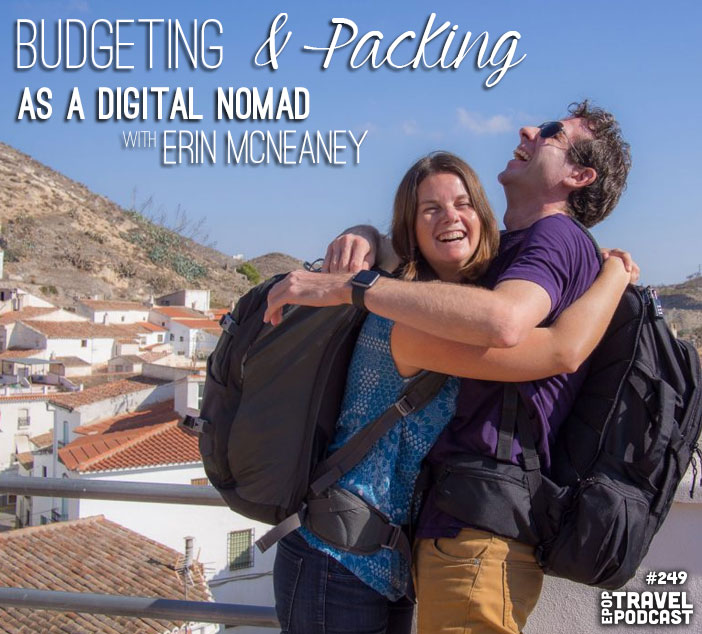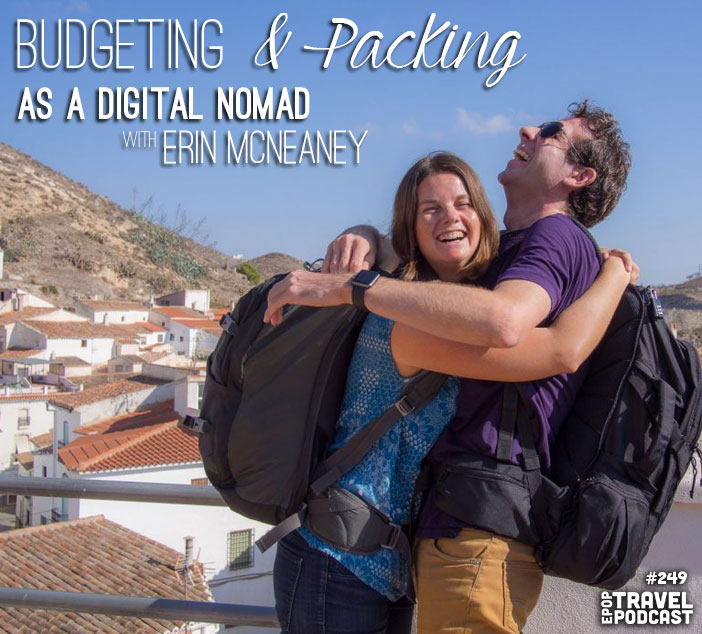 Spend much time around here and you'll learn at least one thing.
Travel doesn't have to be expensive.
Erin McNeaney and her husband Simon have been showing that for even longer than we have!
They love to track their expenses and see what they're spending so much that they created an app that helps you do just that! TrailWallet is an iOS app that helps track your travel spend so you know what you've spent an where.
Over on NeverEndingVoyage.com they also write about something else dear to my heart; packing in a carry-on!
They've been traveling the world in just carry-ons for longer than I've been trying to convince you to do the same ;)
Today we also chat about what caused Erin and Simon to become digital nomads and their plans for the first winter in 7 years!
Let us know what your carry-on luxury item would be @ExtraPackofPeanuts!!
Today's episode has been sponsored by our friends at Tortuga Backpacks!
Check out the entire library of EPoP Travel Podcasts on iTunes
In This Episode
Links
Want More?
Leave a Review!
iTunes reviews are one of THE most important factors for podcasts. If you enjoy the show please take a second to leave the show a review on iTunes!