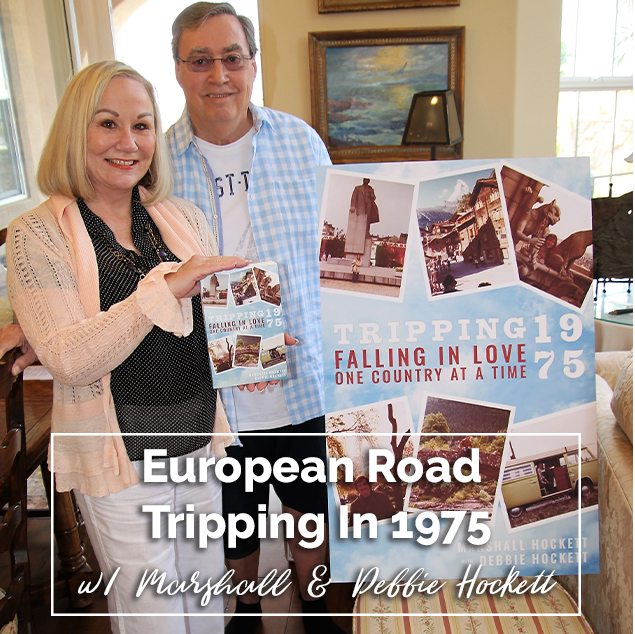 Today is all about #vanlife but we are going back in time to 1975 to see how much it has changed over the years. I am happy to welcome Marshall & Debbie Hockett from Tripping1975.com, who, in 1975, hopped on a plane to Europe, grabbed a VW van named Banana, spent a year exploring the continent…and then, wrote a book about it 45 years later!
How much has traveled changed for you over the years? Let us know by tagging us in a post on Instagram at @ExtraPackofPeanuts.
Today's podcast is sponsored by Oregon State University ECampus.
Check out the entire library of EPoP Travel Podcasts on Apple Podcasts.
Click here to download this episode directly!
In This Episode
Important Links
Want More?
Leave a Review!
Apple Podcast reviews are one of THE most important factors for podcasts. If you enjoy the show please take a second to leave the show a review on Apple Podcasts!