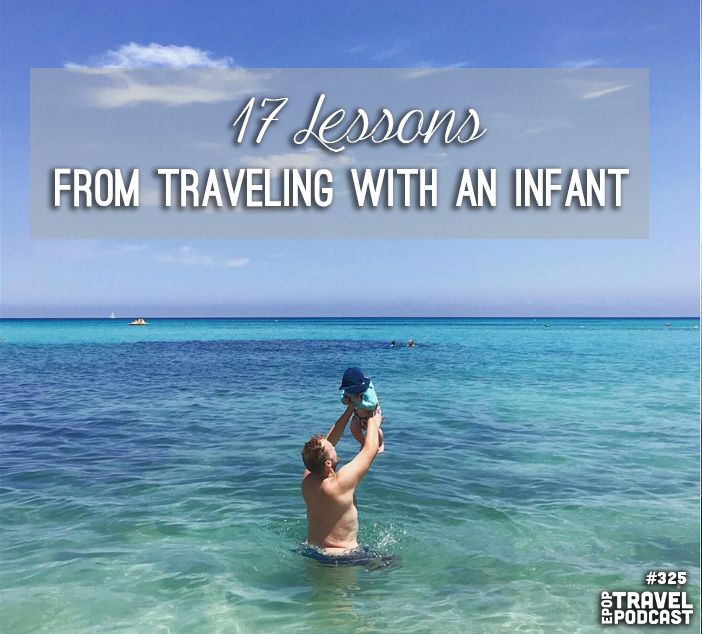 We took Whit on his first international trip.
7 months old and already strolling the banks of the Danube in Budapest and seeing the beaches of Mallorca, Spain.
We made mistakes, and learned a lot on this two and a half week trip across the Atlantic!
Listen to hear a tip that could save you hundreds of dollars if you fly on points, and to hear some of the things that worked really well for Whit on the road!
What are your favorite baby travel items and tips? Tweet us @ExtraPackofPeanuts!
Today's episode has been sponsored by our friends at Tortuga Backpacks!
Check out the entire library of EPoP Travel Podcasts on iTunes
In This Episode
4:40 A tip that might save you hundreds of dollars
12:40 Is lounge access worth it?
17:51 Jetlag & babies
21:00 Do You take strangers up on babysitting offers?
26:00 Get a good stroller
30:00 Eating out with Whit
38:00 It's just gonna take longer
43:00 Go!
Want More?
Leave a Review!
iTunes reviews are one of THE most important factors for podcasts. If you enjoy the show please take a second to leave the show a review on iTunes!
Click this link: Leave a review on iTunes
Hit "View in iTunes" on the left-hand side under the picture.
Leave an honest review.
You're awesome!