One of the most expensive parts of travel is accommodation.
There are lots of ways to make accommodation cheaper, including earning credit card points and staying in hostels instead of hotels. But still, accommodation is rarely free.
However, there is a little-known way to stay in awesome places around the world for free. The technique? House sitting.
In this guide, we'll show you everything you need to know about house sitting, including how it works, why we love it, and how you can use house sitting to save on your next adventure.
What Is House Sitting?
House sitting is just staying in a house and taking care of it while the owner is away. Often, it also includes taking care of a dog, cat, or other pet (pet sitting), but not always. Generally, house sitting is unpaid, though you can get paid to do it in some cases.
So what, specifically, do you do during a house sit? The main job of a house sitter is to maintain the house, keep it safe, and deal with any issues that arise while the owner is away. And if the owner has pets, you'll be in charge of feeding them and otherwise keeping them happy and safe.
Curious to learn why house sitting is one of our favorite ways to travel? Keep reading.
5 Reasons House Sitting Is the Best
We're really big fans of house sitting here at EPOP. Here are five (of many) reasons why it's our preferred method for finding accommodation while traveling:
1. You get free accommodation
The biggest and most obvious benefit of house sitting is that it's free.
Sure, you do pay with the time you spend taking care of the house and pets, but these are things you would do anyway if you were at home. The rest of the time, you get to stay for free in cool locations across the world.
So if the cost of accommodation is the thing preventing you from traveling, you should absolutely look into house-sitting for your next trip.
2. You get to stay in unusual, exclusive, or expensive places
House sitting opens up a whole new world of places that you would never consider traveling. Many house sits are in places that are either isolated or simply inaccessible to most people.
For instance, our house sit in Breckenridge let us stay at a place that was way fancier than anywhere we'd stay if we were paying out of pocket. If you've been itching to go somewhere but are put off by the expense or exclusivity of it, then see if you can find a house sit there.
3. You get to meet interesting people across the world
Meeting people from new cultures is one of the best parts of traveling. But if you're staying in a hotel, it can be difficult to connect with locals.
When you housesit, however, you get to live right in the community. You'll probably get to know your neighbors, and you'll also get to meet the owners of the house (even if it's just over Skype).
And once you have these new connections, it will make future trips to the location all the more enjoyable. You won't have to start from scratch; you can just meld back into the community.
4. You get to stay in a home
Hotels and hostels have their place, but they're always going to feel artificial. Even if you stay in an Airbnb, it won't quite feel like home (particularly if the host lives on the property).
But when you house sit, you get to live in a home for an extended period of time and enjoy all the comforts it offers. Indeed, the owner will want you to treat the place like your own home, as it will ensure that you take great care of it. Some house sits will even include other amenities such as a car, allowing you to get around like a local.
5. You get to make new animal friends
Many housesits are also pet sits. This means you get to take care of the owner's animal (or animals).
If you're an animal lover, then this just makes your travels all the more fun. You get to come home to a furry (or feathered or scaley) friend at the end of each day, as well as form a connection you never would if you stayed in a hotel.
I realize that pet sitting isn't for everyone, which is fine. It is possible to find house sits that don't involve taking care of pets, though these housesits will be less common.
How to Get Started House Sitting
Now that you're sold on the benefits of house sitting, let's take a look at how to get started.
This section assumes you don't already know someone personally who needs a house sitter. If you do know someone, then you can skip this section. But if you want to learn where to find house sitting opportunities, keep reading.
1. Sign up for a house sitting website
The internet has made housesitting easier than ever. Still, it's crucial to choose the right house sitting website. Not only will this make it easier to get housesits, but it will also keep you safe from scams and suspicious people.
When it comes to house sitting websites, we only use Trusted Housesitters. The site has been around for a while, and they're very serious about trust and safety (for owners, house sitters, and pets). We've used the site on a variety of occasions, and we're also friends with the founder.
You can learn more about the history of Trusted Housesitters in our interview with founder Andy Peck. There are other housesitting sites out there, and they can also be great.
But we're going to stick with recommending Trusted Housesitters, as it's the site we use and have experience with.
2. Create a house sitting profile
Once you've signed up to be a house sitter, your next step is to create a house sitting profile. This profile should include photos of you, as well as information about why you're qualified to be a house sitter.
The goal of your profile is to convince a homeowner that you're trustworthy and competent, that you'll take great care of their pet and home. Here's a screenshot of our house sitting profile to give you an idea: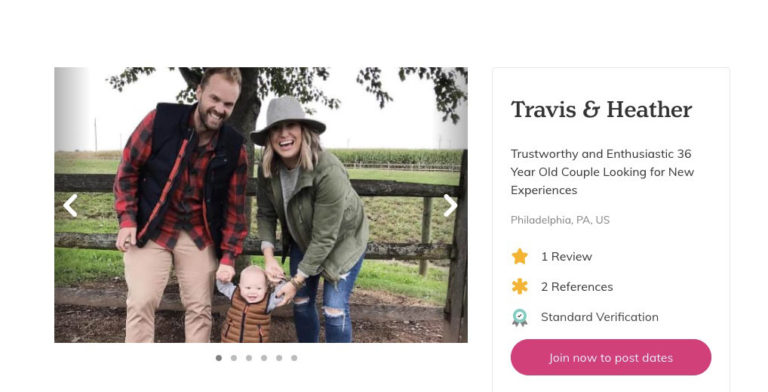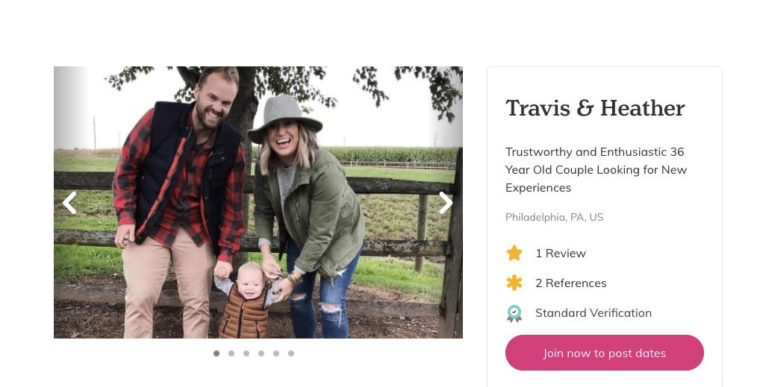 In addition to a description and photos, we highly recommend you include both references and identity verification in your profile.
After all, you could make up anything about yourself. References and verification, on the other hand, are much more difficult to fake.
If you're using Trusted Housesitters, make sure to get the following information verified:
Email address
Phone number
Identity
Documents
Criminal background check
You can read more about how the verification process works here. The most essential part of your profile, however, is a reference.
When you get started house sitting, you won't be able to get references from other users of the platform. However, you can still get "character references" from an employer, landlord, or person you previously house sat for outside of the platform. You can learn how to add these references here.
3. Apply to house sits
Once you have your profile set up, you can start applying to housesits listed on the platform. You can search for sits based on things like your preferred dates and location, as well as what kinds of pets you want to take care of.
When you find a sit you like, you should immediately apply for it. This is because house-sitting is very competitive, with many applications coming in at once. You want to make sure your application is one of the first that a homeowner sees.
In addition, make sure you write a compelling house sitting request. You don't have to send a long message, but you should send one that demonstrates the following:
You're competent and experienced (mention details about the pets you've cared for/owned)
You've read and understood the description
The owner can trust you
4. Be prepared for rejection
Even when you craft the perfect profile and house sitting application, you're still going to get rejected. This is especially true when you're new to the platform and don't have any reviews.
Just persevere; eventually, you'll get your first house sit. And once you do that, it'll be much easier to get future gigs (since you'll have reviews from real users of the platform).
5. Stay safe
House sitting is exciting, but don't let the excitement of getting accepted to a house sit prevent you from staying safe.
The homeowner is placing a lot of trust in you, but you're also placing a lot of trust in them. You're trusting that the house is as they describe, that the owners are who they say they are, and that you won't have any issues taking care of their pets.
To keep yourself safe before and during a house sit, follow these tips:
Talk to the homeowner over Skype — Seeing someone's face and hearing their voice will tell you things about them that a written description and photos never could. Doing a call like this will help both parties trust each other more.
Never agree to exchange money — A homeowner should never charge you to watch their home. If they mention this at all, then you should back out of the deal and report the owner to the house sitting website.
Tell a third party where you're going — This is general travel safety advice that is especially important when you're house sitting. Never go on a house sit without informing a trusted friend or family member about where you'll be and how long you'll be gone.
If something feels off, leave — If you feel unsafe while you're house-sitting, you should leave ASAP. Feel free to tell the owner about the issue, and then contact the house sitting website. If you feel threatened, contact the local authorities.
In most cases, your housesitting experience will be nothing but positive. If something does go wrong, though, now you know how to make sure you stay safe.
House Sitting FAQ
To round out this guide, here are the answers to some common questions about house sitting:
1. Can you get paid to house sit?
It's possible, but it's uncommon. The cool experience and free accommodation are payment enough, don't you think?
2. How does insurance work for house sitting?
Even in the best of circumstances, things can go wrong. This is why we have insurance, and house sitting is no different.
With Trusted Housesitters, all members receive coverage up to $1 million USD for the following:
Property damage
Theft
Public liability
This way, homeowners can let someone look after their property with confidence. It's unlikely you'll ever need this insurance, but it's comforting to know it exists. You can learn more about the Trusted Housesitters insurance policy here.
3. What if a pet gets sick while I'm house sitting?
All Trusted Housesitters members have free access to a 24/7 Vet Advice Line. You can call this phone number for help with any pet health questions that come up during a sit.
In addition, make sure the homeowner gives you the contact information for their vet in case of a health emergency.
4. How much does house sitting cost?
Trusted Housesitters costs $119 a year for both owners and sitters. This covers unlimited sits, insurance, and 24/7 support. You can learn more about pricing here.
Make Your Next Trip a House Sit
House sitting remains one of the best ways to travel cheaply while also having remarkable experiences. We hope this guide has helped you navigate the house sitting process, and we can't wait to hear about where housesitting takes you.
To get started house sitting, sign up for Trusted Housesitters today.