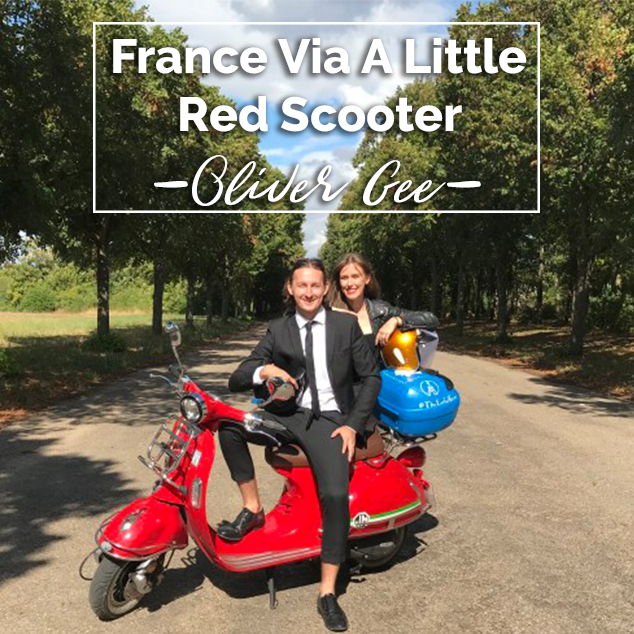 Oliver Gee, a former Australian journalist, can teach you fake french in 1:07 seconds, give you the most amazing insights into local life in Paris, and he just completed an 8-week, 2500 mile trip around France on a little red scooter, going 30 miles per hour (max) with his new wife on the back and somehow found the time to join us on today's episode. He is the man behind TheEarfulTower.com, The Earful Tower Podcast, and he makes tons of videos all highlighting the beauty and mysteries of Paris while constantly striving to discover more about his adopted hometown.
Today's episode has been sponsored by our friends at Tortuga Backpacks & the amazing guys over at Bluffworks!
Click here to download the episode directly.
What has been your favorite destination in France or the location you most want to visit in France? Let us know @ExtraPackofPeanuts!
Check out the entire library of EPoP Travel Podcasts on iTunes.
Do you have travel questions for Trav about travel or travel hacking? Tweet us @packofpeanuts or Instagram with #askepop to @extrapackofpeanuts, or even on Facebook! Anywhere you can find us!
In This Episode
Important Links
Want More?
Leave a Review!
iTunes reviews are one of THE most important factors for podcasts. If you enjoy the show please take a second to leave the show a review on iTunes!