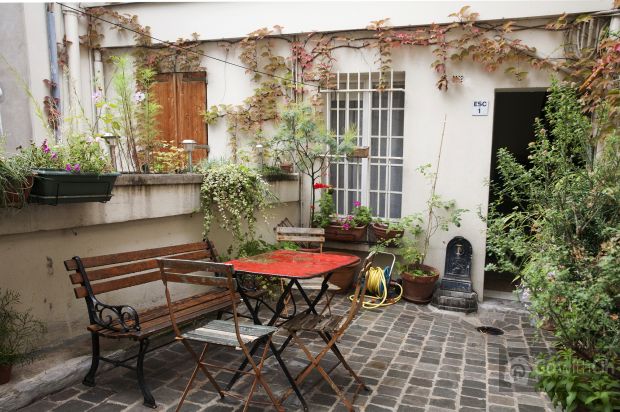 [My accommodations in Paris were complimentary, courtesy of GowithOh. As always, all opinions expressed in this post are my own.]
Details
In Paris, we stayed in a cute 1 bedroom, 1 bathroom GowithOh apartment in the Montmartre quarter, just a few blocks above Moulin Rouge and a short ten minute hike up to Sacre-Coeur.
We couldn't have asked for a better location, especially since we were around the corner from one of the best bakeries in all of Paris – Le Grenier au Pain.
The apartment was on a very quiet, mainly pedestrian street. While the apartment was small (like most Parisian apartments) it was more than comfortable for two people and the kitchen was well equipped and we easily made use of it several times during our stay.
[bluebox] If you're interested in booking this same apartment, click here. [/bluebox]
The bedroom made great use of the space by having a very comfortable lofted bed that you could pull up or down depending on the use of the room.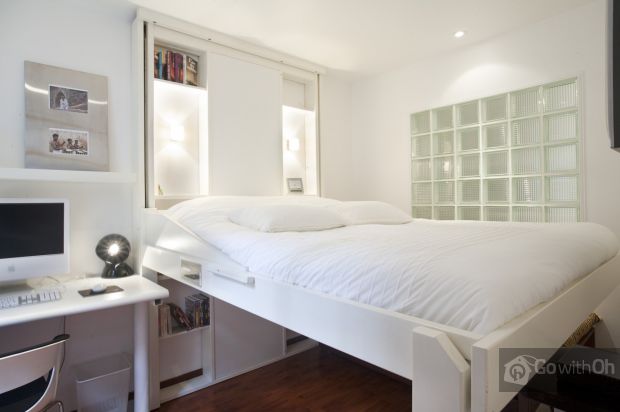 The bedroom also had a desk which was convenient when I needed to get some work done.
The beautiful french style windows in both the living room and bedroom opened up easily and were perfect for letting in the sun or breeze.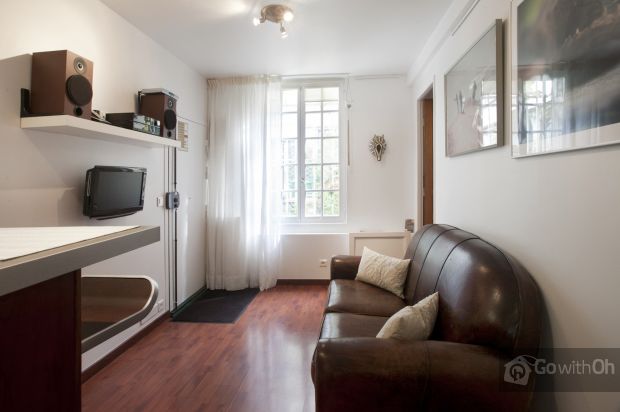 The biggest part of the apartment was the bathroom, which was very spacious and clean. We are always happen when a shower or tub has a full curtain so the floor doesn't get wet!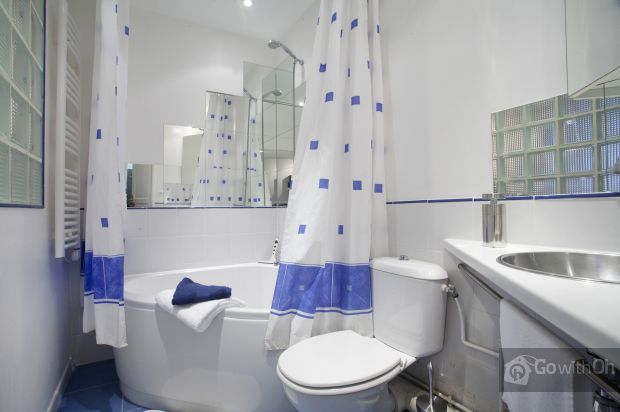 Location
As mentioned, this apartment really was in a perfect location.  Montmartre was always lively, with people out and about.
Since we were tucked away in a side street, we were just seconds from the action but away from the noise.
If you are looking for a "real" Parisian atmosphere then this is the place to be.  There are copious amounts of cafes and brasseries where everyone is sitting outside enjoying a drinking a latte.
There are two metro stations (Blanche and Abbesses) which are less than a 5 minute walk away and a Velib bike sharing station literally outside the door of the apartment, making transportation to the rest of Paris extremely convenient.
And of course, the highlight is that one of Paris's most recognizable landmarks, Sacre-Coeur, is right up the street.
The view of the basilica and the city all lit up at night as an extraordinary experience.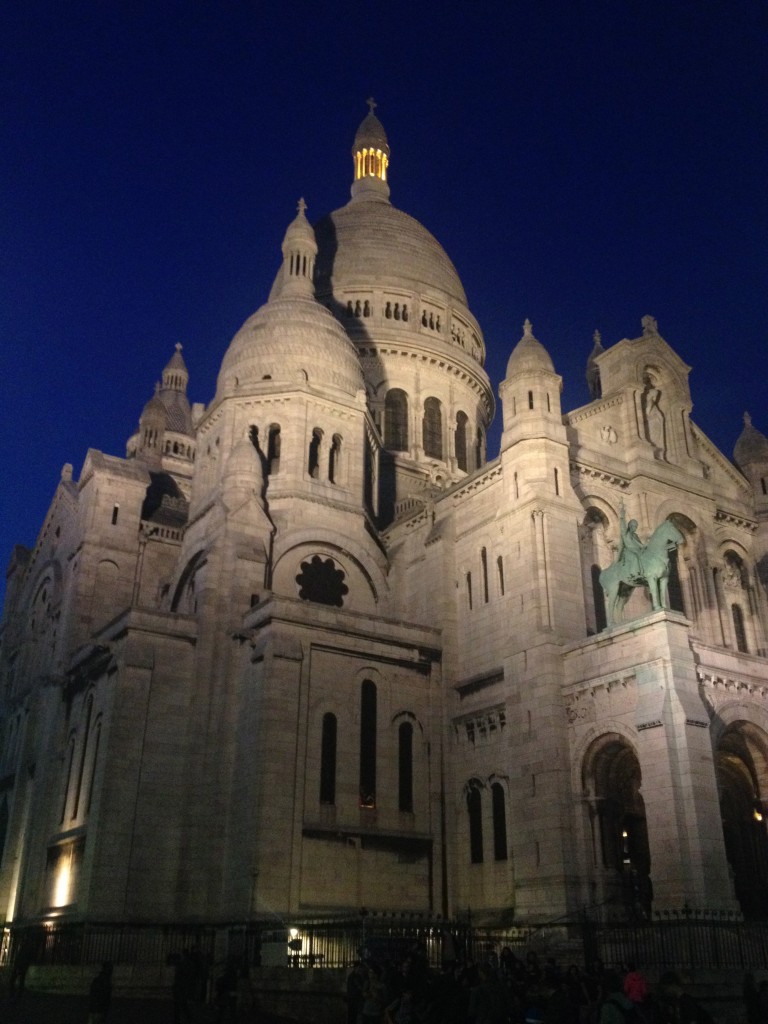 Final Word(s)
If you're looking for a place to stay in Paris, look no further.
This apartment has it all; an amazing location, plenty of space for two people, a comfortable bed and all the amenities you could need, such as fast wifi, a well stocked kitchen, and even a washing machine.
And most importantly, it comes with a price tag that won't bust your budget (a rarity in Paris).
We've stayed in four different places in Paris over the last two months, including the $1,000/night Park Hyatt Vendome and the $400+/night Hilton Opera and this was by far our favorite.
Next time we swing through the City of Lights, we know where we'll be staying!
[bluebox] To book this exact apartment, click here.
To see availability for all GowithOh apartments in Paris, click here. [/bluebox]