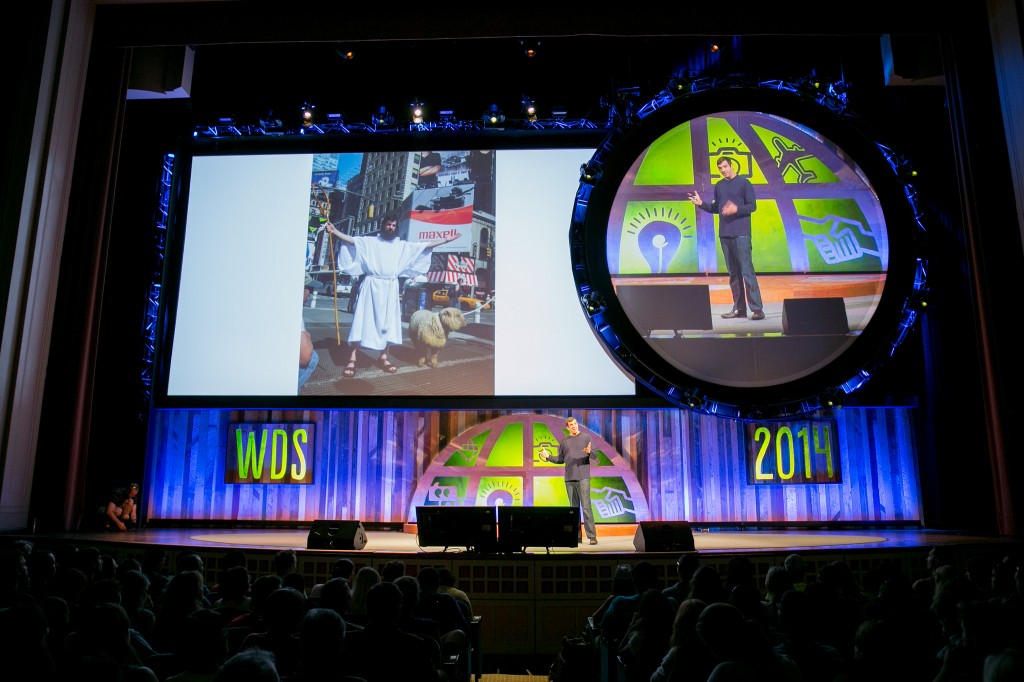 Last year, I went to the World Domination Summit for the first time and was blown away.
I heard great speakers, met tons of great people, and learned 7 really important lessons (a post that ranks 3rd when you Google "world domination summit"…take that SEO gurus!).
[bluebox]If you want to see how I implemented those lessons in this past year, check out my 2013 WDS report card. [/bluebox]
This year, I returned for round 2.
If you also attended WDS, then we may have had the pleasure of meeting.
If we didn't meet, shame on you for not coming to my party (and seeing my buddy Jason cross an item off his bucket list by buying the whole bar a round).
And if you weren't able to attend WDS this year, don't worry.  Because once again, I'll present to you the lessons I learned from this year.
And because a lesson learned doesn't mean anything unless you take action on it (which, ironically enough, is a lesson I learned again this year!), I'll also be presenting to you the goals I hope to achieve by WDS 2015 based on those lessons.
Lesson #1:  Take Imperfect Action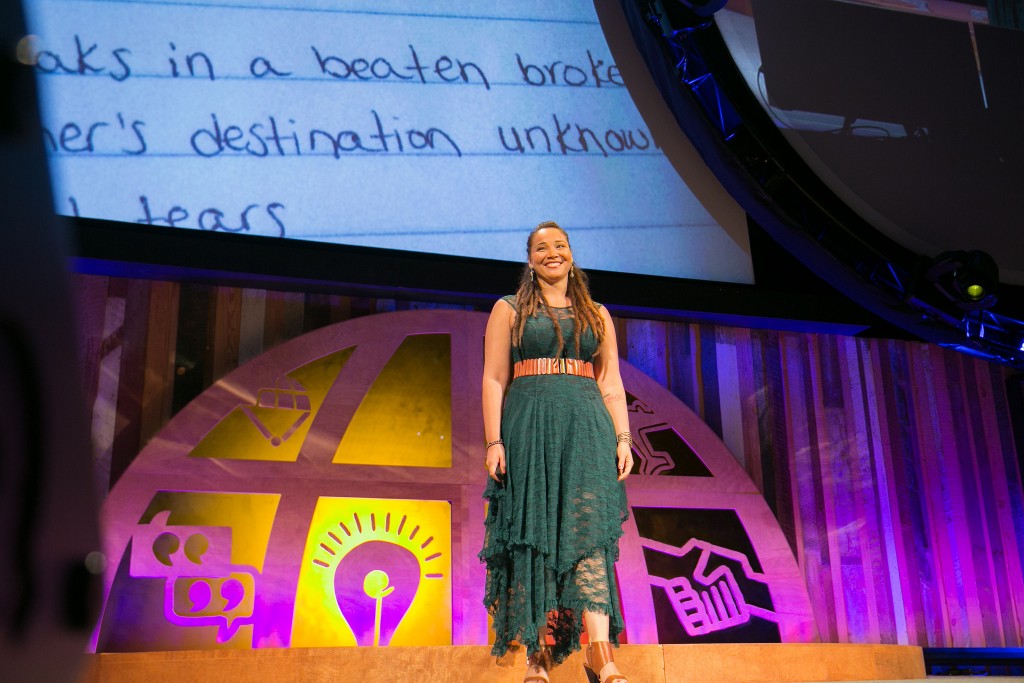 If there was one over-arching message I took away from this year's WDS, it was to take action.
AJ Jacobs described it as:
"Act your way in to thinking instead of thinking your way in to a new way of acting"
Saki Mafundikwa said:
"Jump and the net will appear."
Elise Blaha Cripe worded it as:
"Become an expert at the attempt."
And Jadah Sellner summed it all up by simply saying:
"Take imperfect action."
Most people, myself included, come up with an idea and then try to map every single detail of it.
We come up with contingency plans for failures that might happen, and then contingency plans for those contingency plans.
And in the end, we do nothing, because it has become too daunting and too large before it has even been started.
Paralysis by analysis.
But what if we just DID IT?
What if we just started down the path, and figured things out while we went?
I knew I wanted to start Frequent Flyer Bootcamp for over a year.  I thought about it every day when I was swimming, about what it would look like and how I would run it.
And I did nothing.
One day, I got sick of doing nothing.
So I decided to announce that I was going to run my first session and that registration was open.
I had no videos created, no fancy website for it, no clue how I'd run the weekly conference call, and no idea if anyone would sign up.
Within the first hour, 5 people signed up, and I thought "well, it's time to get to work!"
The first session was a smash hit, but of course, it wasn't perfect.
I asked for feedback, got some, and then made a few changes for session two.
And did the same for session three.
And session four.
And now, with us preparing to run session five, I'm still tinkering and making changes.
The truth is, it'll never be perfect.
And if I had waited until it was, I never would have built the incredible relationships I have through Frequent Flyer Bootcamp.
I never would have helped people book some incredible trips, like a round-the-world honeymoon or a 4 continent trip for a family of five.
Action:
Create an online community site/social network for people who want to learn how to create their dream lifestyle.
Question:  What's ONE thing you've put off starting because you're not sure how it'll turn out?
Lesson #2:  Tell the World (or Even One Other Person) Your Plan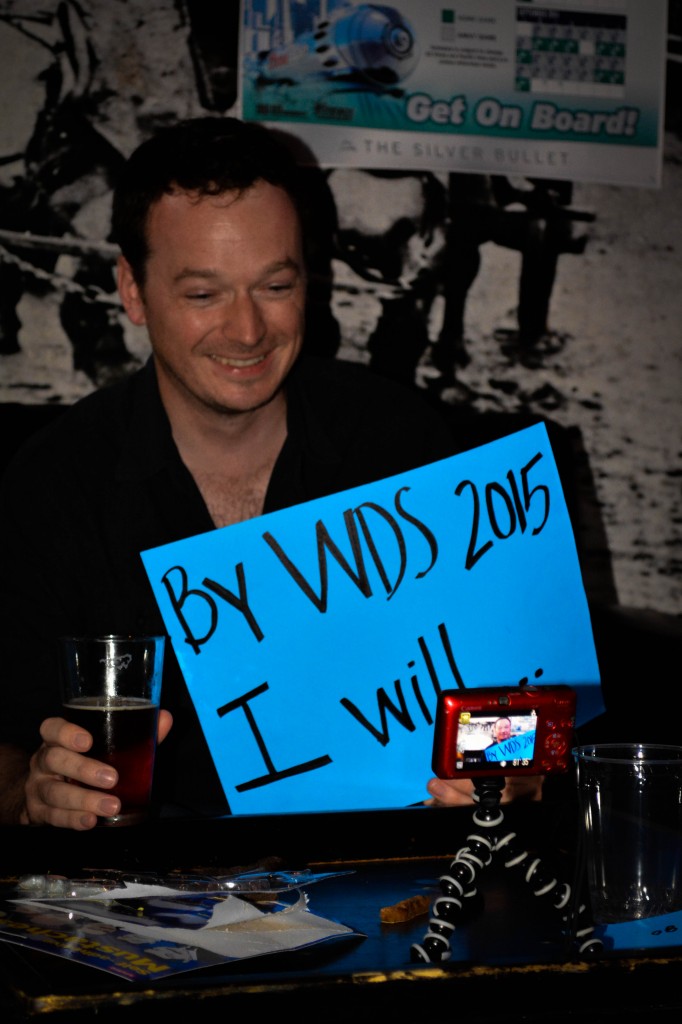 The most important step in taking action is telling others that you're going to do something.
Call it accountability, call it peer pressure, call it a kick in the ass…it doesn't matter.
Once someone (or many people) know what you're planning on doing, it's much, much harder to back out.
When I first launched The Ultimate Guide to Frequent Flyer Miles, I set a date one month in advance and told everyone it'd be available on that date at noon.
Up until six hours before it went live, I was still sending changes back and forth with my editor and the designer.
I was a nervous wreck.
I didn't sleep much.
But because we had a deadline, we got it all finished, and at noon, we launched.
If I hadn't set a date, I would still be making edits.
The book would never have gotten launched.
And I never would have been able to help thousands start traveling for free.
Which is why at our WDS party this year, we asked people to do two things (and bribed them with a free drink, some free appetizers, and even fake mustaches):
Write down ONE thing they wanted to accomplish before WDS 2015.
Tell their one goal to us in a short video with the camera we had set up in the corner.
By announcing their goals and by making them tangible through writing them down and recording them on video, people who were at the party will be spurred on to action.
They've now let others know, and there is no turning back now!
So I guess you're wondering what my one goal before WDS 2015 was?
Action:
Set a Guinness world record for the longest ever elliptigo trip by riding one 3,300 miles across the entire continental United States.  Anticipated start date:  April 1, 2015
Question:  What's one thing you want to accomplish before July, 2015?
Make it public by posting it in the comments below!
Lesson #3:  Don't Be Afraid to Ask "Bigger People" for Help on a Project…But Make Sure You Don't Half-Ass It!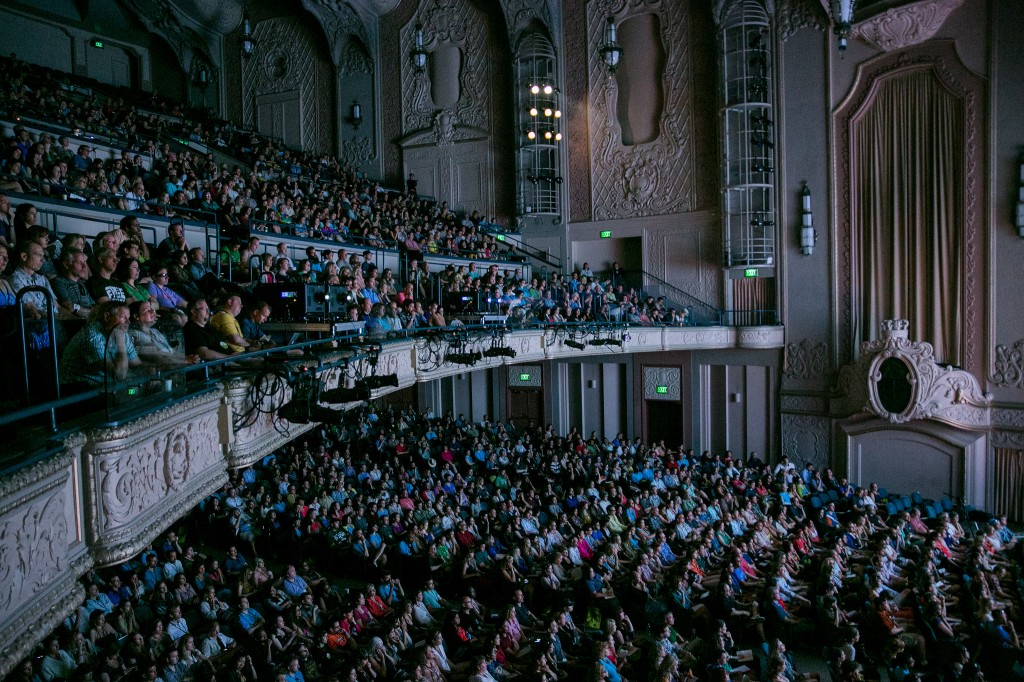 A few months ago, I decided to launch The Paradise Pack.  I wanted to bring together 10-15 of the world's foremost experts on travel and location independence.
The first step was to ask those experts to come on board.
To agree to join a project that was in its first year and had no track record.
To put their products and reputations on the line for MY project.
And it was scary.
But I knew that in order for The Paradise Pack to truly help the most people create their dream lifestyle, I had to get the very best.
Some of these people were "on the same level" as me, people who had been successful as online entrepreneurs for a few years now.
But some of them were "bigger"–real rock stars in the online space–and people who had been doing it for much longer than I had.
People like Benny Lewis, who runs the world's largest online community for language learning, just wrote an international bestseller, and whose site gets upwards of a million visitors a month.
Or Natalie Sisson, who sells out conferences at the drop of a hat and has been thriving as an online entrepreneur since before I even knew what those terms meant (not that she's old–she just started early)!
I asked in a very genuine way, and thankfully, almost every single person responded that they were interested.
Which was great…except that it meant I needed to put together a package and build a website that was worthy of having such amazing people in it.
With the help of my business partner, Jason Moore, and an incredible team, we launched a website that blew the roof off my expectations and everyone else's as well.
The feedback we got on the site was amazing, and I received emails from very large websites asking me who designed my site (LunarWP) and if they could hire them (sure, but only if LunarWP continues to help us as well).
On top of the amazing site, we did EVERYTHING we could to make sure this was done as well as it could be done.
From spending hours crafting emails to sending out video thank you emails, we left no stone unturned in our quest to make sure everyone who was involved was incredibly happy with the results.
So don't be afraid to reach out to people you respect and admire, but if they say yes, put 110% effort in to making it worth their while.
Action:
To launch The Paradise Pack again next year with even more experts and increase sales 3x.
Question:  Who are some people you would love to work with and how can you reach out to them?
Lesson #4:  Exhaustion is the New Status Symbol…But It Doesn't Have to Be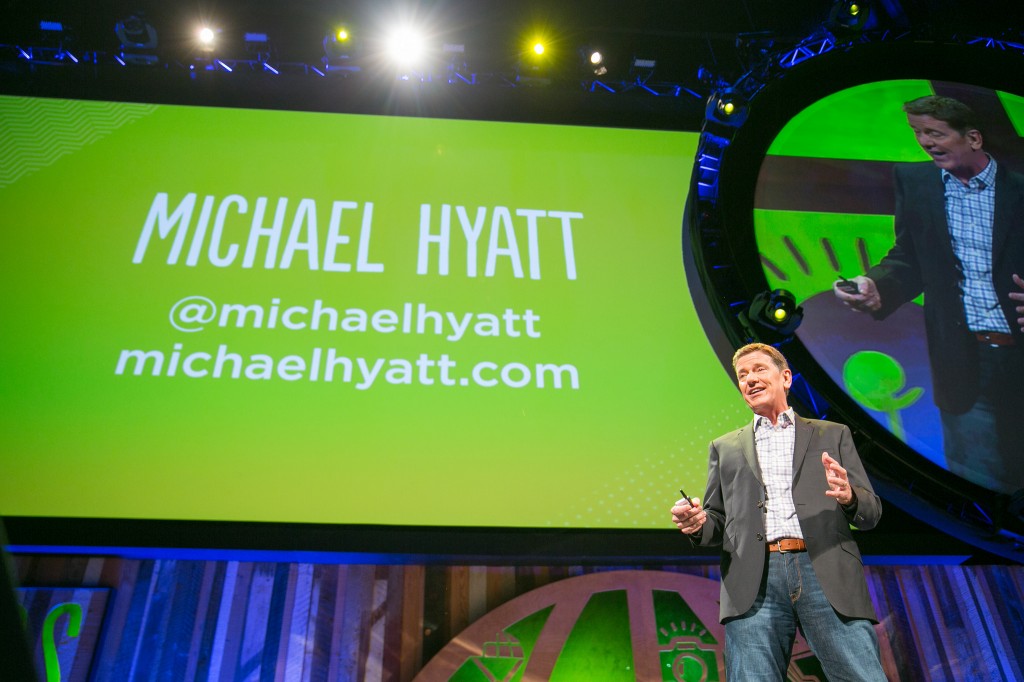 During Michael Hyatt's incredible presentation, there were so many nuggets of wisdom it was hard to pick out just one.
But a few days later, the phrase that kept running through my head was:
"Exhaustion is the new status symbol."
The reason it struck a chord with me?
Because it's so true in my life.
I decided to build my own website and run my own business so that I could create my dream lifestyle.
And there are a ton of great things I get to do:
Travel around the world
Work from anywhere
Make my own schedule
Wear the same clothes 3 days in a row
Do work I love.
Overall, it's amazing, and I'm not asking for anyone's sympathy.
But…there are times when I'm just exhausted.
I'm drained, my brain is fried, and I'm stressed out.
And I find that the more successful I become, the MORE it happens.
The more I worry, the more I stress, the more I'm mentally fatigued.
For the past 6 months, if anyone asked me how things were going, my reply would be "Great, but I'm just soooooo busy."
Being busy isn't a bad thing, by any stretch.
But being busy just to be busy is.
And lately, that's how it's been.
I feel tied to the internet.
Tied to my email.
Tied to doing SOMETHING, even if it isn't overly important.
And the reason is that, deep down, I have a feeling that I NEED to be busy.
Even though I've been my own boss for 2 years, I still have that feeling that if I'm not "putting in the hours" then I'll ultimately fail.
If I'm not punching the clock for at least 40 hours a week, I'm doomed.
Which is ridiculous, because I know that's not the case.  It's about working smarter, not harder.
Engaging in my work when I'm working, and enjoying my time away.
And ultimately, basing my feeling of worth on what I'm accomplishing–not how tired I am.
Just like last year, the best way to do this is to limit "time and energy sucks," my biggest of which is email.  I received a C- on email goal in my 2013 WDS report card, so I have a lot to improve upon this year.
Action:
Unplug from the internet for 7 consecutive days (the horrors)!
Check and respond to general emails only once per day (and eventually, only twice per week).
Question:  What work are you doing that is leaving you exhausted but not helping you move forward?
Question #2:  What are your biggest time sucks?
Lesson #5:  Never, Ever Work With Someone You Don't Respect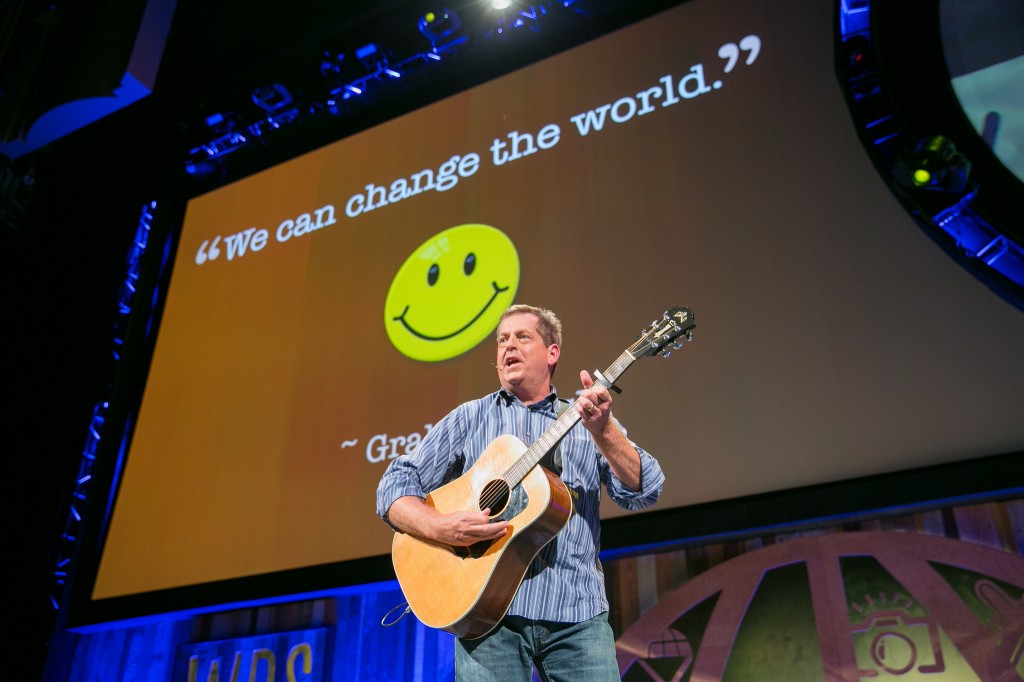 Besides being a fantastic guitar player, engaging speaker, and award winning author, John Jantsch is also a business consultant to small businesses all over the world.
He's so good at what he does, that people are knocking down his door to work with him.
But he's turned down some major contracts (and major money) not because he thought they'd be unsuccessful but because of the character of the people he'd be working with.
As Extra Pack of Peanuts continues to grow, I'm looking to launch into bigger and bigger projects.
Things that I have neither the desire nor the skills to take on myself.
Which naturally leads to working with others–a situation I'm not completely comfortable with yet.
After 2 years of doing everything myself, it's hard to start working with others.
I'm afraid that it will ruin relationships.
I'm afraid my ideas will get diluted.
I'm afraid of all the other things I can't even put into words.
Yet, my first real joint venture, The Paradise Pack, was an incredible success.
I never would have or could have done it alone.
It was the perfect partnership.
The reason:  I worked with the perfect partner.  Jason was someone I had known for awhile, someone I trusted implicitly, and someone whose work and drive I respected.
While I'm not naive enough to think that everything will always work as perfectly as this, I do think that picking the right partner is 90% of the battle.
With that in mind, I'm working on putting my misguided-but-still-present fear of working with others in the rearview mirror and launching some projects this year that can only be done with the help of someone else.
Action:
Launch one project (most likely the online community/social network) with a partner.
Pitch my idea for an app to at least one startup incubator or team of investors.
Have an employee or team of employees working at least 20 hours a week for EPoP.
Question:  What's one project you want to work on that would be better or more fun with a partner?
Question #2:  Who is one person you'd love to work together with on a project, and why?
Lesson #6:  Work Incredibly Hard to Maintain Relationships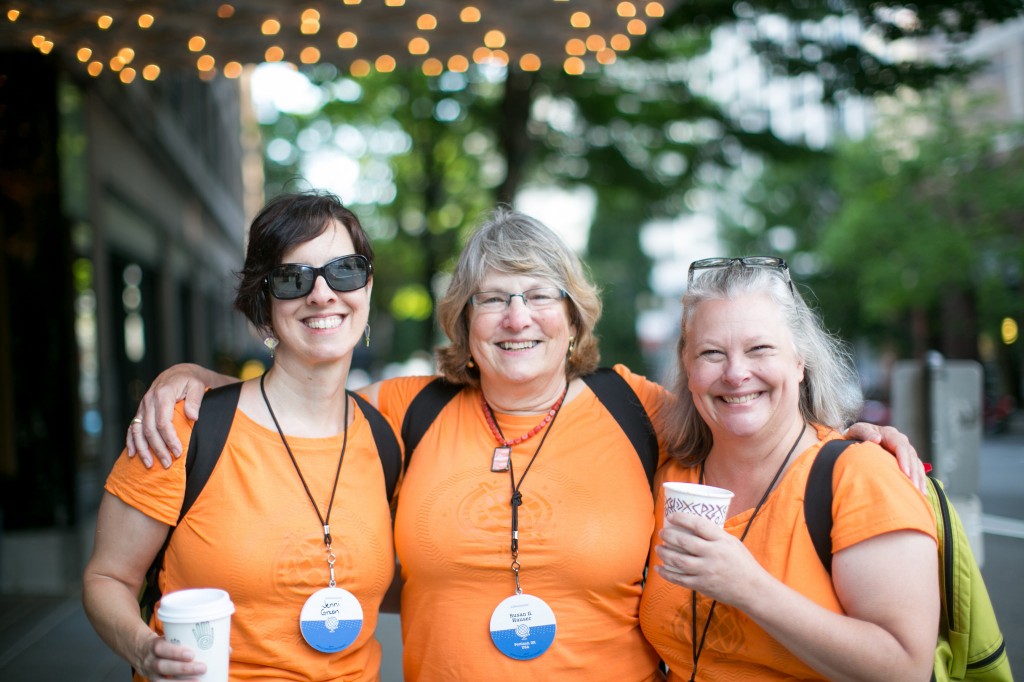 One of the best things about the World Domination Summit is the amazing people you meet.  Sometimes, it's people you know of beforehand and want to meet (like AJ Jacobs).
But many times, it's the random meetings you have with people, either at pre- and post parties or through simply sitting next to them during one of the sessions.
Everyone has a story to tell, a goal they want to conquer, and an open and earnest nature.  I have yet to meet a single person at WDS that I disliked or found disingenuous.
But the hard part comes after WDS, when everyone disperses and goes their separate ways: maintaining the relationships.
Last year, I met a ton of people, and did a fair job staying in touch.
But this year, after meeting even more people, it's even more important to actually prioritize maintaining relationships.
It seems strange, I know that I need to actually schedule out "staying in touch" so that I can continue to grow these relationships and that we can all help motivate and inspire each other.
And while mail is fine, but the further you can move up the ladder (email > phone > skype > in person) the better.
Action:
Email five friends on the first of every month for the next year, asking how I can help them accomplish a goal.
Get one accountability partner and schedule a weekly phone conversation.
Meet at least 10 WDS friends or readers in person throughout the year.
Question:  Who are 3 people you know that inspire and motivate you?  
Question #2: How are you going to continue to grow a relationship with them?
Final Word(s)
World Domination Summit is an absolutely amazing event put on by amazing people (thanks guys)!
It has the potential to change the direction of your life.
But without action, it is just a really cool, really invigorating hang out session for a few days.
If you're someone who attended, don't let your passion and energy dissolve now that you're home.  Make actionable steps toward the goals you set.
If you didn't attend, I'm hoping that this post can inspire you to do the same.
Because not being there doesn't mean you can't implement these awesome life lessons, same as being there doesn't ensure that you will.
So take action, friends, and if you want to be held accountable, answer the question "what's one thing you want to achieve by WDS 2015?" in the comments below.
And if you're reading this and attended WDS, come say hi either on Facebook or Twitter or through email (trav@extrapackofpeanuts.com).  I'd love to hear from you!
(photos courtesy of Chris Guillebeau and Armosa Studios)