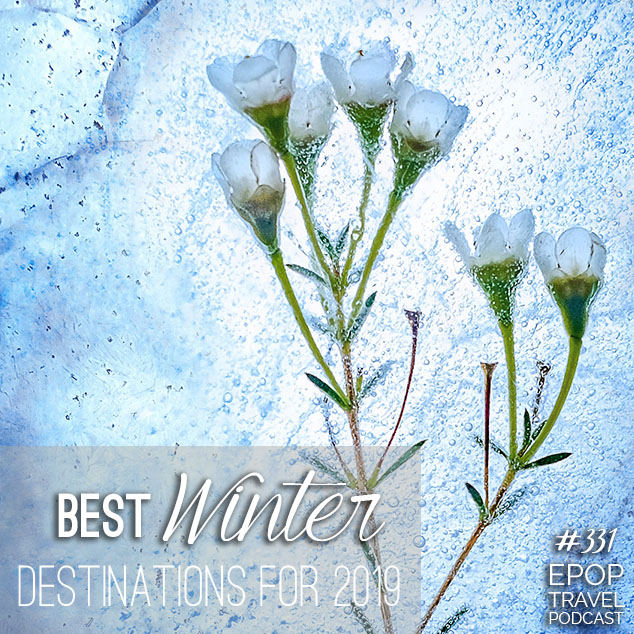 Heather has promised me that in January for my birthday I will either be surfing or skiing, so today we present our lists for top winter destinations so that we can work on choosing our destination!
6 weeks somewhere is the plan in early 2019, but we need your help to get there.
Have a listen, then let us know where YOU think we should go!
From the snowy peaks of Colorado to the sandy beaches of Sri Lanka, we've spanned the globe with today's picks!
Click here to download the episode directly.
Do you have connections for places to stay this winter? No? Then let us know where you would like to go this winter? Let us know @ExtraPackofPeanuts!
Check out the entire library of EPoP Travel Podcasts on iTunes.
Do you have travel questions for Trav about travel or travel hacking? Tweet us @packofpeanuts or Instagram with #askepop to @extrapackofpeanuts, or even on Facebook! Anywhere you can find us!
In This Episode
11:00 Honorable mentions
25:00 Letters from Hawaii
30:00 Trav is shocked
35:00 Can you guess Trav's #1
Want More?
Leave a Review!
iTunes reviews are one of THE most important factors for podcasts. If you enjoy the show please take a second to leave the show a review on iTunes!
Click this link: Leave a review on iTunes
Hit "View in iTunes" on the left-hand side under the picture.
Leave an honest review.
You're awesome!