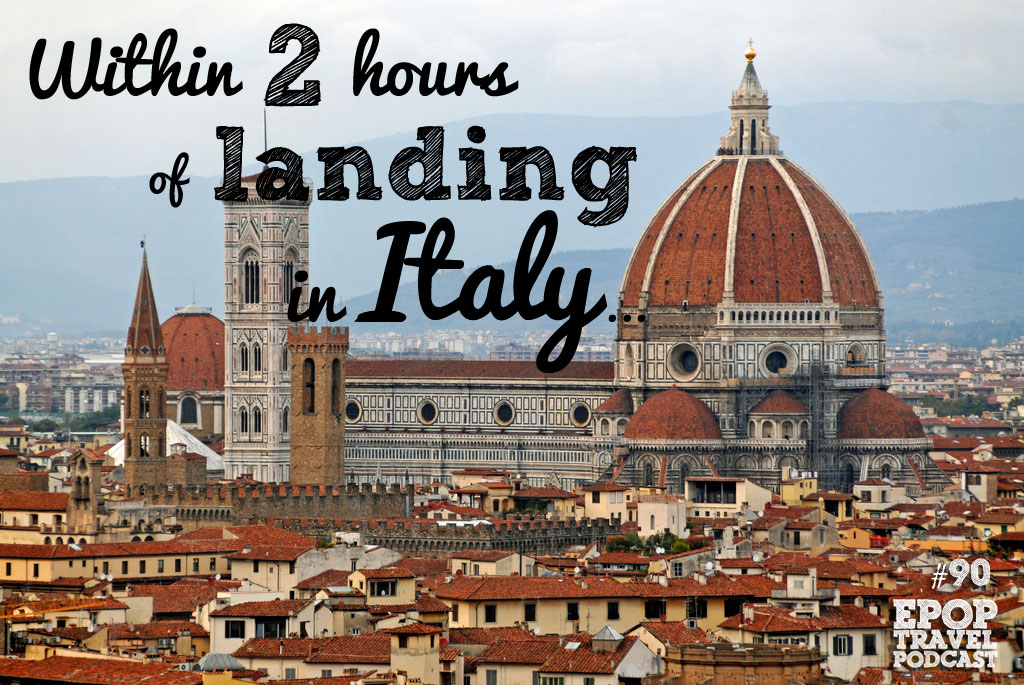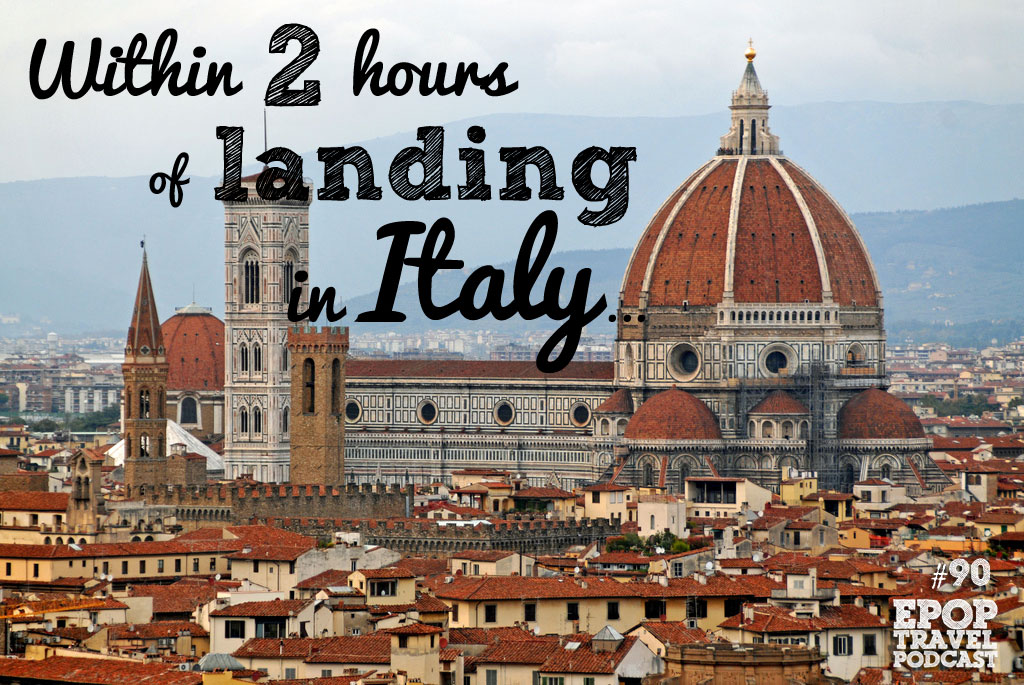 It's not "the more you travel, the better you get at it" it's the sloppier you get!
Jason's infamous words when we told him of our recent slew of travel mishaps.
And boy was he right.
Within 2 hours of landing in Italy, if it could go wrong, it did. And the worst part was, most of it could have been avoided!
Today Heather joins me while we recount our experience of our first hours in Italy, and hopefully remind everyone, and especially ourselves, that no one is exempt from "silly" travel mistakes.
But something good comes out of every experience, and what would travel be without some ridiculous mishaps?
Right-click to download this episode directly
Check out the entire library of EPoP Travel Podcasts on iTunes
In This Episode:
Tales of motion sickness
Rental car woes
International Drivers Licenses.
Disappearing iPhones.
Naptime in a Fiat Panda.
Expensive cars with crazy license plates.
Sometimes good comes out of every experience.
and much more!
Links Discussed in This Episode:
I Need Your Help
Help us get the word out about the podcast, travel mishaps and all! Click "Tweet This" below.
Not even us "pros" are exempt from travel mishaps. Within 2 hours of landing in Italy, if it could go wrong, it did. → http://bit.ly/1vBSMTi
Help Us Catch Tim Ferriss on iTunes!
We just hit our original goal of 100 reviews on iTunes, which means we are the top-rated travel podcast (and which means I'm giving out $100)!
Now, we're gunning to catch Tim Ferris's new podcast and I have a surprise in store if we do. Help out and leave a review on iTunes:
Click this link: Leave a review on iTunes
Hit "View in iTunes" on the left-hand side under the picture.
Leave an honest review.
You're awesome!
Photo provided courtesey of from Flickr Creative Commons