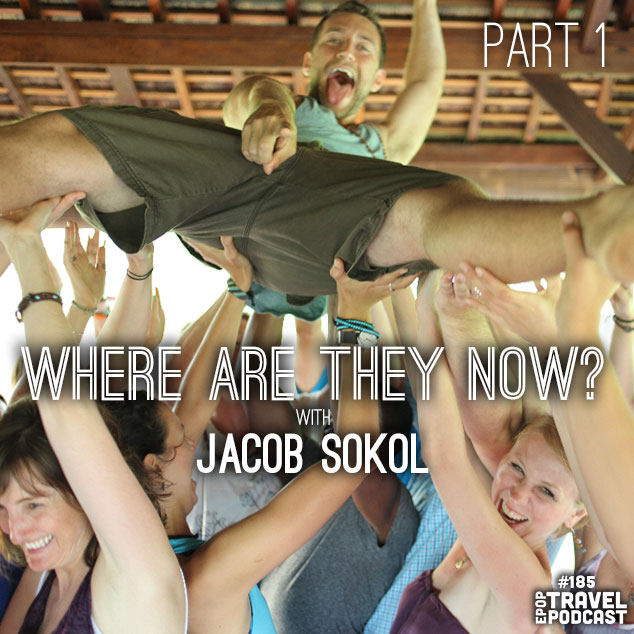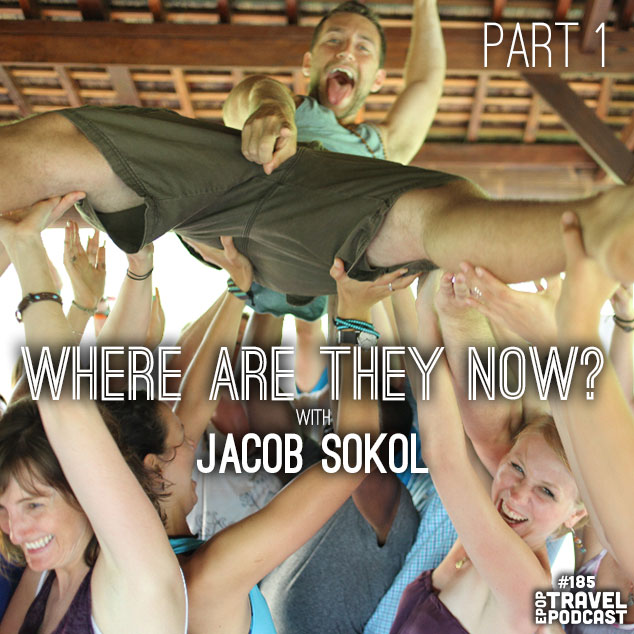 A year ago we had on Jacob Sokol of Sensophy.com on the podcast to talk about the transformative power of travel.
So, whatever happened to that dude?
Enter, the "Where are they now?" series!
Jacob is BACK and man do we have a lot to talk about! Seems like a year isn't that long, but Jacob has been up to quite a lot.
We chat about quite a lot in this episode, including the reason I wear V-neck shirts (who cares that I'm 8 years late to the trend?), the power of mentors, how to make sustainable change from our ah-ha moments, and why you should never make decisions when you're in a bad mood.
Jacob has been a friend and mentor to me for many years, and having him on always leads to some of my own discoveries as well! I have quite a one in Part 2 of this interview!
Come back on Thursday to hear more about how to grow from your experiences, fixed vs. growth mindsets, showing up authentically, and how both Jacob and I are creating home bases for our businesses and evolving our location independent lifestyles.
This is Part 1 of a 2 part interview. Check back on Thursday for Part 2!
Click here to download this episode directly
Today's episode has been sponsored by our friends at Tortuga Backpacks!
Check out the entire library of EPoP Travel Podcasts on iTunes
In This Episode:
and much more!
Today's Links
Want More?
Leave a Review!
iTunes reviews are one of THE most important factors for podcasts. If you enjoy the show please take a second to leave the show a review on iTunes!