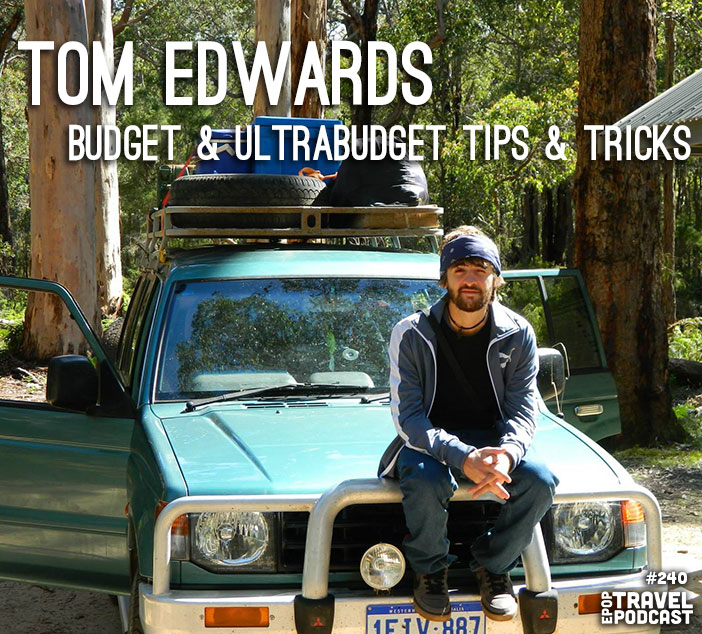 We talk a lot here at Extra Pack of Peanuts on traveling more while spending less.
Today's guess spent less to travel. A lot less.
Tom Edwards, author of Two Bucks to Timbuktu & Planes, Trains, and Broken Strings joins me to talk tips and tricks for ultra-budget travel and finding work while you're on the road.
Tom's done it all, hopped trains (been fined on said trains), slept under bridges (with and emu), hitchhiked, couchsurfed, and busked the streets for cash. He's had more than a few adventures and today he shares those adventures with us!
You don't need money to travel the world, you just need to be creative!
Right click to download this episode directly
Today's episode has been sponsored by our friends at Tortuga Backpacks!
Check out the entire library of EPoP Travel Podcasts on iTunes
In This Episode
Links
Want More?
Leave a Review!
iTunes reviews are one of THE most important factors for podcasts. If you enjoy the show please take a second to leave the show a review on iTunes!