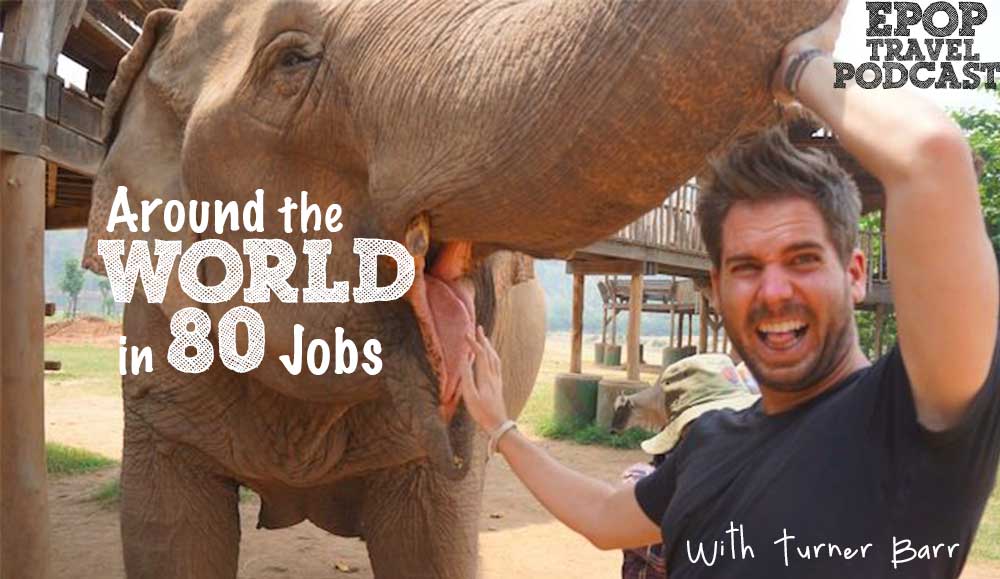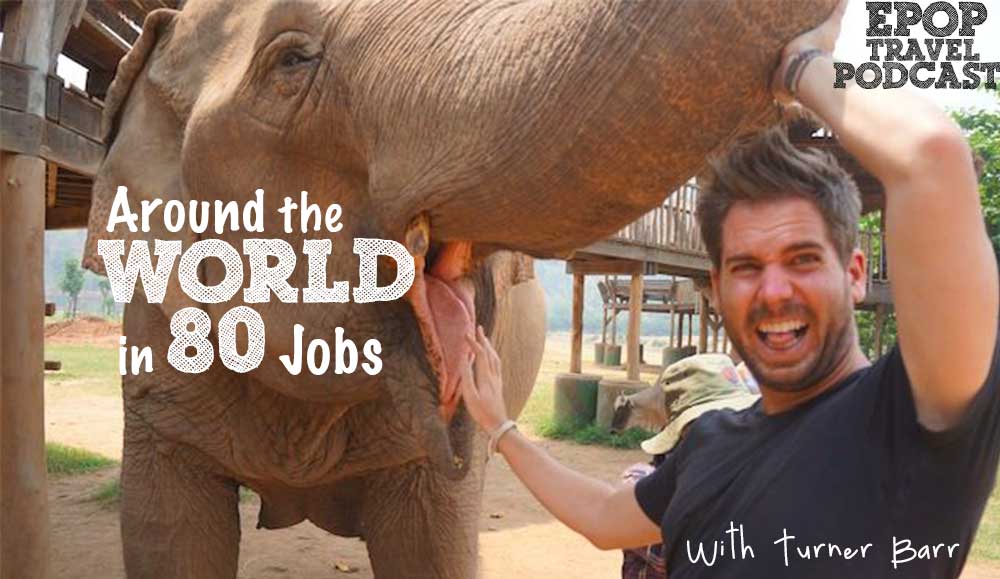 Ever wonder what it'd be like to dress up in a 30 pound half yeti/half Chewbacca-like suit and run around in a blizzard with the sole goal of scaring little children?
Or lean out of a tuk-tuk, GoPro in hand, trying not to get decapitated in Bangkok's crazy streets while getting the perfect shot for a reality tv show?
Now, you don't have to wonder, because Turner Barr, the man behind Around the World in 80 Jobs, has done it.
And his website is all about showing you what it's like to have some of the world's craziest jobs and also helping you figure out how to find interesting jobs (or even just normal ones) all around the world.
Turner will go into detail about how he is able to score these wild positions, discuss the key things that people can do to get jobs abroad and talk about some of his favorite tricks for saving money while traveling.
And of course, he'll also regale us with a story or two of some of his favorite experiences (more Gluhwein, anyone?).
This is a podcast you won't want to miss!
Right-click to download this episode directly
Check out the entire library of EPoP Travel Podcasts on iTunes (and leave a rating)!
Win $100!
I'm giving away $100 once we hit 100 ratings on iTunes.  Come on people, let's do this…the money is burning a hole in my pocket!
Leave a Rating for the Podcast, Win $100! (now fixed so it works).
In This Episode:
The one job Turner has been the only foreigner to ever do.
The 3 things to figure out before looking for a job.
The quickest, best way for someone to get a job abroad.
What being an "expert" really means.
How to add value, and how that leads to jobs.
The unglamorous side to living abroad, and how to solve it.
3 great locations for setting up a home base.
And much more!
Links Discussed in This Episode:
I Need Your Help
Turner is doing some awesome stuff and it's great he is so open and honest about what it takes to get jobs abroad.  Show him some love by clicking "Tweet This" below:
@80worldjobs Thanks for the epic stories and awesome tips on getting cool jobs around the world on the EPoP #podcast w/@PackofPeanuts.