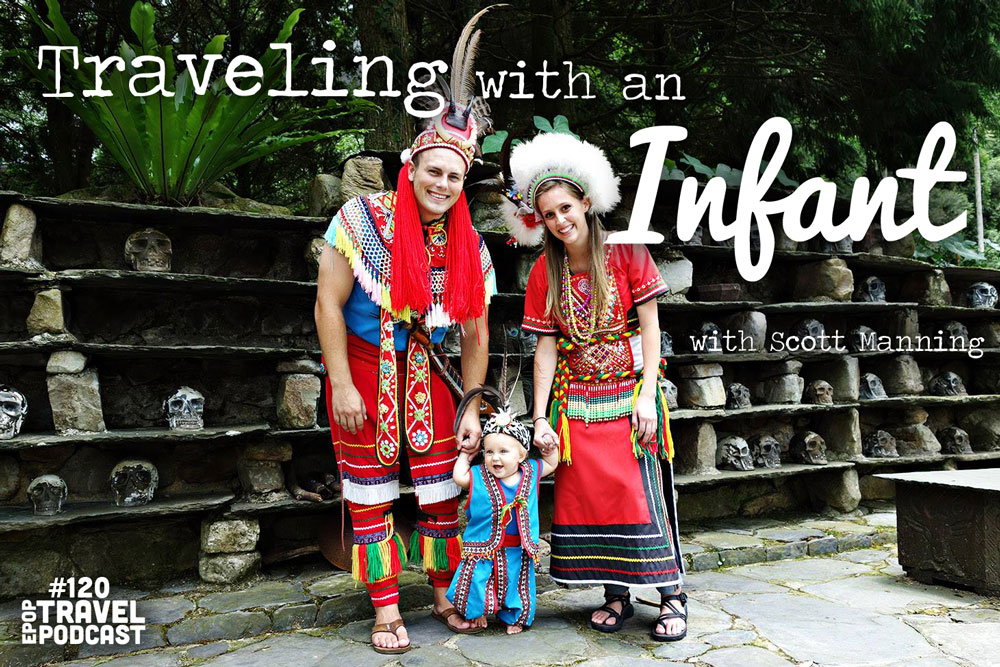 The plan: 12 countries in 12 months.
Scott Manning and his wife had been planning this trip for quite some time when they found out they were pregnant.
They went anyway.
The new plan: 12 countries in 12 months, with a baby.
Today Scott joins me to talk about some of the changes they made to their trip once they'd had Carter, the ups & downs of traveling with a baby, and how to establish a routine on the road.
We also chat about packing only in carry-on's when you have an infant (see! It can be done!) and how they've dealt with criticisms of their choices so far.
Have you ever traveled with a baby? What are some of your best tips?
This is part one of a two-part interview with Scott Manning on traveling the world for a year with his wife and infant son. Click here to listen to part two!
Click here to download this episode directly
Check out the entire library of EPoP Travel Podcasts on iTunes
In This Episode:
The decision to travel around the world.
Where does pregnancy fit in?
Planning a trip with an infant in mind.
2 people + 1 infant in all carry-on luggage.
Cheaper to travel with an infant? Or stay at home?
The biggest obstacles so far.
Flying with a 7-month-old.
Establishing routine on the road.
The criticisms.
and much more!
 Links Discussed in This Episode:
Win a $50 Amazon Giftcard!
The last survey went SO well, that we're doing it again!
Click Here to fill out our survey (it only takes 5 minutes, we promise!) and get entered to win a 50 dollar Amazon Giftcard! The survey will close at the end of November.
We'll randomly select one person who answers our survey to win!
Leave a Review!
iTunes reviews are one of THE most important factors for podcasts. If you enjoy the show please take a second to leave the show a review on iTunes!
Click this link: Leave a review on iTunes
Hit "View in iTunes" on the left-hand side under the picture.
Leave an honest review.
You're awesome!