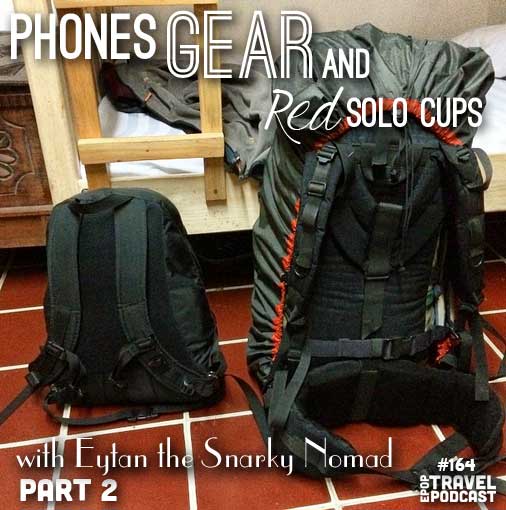 Eytan is back and today's order of business?
Travel Gear.

From phones and cameras to backpacks and shoes, Eytan has a minimalist solution for everything.
He'll share with us why he doesn't bring any camera other than his phone, some of his favorite brands of clothing, and best of all his packing list for a 25-liter bag. That's tiny, even by my standards!
This is Part 2 of a 2 part Podcast. To listen to the first part, click here! You'll learn how Eytan got into the travel lifestyle, how he balances travel & work, and the best way to use your phone while traveling.
Click here to download this episode directly
Check out the entire library of EPoP Travel Podcasts on iTunes
In This Episode:
and much more!
Links from this Episode
You Should Also Listen To
Leave a Review!
iTunes reviews are one of THE most important factors for podcasts. If you enjoy the show please take a second to leave the show a review on iTunes!