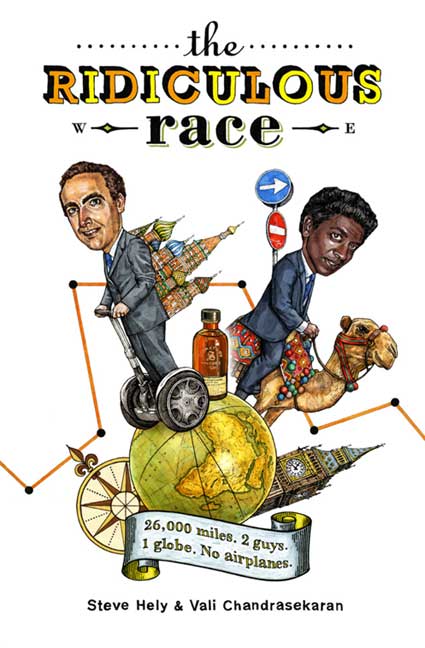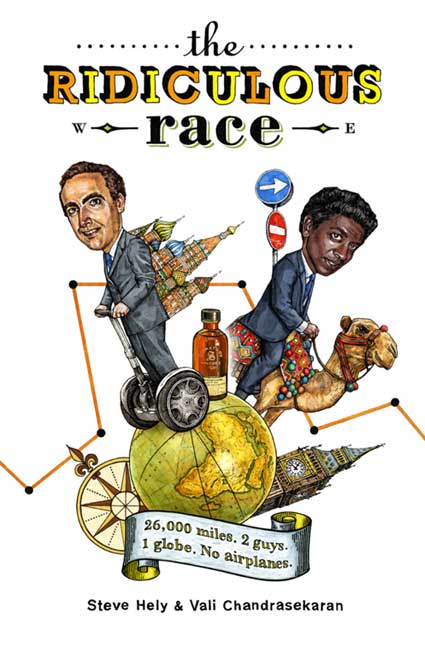 By their own admission, Steve Hely and Vali Chandrasekaran were goofy and immature 25-year-olds.
And so like most goofy and immature 25-year-olds, they would come up with crazy ideas while drinking beer in an apartment complex hot tub.
Unlike most goofy and immature 25-year-olds, however, they eventually acted upon one of their crazy ideas.
And thus, The Ridiculous Race was born!
Today, they join me to discuss not only the "rules" of The Ridiculous Race but also the incredible way that they were able to score a book deal from a major publisher before The Race ever started.
Being comedy writers for some of the biggest shows on television (including Modern Family), Steve and Vali not only have a wealth of funny travel stories but are just downright funny.
Click here to download this episode directly
Check out the entire library of EPoP Travel Podcasts on iTunes
In This Episode:
The "rules" of The Ridiculous Race.
Which person cheated right off the bat, and why.
Where to buy a jetpack.
An incredible way to score a book deal (or do anything else that's "impossible").
Who should travel to India…and who should travel to Hawaii
How they decided on the eventual prize.
and much more!
Links Discussed in This Episode:
Win a $50 Amazon Giftcard!
The last survey went SO well, that we're doing it again!
Click Here to fill out our survey (it only takes 5 minutes, we promise!) and get entered to win a 50 dollar Amazon Giftcard!
We'll randomly select one person who answers our survey to win!
Leave a Review!
iTunes reviews are one of THE most important factors for podcasts. If you enjoy the show please take a second to leave the show a review on iTunes!
Click this link: Leave a review on iTunes
Hit "View in iTunes" on the left-hand side under the picture.
Leave an honest review.
You're awesome!