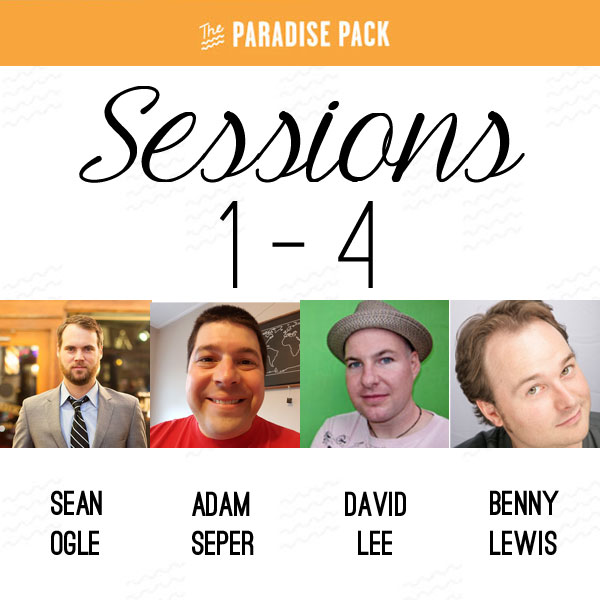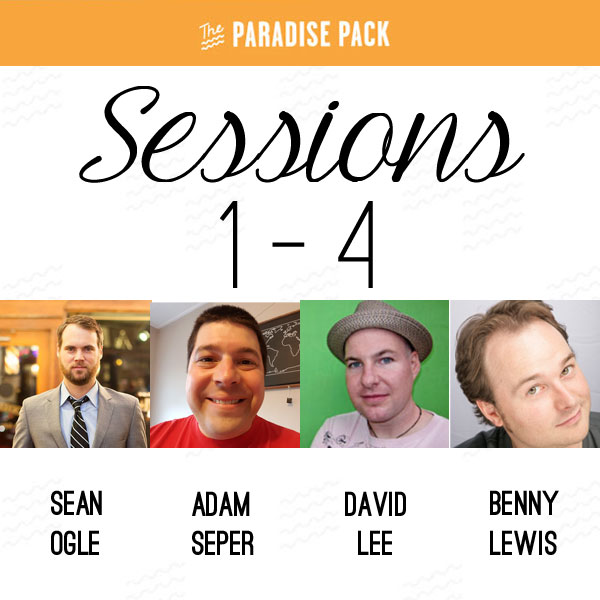 The Paradise Pack is going strong this week and in celebration of our bundle, we did something awesome.
We interviewed 11 experts on fields like travel, location independence, and lifestyle entrepreneurship in 6 hours!
It was so awesome, in fact, that we decided we just had to share it with everyone who couldn't make it live.
And so you have The Paradise Pack Sessions!
Over the next 3 days, we'll be releasing all 11 interviews here on the podcast. I hope you enjoy!
Today's sessions include:
Sean Ogle from Location 180
Adam Seper from Bootsnall
Dave Lee from Travel Blog Success
and Benny Lewis from Fluent in 3 Months!

To download the episodes just click on the one you'd like to listen to! These will also be available via stitcher and iTunes as usual!
Check back tomorrow for 4 more awesome interviews!
If you want to get the Paradise Pack before it's gone, make sure to check it out here! After 11:59 P.M. PST on June 7th, it'll be gone! Forever!