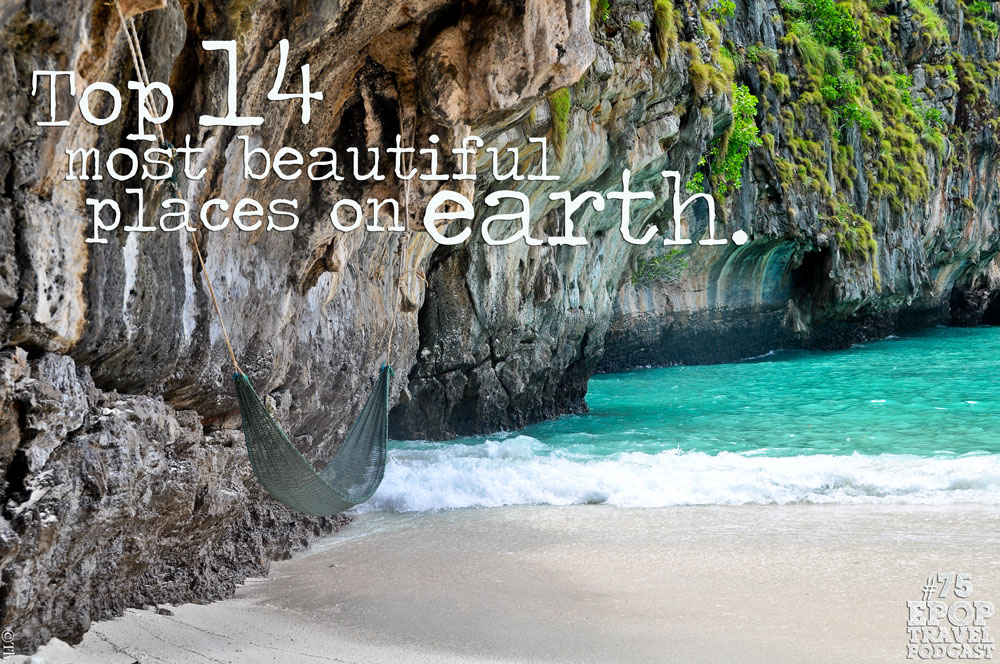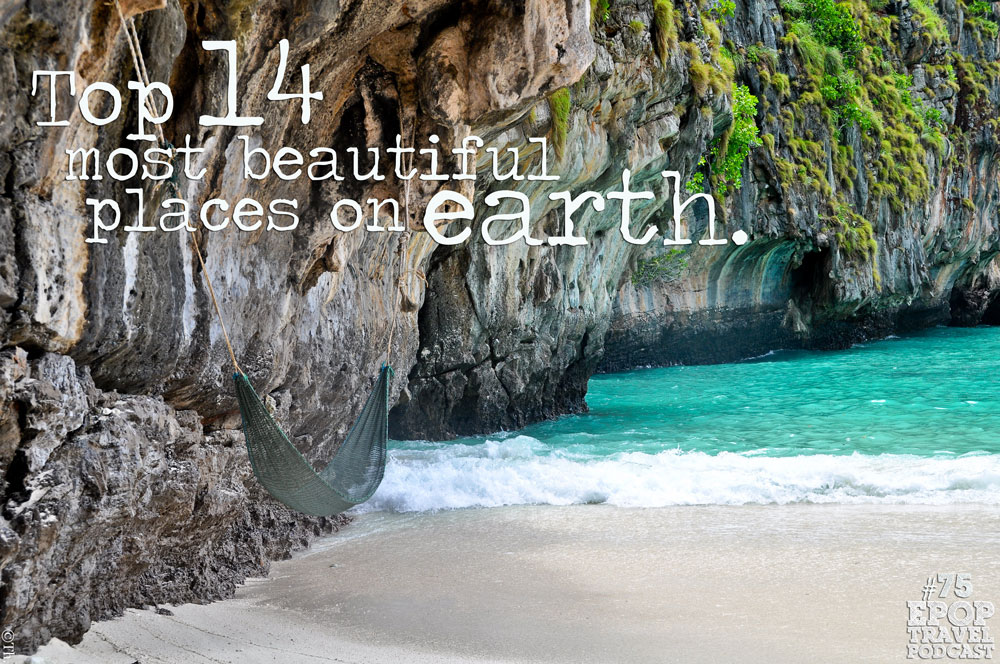 Embrace the wanderlust.
Today Jason joins me once again to discuss some of the most beautiful places on earth. Or perhaps to break the rules and throw in honorable mentions left and right. One of these days I'll make him stick to the rulebook.
From places you can't even pronounce (don't worry, we can't either) to locations that might be just a drive away we travel the world with our choices. And after this episode, you'll be yearning to travel too.
Where are some of the most beautiful places you've been? Do you agree with some of our choices? Let us know in the comments!
Right-click to download this episode directly
Check out the entire library of EPoP Travel Podcasts on iTunes
In This Episode:
A TON of honorable mentions.
Hiking the Italian Coast
Camping in Hawaii
Amazing Roadtrips
Michelangelo's David
Unpronounceable locations
Jason breaks the rules (again)
and much more!
Things we talked about in this episode:
Links:
I Need Your Help
Help us find some of the most beautiful spots on earth by clicking "Tweet This" below!
@PackofPeanuts & @ZerotoTravel discuss the 14 most beautiful #travel destinations. Time for some #wanderlust → http://bit.ly/1vqpHJh
Help Us Catch Tim Ferriss on iTunes!
We just hit our original goal of 100 reviews on iTunes, which means we are the top-rated travel podcast (and which means I'm giving out $100)!
Now, we're gunning to catch Tim Ferris's new podcast and I have a surprise in store if we do. Help out and leave a review on iTunes:
Click this link: Leave a review on iTunes
Hit "View in iTunes" on the left-hand side under the picture.
Leave an honest review.
You're awesome!