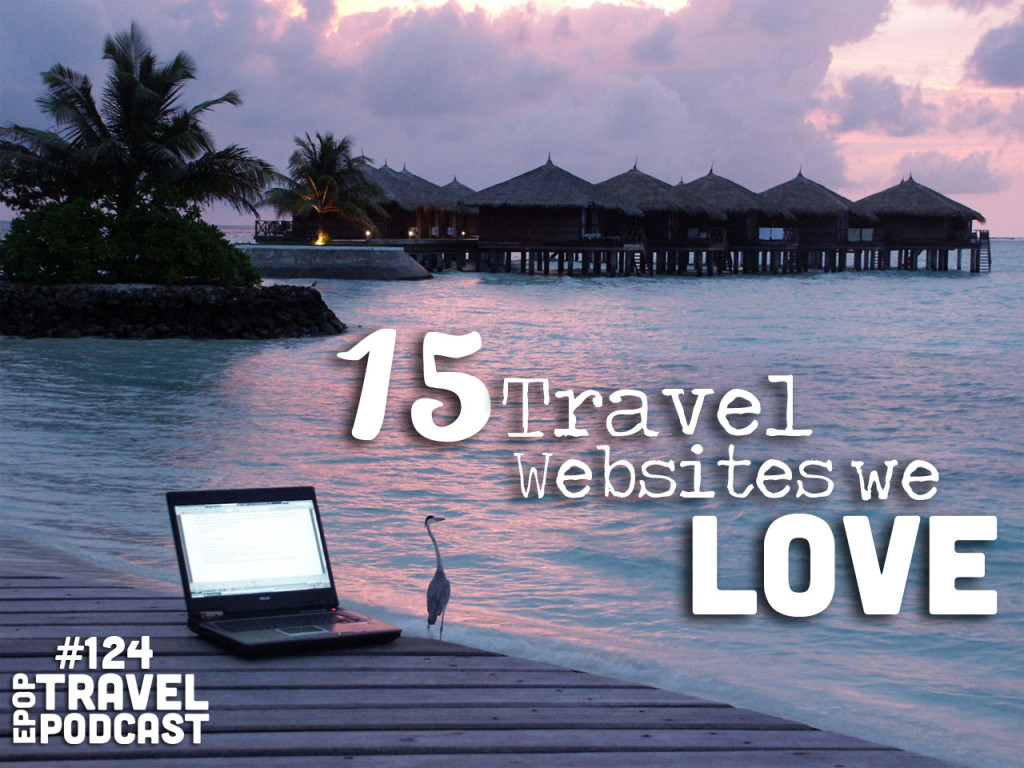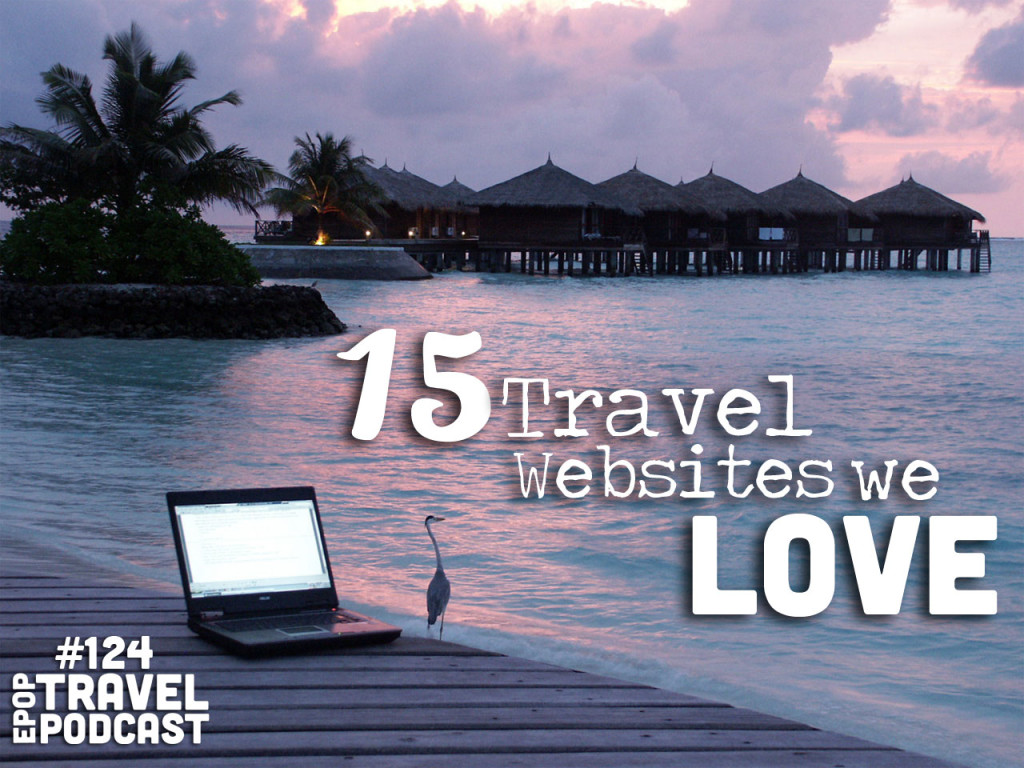 Today Heather and I list the top 15 websites that we LOVE to use to plan our travels. If we're paying for plane tickets (yes, it happens) we know where to go.
Train tickets? Check.
We've even got a ton of sites for accommodations and a great one to help budget your travels.
And of course, you need to know what to do when you get there!

If we use it, we've linked it and there are some great resources here to help you plan your trip from the moment the idea pops into your head to the moment you return home, exhausted, but thankful for the entire experience.
What are some of your favorite travel sites? Let us know in the comments below!
Click here to download this episode directly
Check out the entire library of EPoP Travel Podcasts on iTunes
In This Episode:
The best way to find plane tickets that you'll actually pay for.
Alternative methods to get between one city and another.
The best sites to find accommodations anywhere in the world.
What to do when you get to South East Asia.
How much is that going to cost?
The frequent flyer concepts that are even more advanced!
And our favorite site of all!
and much more!
 The Top 15 Sites Discussed in This Episode:
* These links are affiliate links. We will receive a small commission if you book after clicking this link.
 Links Discussed in This Episode:
Leave a Review!
iTunes reviews are one of THE most important factors for podcasts. If you enjoy the show please take a second to leave the show a review on iTunes!
Click this link: Leave a review on iTunes
Hit "View in iTunes" on the left-hand side under the picture.
Leave an honest review.
You're awesome!
Photo Courtesy of Flickr Creative Commons.