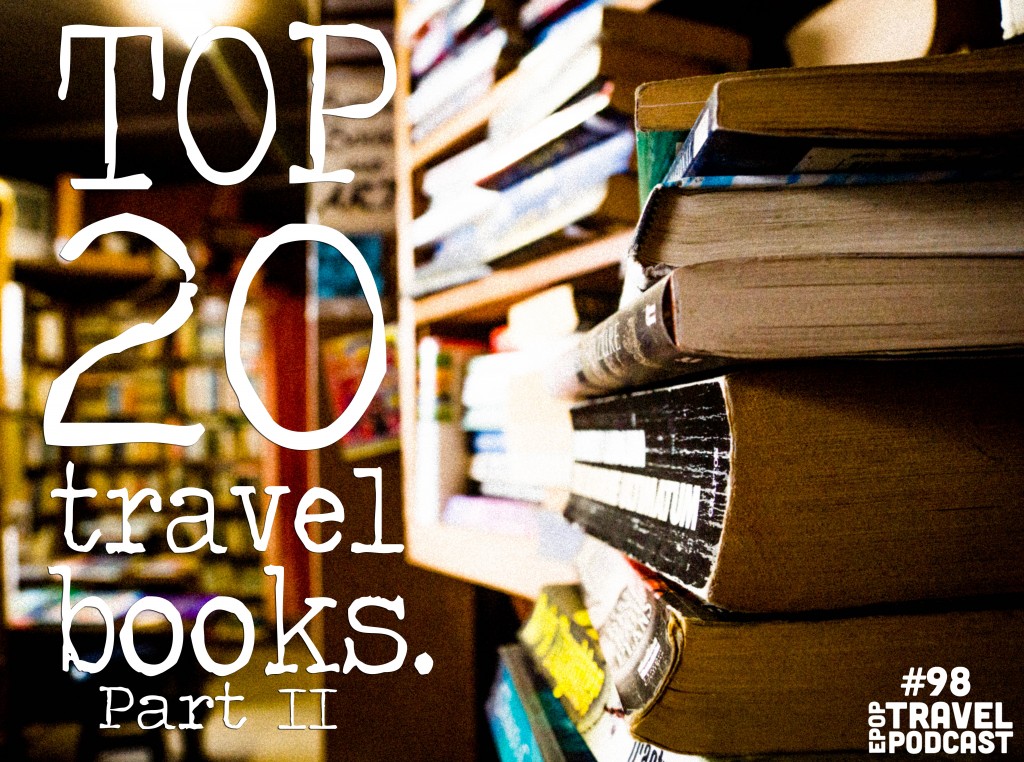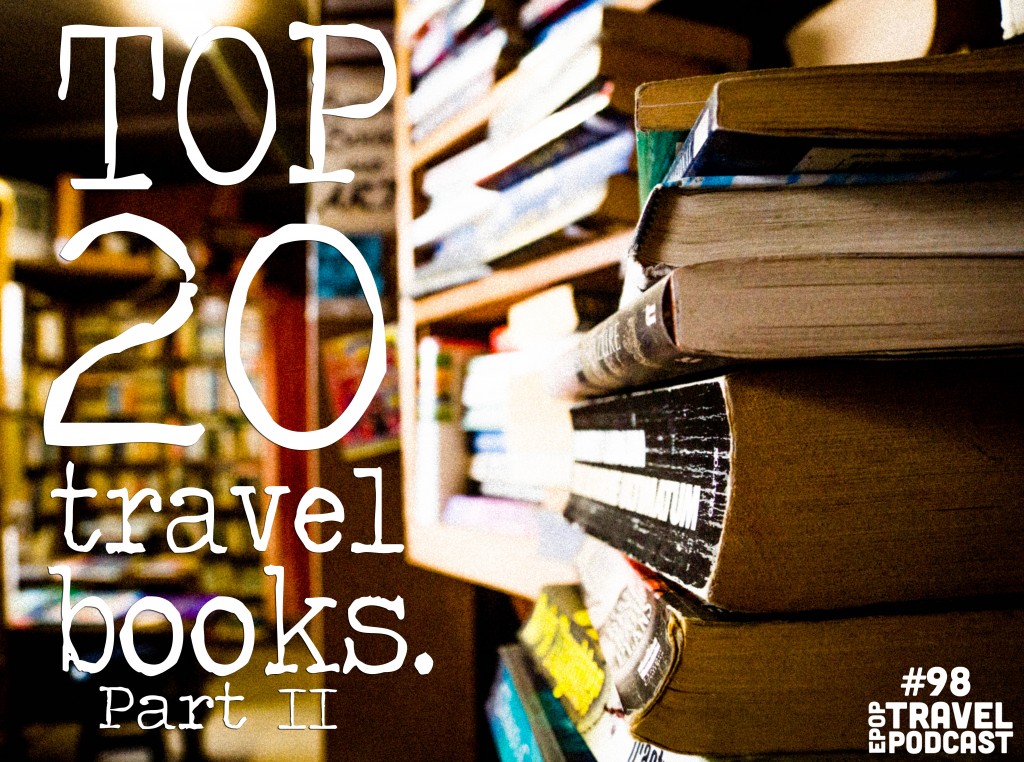 Yesterday we ignited your wanderlust with a list of books about travel in which you're bound to find something you'll enjoy.
Today we fan the flames higher.
Nick returns for the epic Part II where we go through books 1-8 on our list and, of course, more honorable mentions (like you expected anything else).
With over 40 books mentioned between Part I and Part II there's a ton of reading to be done!
Even Nick & I have a huge list of books to read now, apparently, we need to do this more often.
Do you have a favorite book about travel that we didn't mention? We didn't know about it! Leave a comment below and let us know, so that next time we won't make the same mistake!
Right-click to download this episode directly
Check out the entire library of EPoP Travel Podcasts on iTunes
Top Picks
Honorable Mentions
Podcasts with the Authors
I Need Your Help
We listed over 40 novels in these couple of episodes, but we know there are a lot more. Help us find new stuff to read by clicking "Tweet This" below:
With over 40 novels on the top #travel #books, we still need more! What are your favorite #travel novels? → http://bit.ly/1tf6Npl
Help Us Catch Tim Ferriss on iTunes!
We're gunning to catch Tim Ferris's new podcast and I have a surprise in store if we do. Help out and leave a review on iTunes: