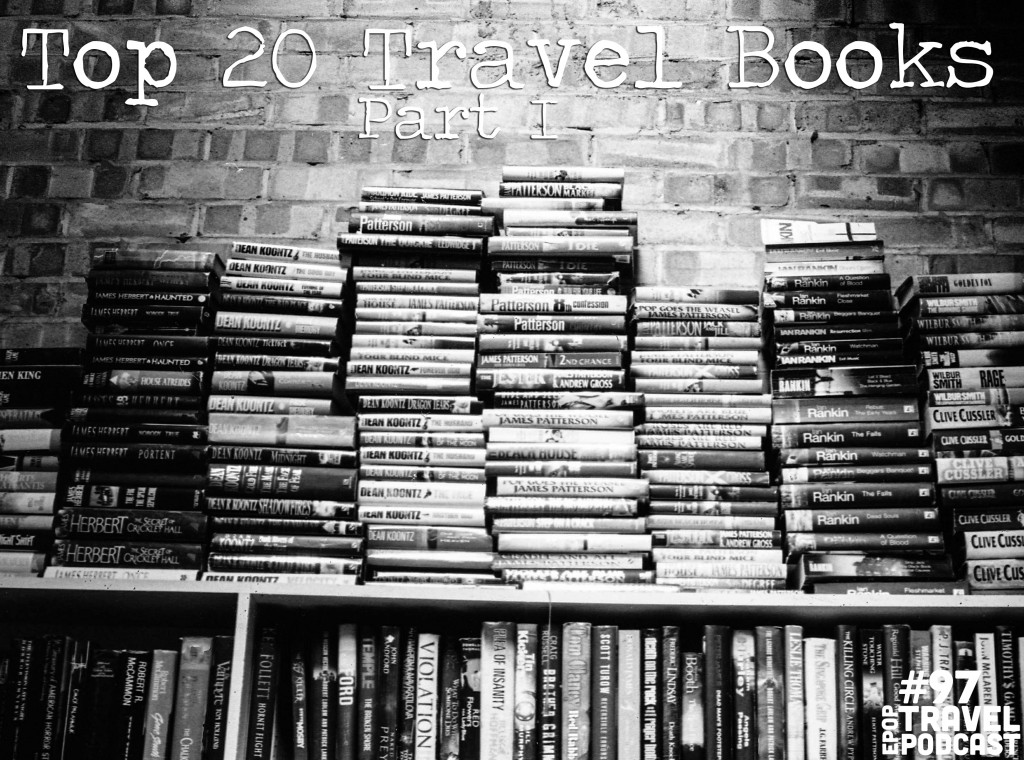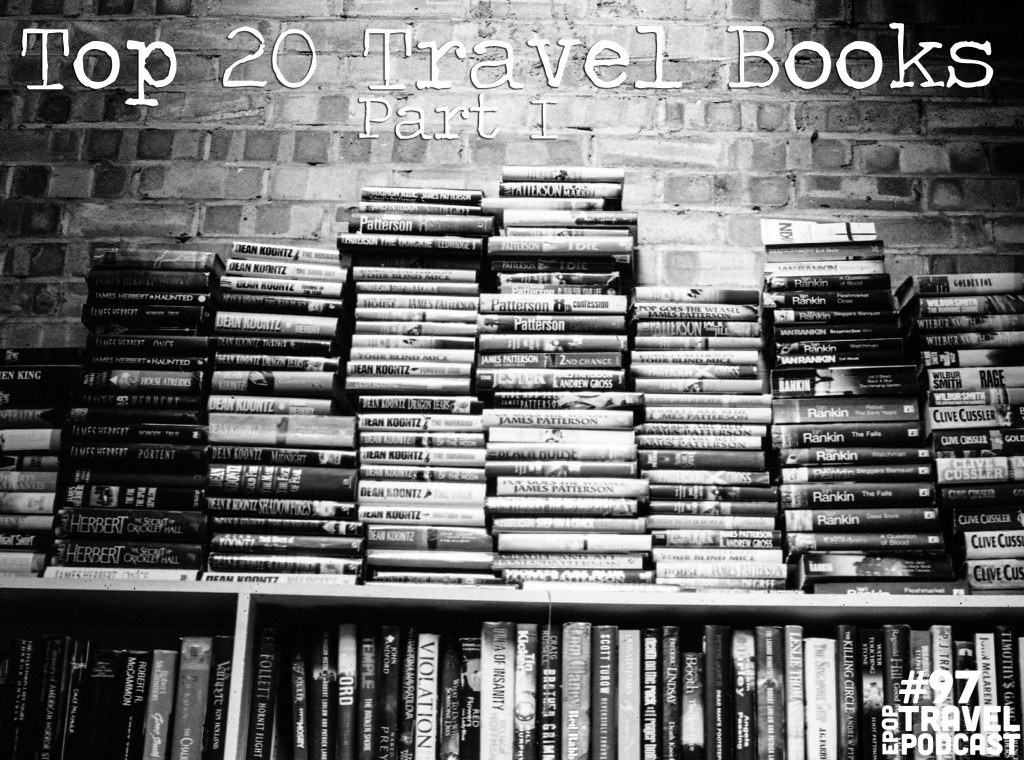 For those of us with a serious case of wanderlust (or those of us who want one) there's only one solution.
Reading about travel.
Or is that the problem?
Today I bring back Nick, a good buddy of mine who shares my love of reading about travel. We each listed out our top 10 books about travel for a master top 20 lists sure to increase the size of your bookshelf.
In fact, we listed SO many books in our honorable mentions (quite by accident, you know how it is) and decided to split this up into two episodes. Today's podcast will be the honorable mentions and books 10-8 on each of our lists.
Make sure to check back tomorrow for the rest of our list! And probably some more honorable mentions…
Have you read any of the books we mentioned today? Leave a comment below with your thoughts!
Right-click to download this episode directly
Check out the entire library of EPoP Travel Podcasts on iTunes
Top Picks
Honorable Mentions
Other Links
My Life as a U.S. Diplomat with Nick Hersh (EpoP 83)
I Need Your Help
Help us spread the word and get more people reading about travel! I never knew the genre was so large until Nick turned me on to it years ago, let's not leave others in the dark. Click "Tweet This" below to share!
Do you love to #read about #travel? Spark the #wanderlust with a book off @PackofPeanuts giant list of travel books! → http://bit.ly/1wDBkfA
Help Us Catch Tim Ferriss on iTunes!
We're gunning to catch Tim Ferris's new podcast and I have a surprise in store if we do. Help out and leave a review on iTunes:
Click this link: Leave a review on iTunes
Hit "View in iTunes" on the left-hand side under the picture.
Leave an honest review.
You're awesome!