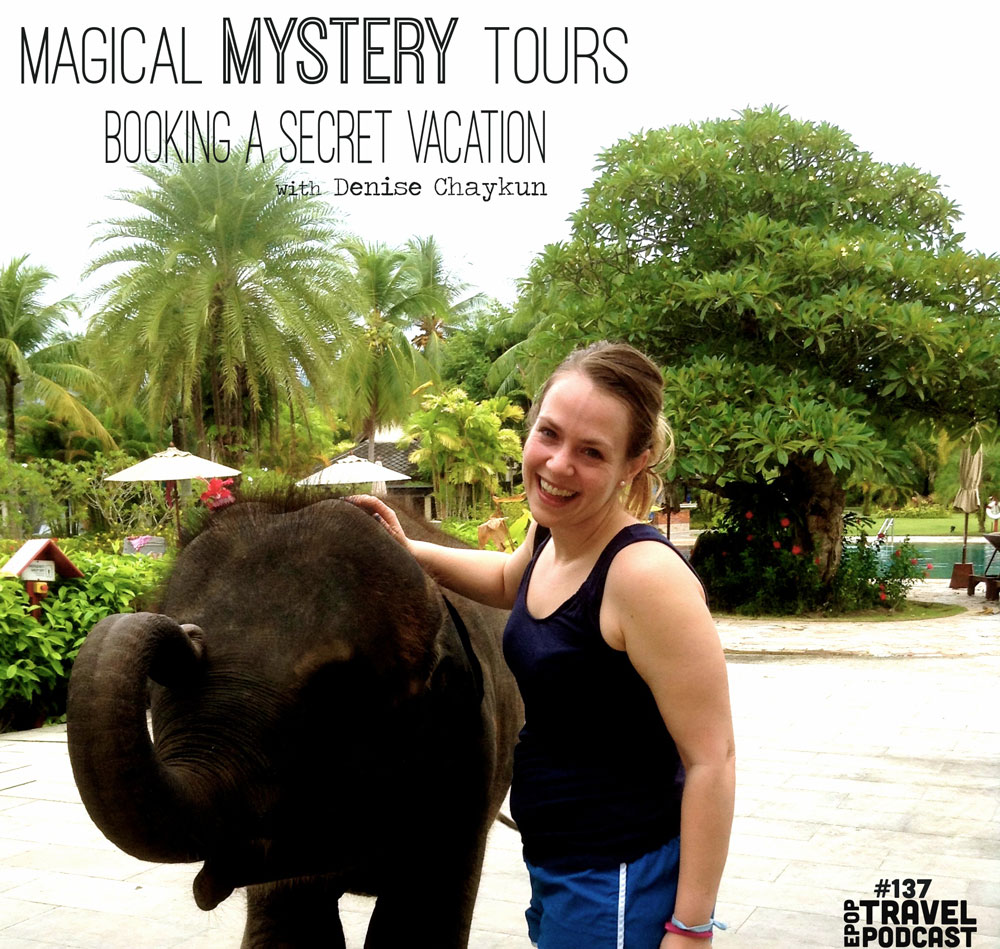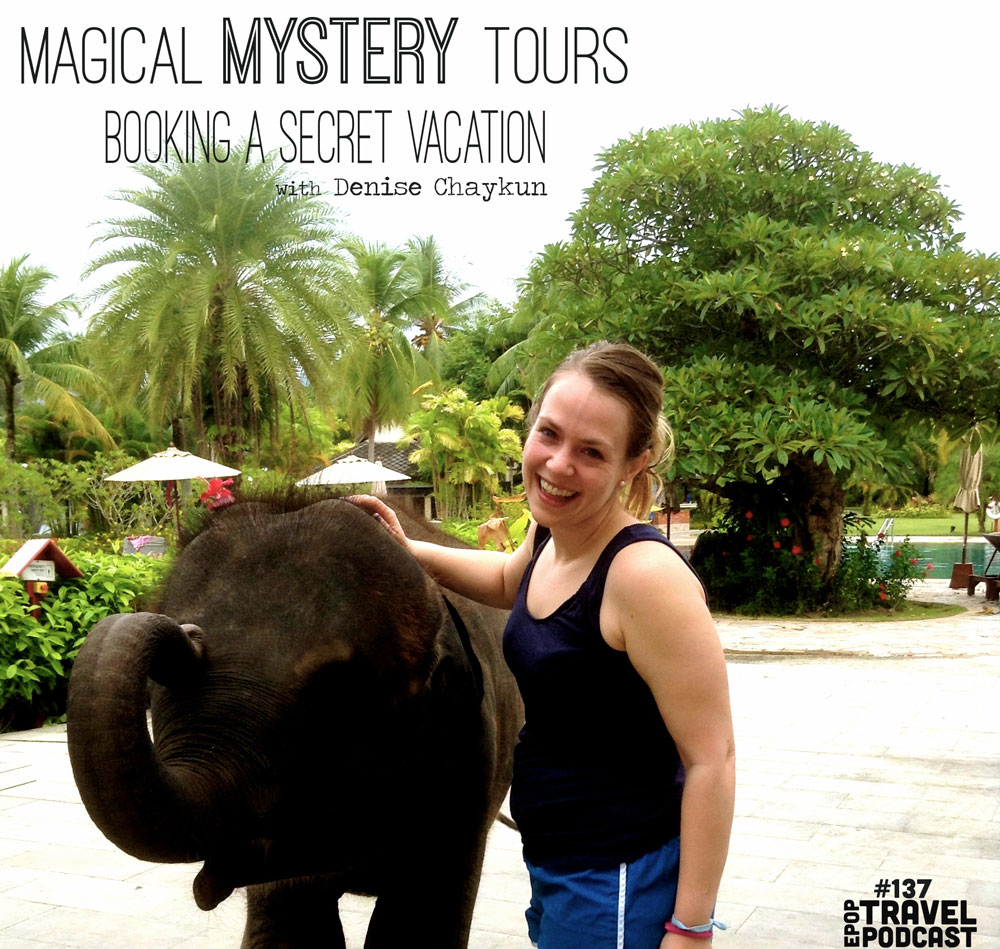 Ever wanted to go on vacation, but didn't want to spend hours and hours making the decision and planning all the details?
Well, now you don't have to.
Magical Mystery Tours will provide you with your location, your flight, your transportation, and even your activities if you wish! All you do is fill out a survey, and they'll handle the rest.
You'll be completely in the dark until you arrive at the airport to board your flight.
Today one of the founders of Magical Mystery Tours, Denise Chaykun, joins me to talk about how she got into travel, how she started planning mystery tours for her friends, and what exactly one can expect when they book a surprise trip somewhere in the world.
What are your thoughts on showing up at the airport with no knowledge of your destination? Could you handle the suspense?
Click here to download this episode directly
Check out the entire library of EPoP Travel Podcasts on iTunes
In This Episode:
3:20 What is a mystery tour?
6:40 How did you get into that?
8:20 When did it go large scale?
13:30 What range of budgets do you take on?
16:52 The personality of a mystery traveler.
20:00 The magical mystery process.
31:00 When did Denise start to travel.
38:25 The travel planners & travel mishaps
and much more!
Links from today's episode
Leave a Review!
iTunes reviews are one of THE most important factors for podcasts. If you enjoy the show please take a second to leave the show a review on iTunes!
Click this link: Leave a review on iTunes
Hit "View in iTunes" on the left-hand side under the picture.
Leave an honest review.
You're awesome!