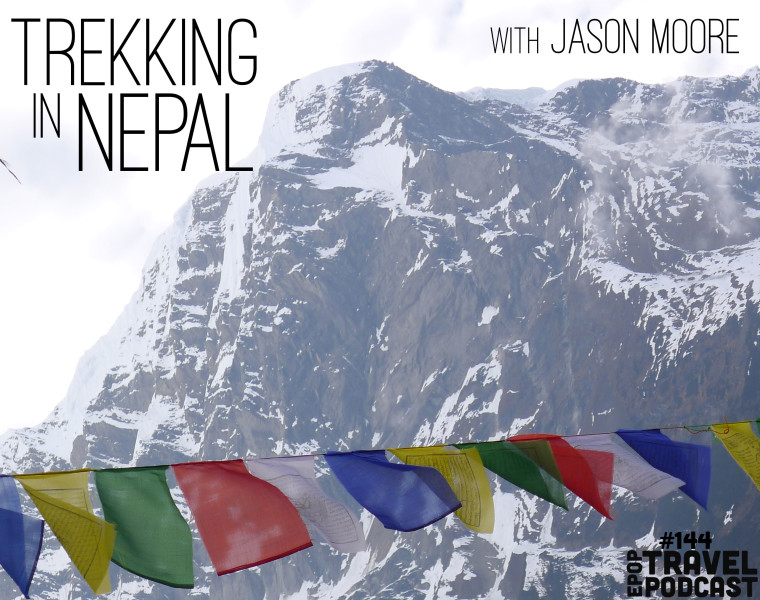 Nepal.
Just the name conjures up images of majestic mountains, incredible landscapes, and some of the world's most enchanting natural beauty.
For many people, trekking in Nepal is a lifelong dream.
It certainly was for Jason, and last December, he was able to achieve it by hiking through the Himalayas for an entire month.
Today, he joins us to give a complete recap of what the experience was like (hint: amazing) and also provide everything you could ever want to know about the logistics of planning and pulling off a similar trip.
Everything from what route to take, whether you should hire a guide, and even where you should buy piyush (and what exactly it is).
Click here to download this episode directly
Check out the entire library of EPoP Travel Podcasts on iTunes
In This Episode:
10:45 THE guide to hire if you're trekking Nepal.
12:30 The 3 main trekking routes in Nepal (and how to choose).
20:00 How fit you should be before trekking?
27:45 Should you get a guide and porter?
34:00 Why you SHOULDN'T do camping treks.
40:00 Breaking down the day to day costs of trekking in Nepal.
44:30 How Jason could have saved an extra $300-500.
46:30 What you should pack for your Nepal trek.
53:30 What life on the trail is like.
and much more!
Want to Hire Jason's Guide?
Samir – Jason's guide that comes highly recommend.  Email him at smt.lama@gmail.com
You Should Also Listen To:
Leave a Review!
iTunes reviews are one of THE most important factors for podcasts. If you enjoy the show please take a second to leave the show a review on iTunes!
Click this link: Leave a review on iTunes
Hit "View in iTunes" on the left-hand side under the picture.
Leave an honest review.
You're awesome!