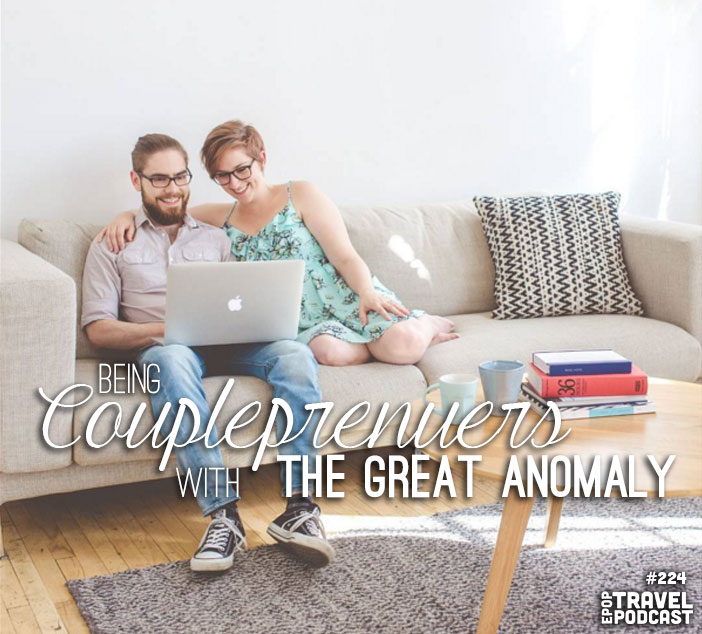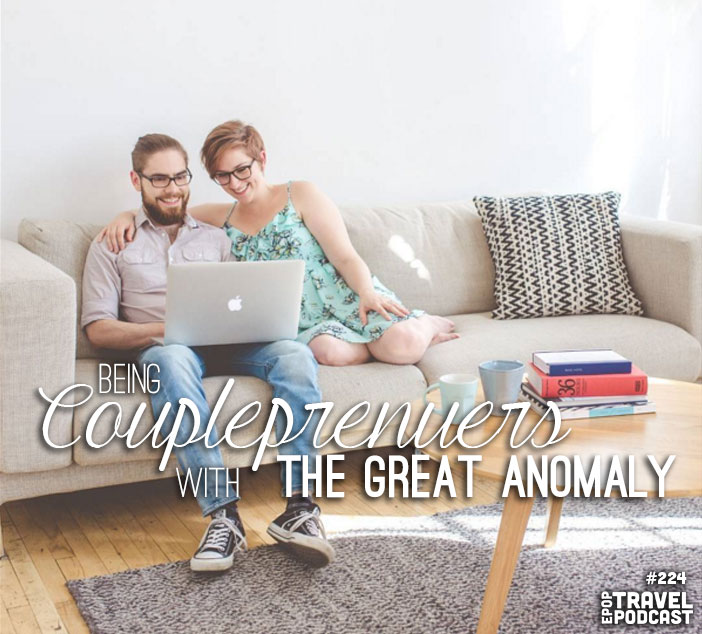 Travel more, work less.
Wait, that sounds familiar…
Geneviève and Nick, co-founders of The Great Anomaly join Heather and I to talk about something that is very important to both of us.
Coupleprenuership.
Yes, it is a word (even if they made it up).
Gen and Nick work together as a couple on several businesses and have learned a lot about how to do so over the past several years. We chat about what to do when business personalities don't match up, even if your romantic ones do, how to balance work and travel, and how structure actually creates freedom. Even though that last one doesn't sound like it makes any sense.
Make sure to check out Living Unconventionally podcast as well if you're interested in more tips on working together as a couple!
Click here to download this episode directly
Interested in becoming Location Independent? Check out Location Indie, a community of people who share your dreams!
Today's episode has been sponsored by our friends at Tortuga Backpacks!
Check out the entire library of EPoP Travel Podcasts on iTunes
In This Episode
Links
Want More?
Leave a Review!
iTunes reviews are one of THE most important factors for podcasts. If you enjoy the show please take a second to leave the show a review on iTunes!