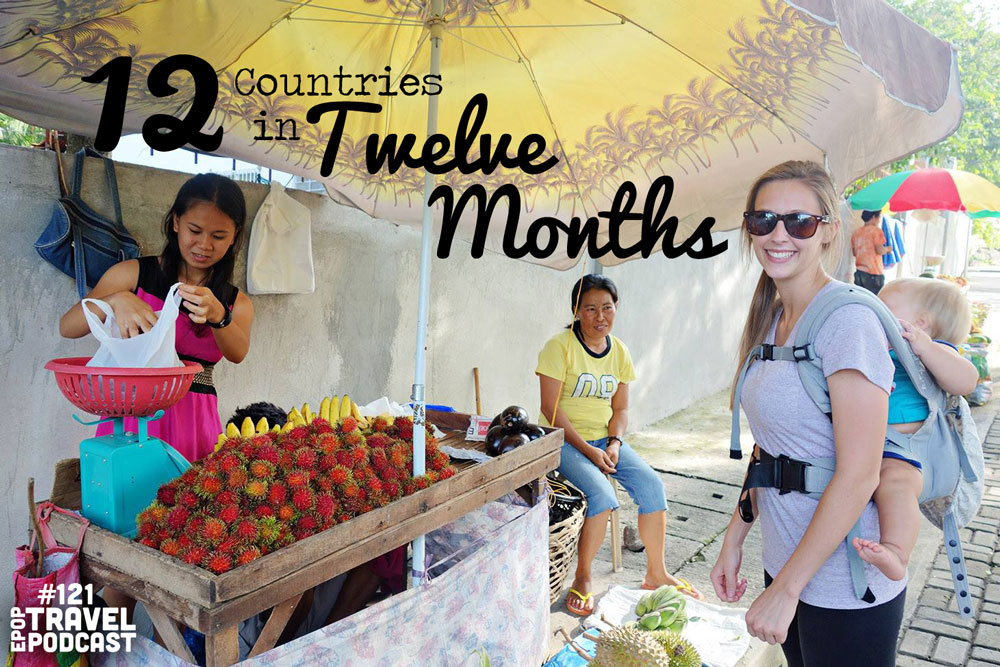 Yesterday Scott shared his experiences traveling with a baby.
Today we talk about the trip itself.
Where have they been? Where did they like? How did they save for the trip? How are they saving money on the road.
Scott from TwelveCountries.com answers all these questions and more while he shares some great advice for anyone planning to travel long term, with, or without, a child.
Below we also have links from the AirBnB's that Scott and his wife stayed at through their travels that they would recommend to anyone traveling to those countries!
This is part two of a two-part interview with Scott Manning on the logistics of traveling with an infant & the cost of travel. To listen to part one, where we talk more about infant travel, click here.
Click here to download this episode directly
Check out the entire library of EPoP Travel Podcasts on iTunes
In This Episode:
Where they've been so far.
They're favorite places.
Traveling around New Zealand in a Forerunner.
The truth about Morocco.
Language barriers.
The true cost of travel.
Budgeting their trip.
Saving money on the road.
and much more!
 Links Discussed in This Episode:
Win a $50 Amazon Giftcard!
The last survey went SO well, that we're doing it again!
Click Here to fill out our survey (it only takes 5 minutes, we promise!) and get entered to win a 50 dollar Amazon Giftcard! The survey will close at the end of November.
We'll randomly select one person who answers our survey to win!
Leave a Review!
iTunes reviews are one of THE most important factors for podcasts. If you enjoy the show please take a second to leave the show a review on iTunes!
Click this link: Leave a review on iTunes
Hit "View in iTunes" on the left-hand side under the picture.
Leave an honest review.
You're awesome!