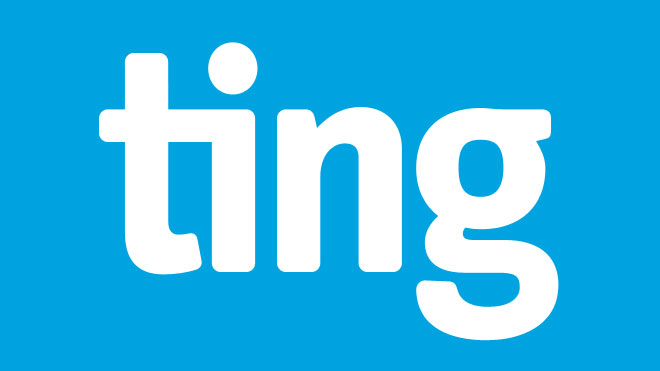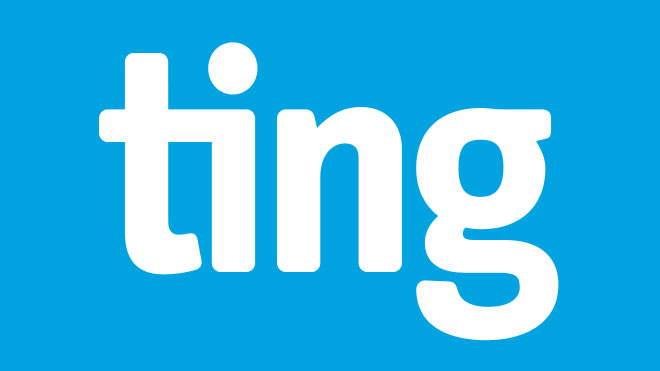 The more I travel internationally, the more annoyed I get each time I return home and am faced with paying an exorbitantly large cellphone bill.  
Because I'm home often enough, I can't just cancel the plan straight up.  A US cellphone, for better or worse, is necessary for me.
But after being away for a large chunk of the month, or sometimes even the whole month, why should I have to pay the same amount of money as someone else if I've only used my phone a fraction of the amount?
I'm throwing money down the drain, and it's constantly irked me.  But unfortunately, because I needed to keep a US cellphone, I was stuck, a slave to Sprint.
Until now!
Enter Chris, the brains behind the terrific site Mr. Everyday Dollar and avid EPoP reader.  When he mentioned to me that there was a much cheaper, much better options, my ears perked up.  
As he began to give me more and more details, my smile grew wider and wider.  Chris had finally give me the answer to my "throwing money away" cellphone woes.
The best part:  while Chris's "secret weapon" is especially beneficial for people who frequently travel overseas, it can actually save money for anyone, even people who never set foot outside of US soil.
I'll let Chris take it away…
________________________________________________________________________________________________
If you travel internationally you probably fall into one of two camps when it comes to connectivity.
The first camp – incidentally, my group of folks – is when you tell your friends and family, "I'm going on vacation, don't contact me!" and power off your phone for two weeks on the way to the airport.
The second camp, increasingly popular, is when you find yourself breathing into a paper bag a few days before your trip, your mind racing with thoughts on how you'll stay connected.
Suspending Service
If your preference is to tuck your phone away when you travel, you may want to suspend your service to save some dollars on your monthly bill.
The top three U.S. carriers – AT&T, Verizon, and Sprint – will allow you to suspend your service, but unfortunately it may not be worth it because they all charge ridiculous fees to do so.
Thankfully, there may be a better way.
Consider Switching to Ting
Ting is a wireless service provider that utilizes Sprint's network. They're unique because they allow you to pick your plan based on what "size" service you think you'll use, from XS to XXL, as shown below:
The awesome thing about Ting is that they'll automatically bump you up or down in "size" based on what you actually use during the month.  
Paying for what you ACTUALLY use; what a novel idea!
Many folks who sign up choose to pick XS across the board, forcing Ting to bump them up in size as they use minutes, messages and data over the course of a month.
Ting is a great option for travelers who don't plan to roam with their phone abroad: because their usage will be lighter than normal they'll automatically save money.
Additionally, if you're traveling for months at a time and won't be using any services, you have three great options with Ting:
Suspend your device – the phone will be deactivated but the number will stay active, and you'll only be billed an active device fee of $6 a month.
Do nothing – if you really won't have any usage, you'll be billed the $6 a month for an active device.
Cancel your account – Ting is a no-contract service so you can cancel your account at no-cost. The downside is that you'll lose your phone number, which to some people might not matter.
Overall, Ting is a great service with awesome customer support, and many users would save money by switching. Swing on over to Mr. Everyday Dollar to learn advanced Ting techniques and to save $25 off new service or devices.
Staying Connected When Abroad
Now that we've figured out the best, cheapest cellphone option for when you're home in the US, what about options for staying connected with friends and family (and possibly even work) while you're abroad?
If you plan to stay connected while traveling abroad, there are a few techniques that will allow you to communicate back home and leave you with some extra money to enjoy your vacation.
Free WiFi
You'll find you won't pay a dime to talk to friends and family back home if you take advantage of free WiFi – available at coffee shops, hotels, and hostels, amongst others – and use apps that let you communicate over the internet.
Voice Calls
There are two great options to place voice, or video, calls for free over that free WiFi:
Google Voice – allows you to make free voice calls to regular numbers. Calls can be made from a tablet or laptop through Gmail or the Google Voice website. You can claim a free domestic phone number and use it when you travel to call back home, or you can port your current number to Google Voice and then forward it to your phone.
Skype –  offers the ability to make free calls from a phone, tablet, or laptop as long as both users are on Skype.
Messaging
Like calls, there are a few awesome ways you can message your contacts completely free:
Google Voice – allows you to send and receive traditional text messages through Gmail, the Google Voice website, or the app that's available for iOS and Android devices.
WhatsApp – recently acquired by Facebook, is the easiest messaging app to get started with. It works by scanning your contacts for others that use the service. Chatting is speedy, plus you can send short recorded voice messages, videos, and photos which is perfect for travelers! There's other popular messaging apps – WeChat, Kik, Line, Telegram – but they're underwhelming in comparison.
Viber – has many of the same messaging options as WhatsApp but offers free voice calls if both users are on the app.
Using a SIM card
While using free voice and messaging apps over free WiFi may meet your connectivity needs, a nice complement is to buy and use a SIM card. A little chip that you insert into your phone when you're abroad, they're available for $5-$20 and usually include minutes and data.
Having a phone to use locally in a foreign country can be extremely useful to make calls for things like reservations and tickets, and to be able to use Google Maps to help navigate a city, although getting lost can be fun too!
The Bottom Line
If you are person that wants to disconnect from your normal day-to-day life when you travel, by choosing a flexible and inexpensive provider like Ting you'll save money off your monthly bill.
If you choose to, you can still stay in touch with people back home by taking advantage of free WiFi and services like Google Voice and apps like WhatsApp.
Happy (frugal) trails!
What cellphone service do you currently use?  Are you eyeing a switch to Ting?  How much would it roughly save you?  It will most likely switch me at least $25 per month!
Chris runs the blog Mr. Everyday Dollar, which publishes practical articles for people striving to improve their personal finances. Individuals and families can use his tips, tutorials, and resources to make decisions on how to budget, save, invest and spend for the long haul. He's also a big fan of Clark's Desert Boots.  Connect with him on Twitter @MrEverydayDolla or Facebook.