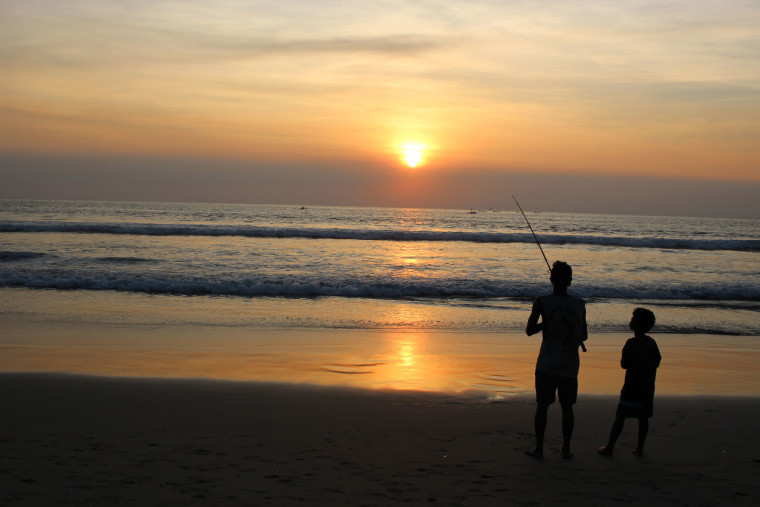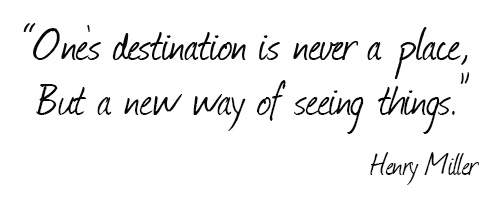 People often ask why we travel.
What is the purpose?
What is the goal?
This quote resonated with me because it basically sums up the reason Trav and I love to travel. We want to see new things.  We want to experience other cultures.  Transforming the way we view other parts of the world is important to us and hopefully changes us for the better.  This December, we spent three weeks in Bali and focused on soaking up as many experiences as we could.
Here are some of the adventures we had…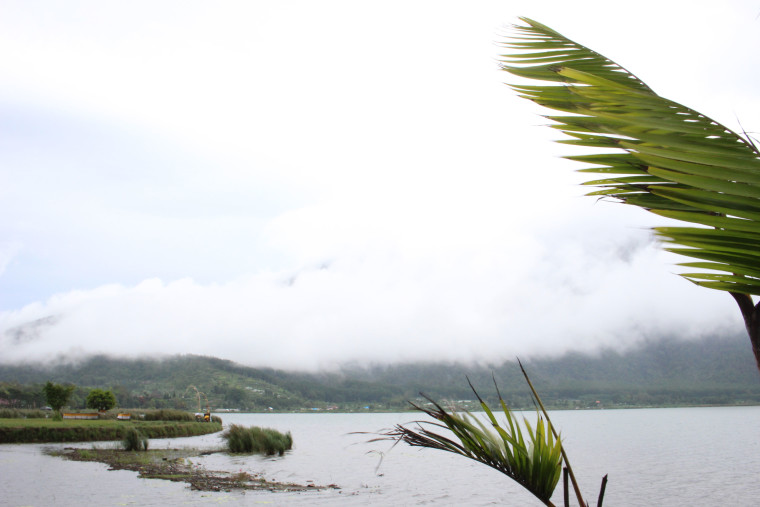 //The fog rolling in at Lake Bratan//
We arrived in Bali during rainy season. The rain came almost every day, but during the interlude we hopped on the motor bike and hit the road.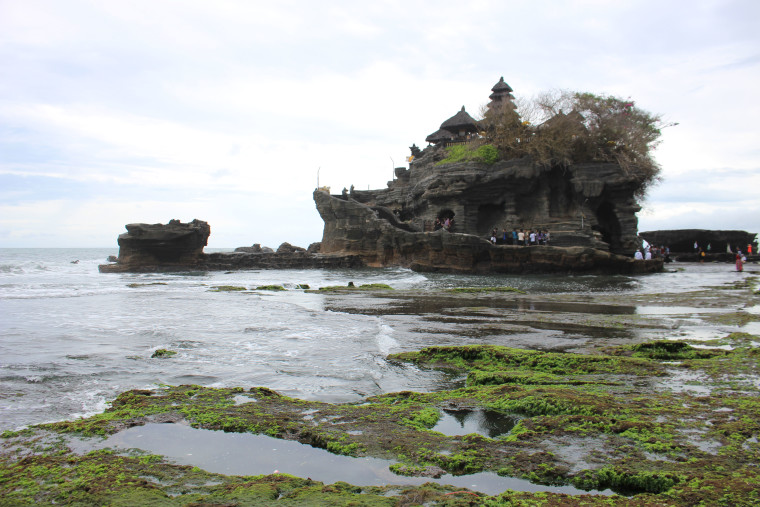 //above & below – The temple at Tanah Lot//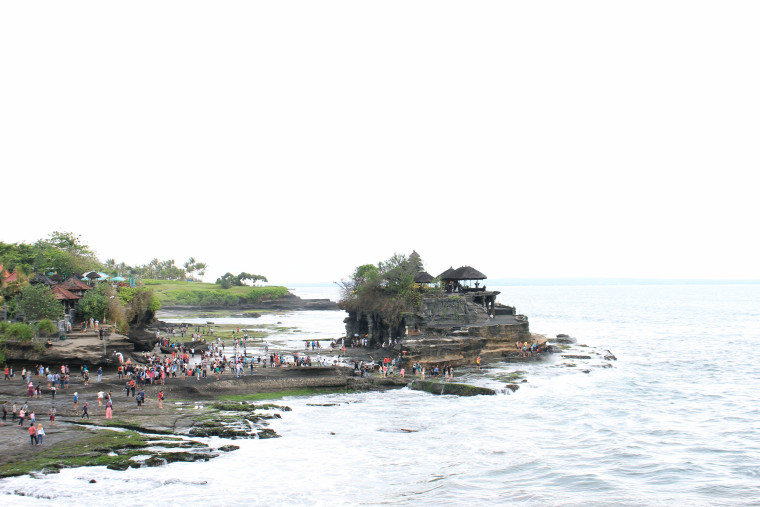 After exploring along the western coast of Bali, we decided to move into the interior town of Ubud, which is a very popular destination for tourists and digital nomads alike. It can be quite crowded in Ubud so we took the bike and escaped at least once every day.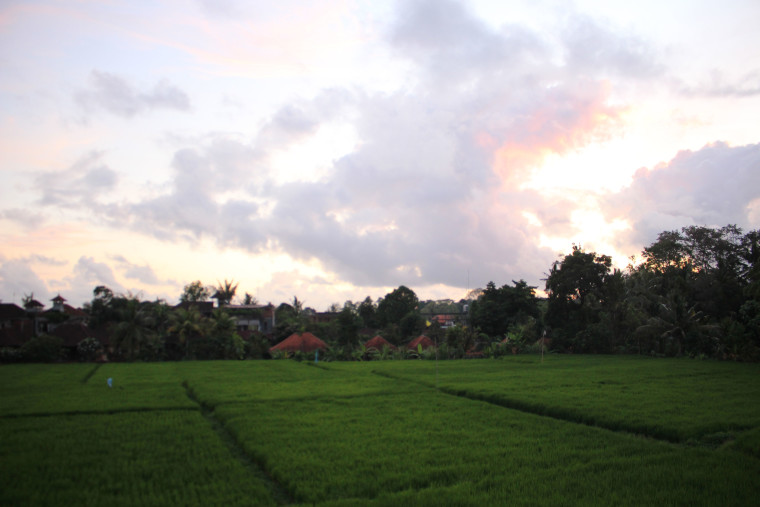 //view from our room//
Our first such excursion was to the temple complex of Gunung Kawi. The beautiful ruins of Gunung Kawi are well off the tourist path, which allowed us to leisurely take photos and wander around (while profusely perspiring in the humid pre-rain temps!).
Gunung Kawi is about a 45 minute scooter ride from Ubud. It is nestled amonst rice fields and jungle. It's well worth the drive to experience a more peaceful side of Bali.
//this guy saw an opportunity – fresh coconut for overheated tourists//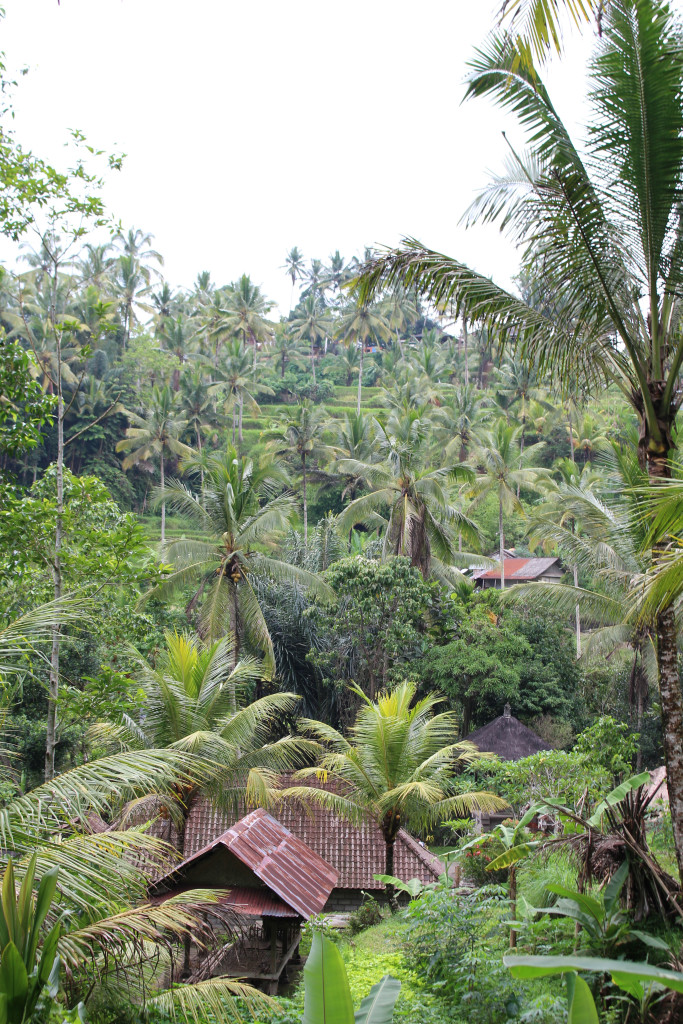 A trip to Ubud isn't complete without visiting the Monkey Forest.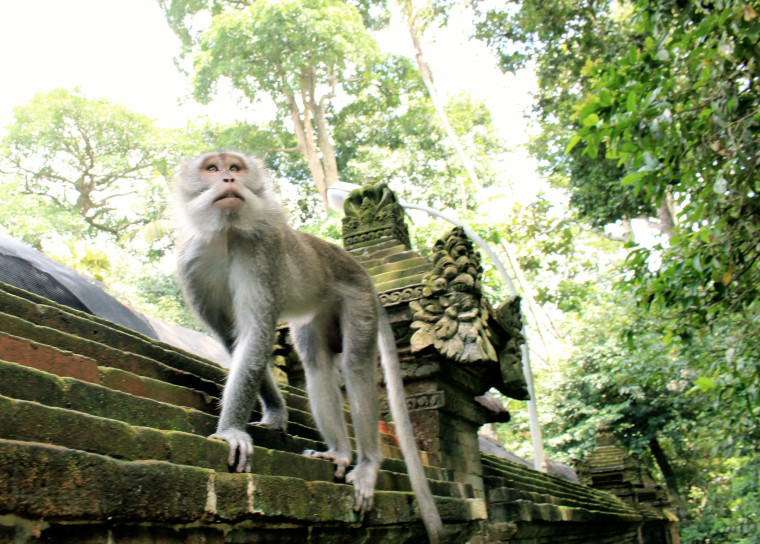 The Sacred Monkey Forest in Ubud is a cool reprieve from the overly touristed streets of town. The temperature drops as soon as you enter and the monkeys run rampant.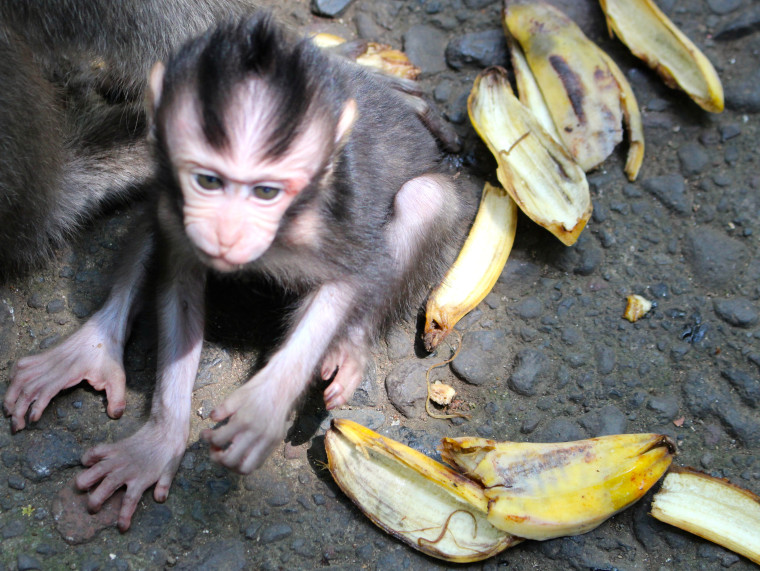 Some people have claimed that the monkeys are aggressive and recommend avoiding this monkey sanctuary altogether. We found that if we just paid attention to our belongings and didn't provoke the monkeys, they left us alone.
//monkey cleaning//
If you head out of Ubud in any direction, you will likely find fields of rice paddies. One of the most striking spots is a few miles north of Ubud where you can see all of the terraced rice fields and hike through them.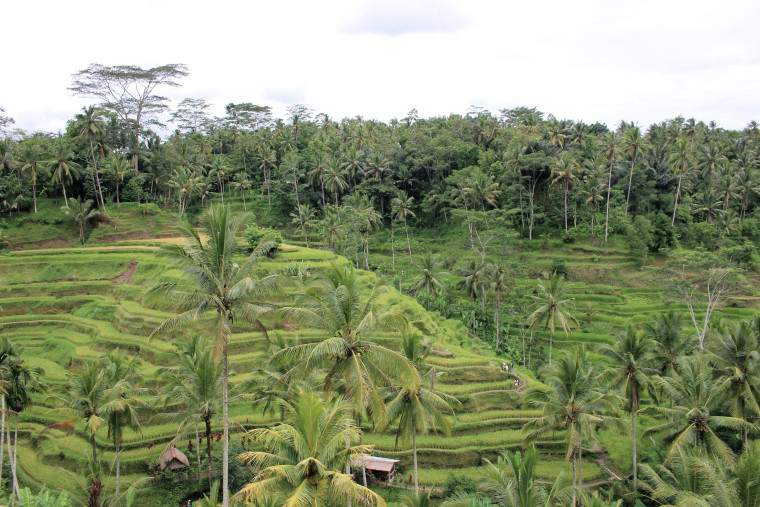 This is a very well know spot and therefore, quite crowded, making it almost impossible to take pictures without other people in the shot.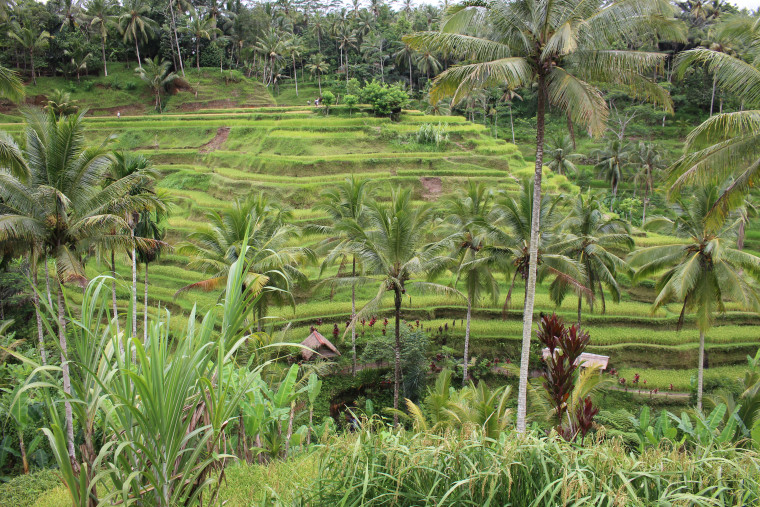 We mentioned on instagram, that we had a secret spot for viewing rice fields.
//view of our secret spot outside Ubud//
There was literally not another person in sight.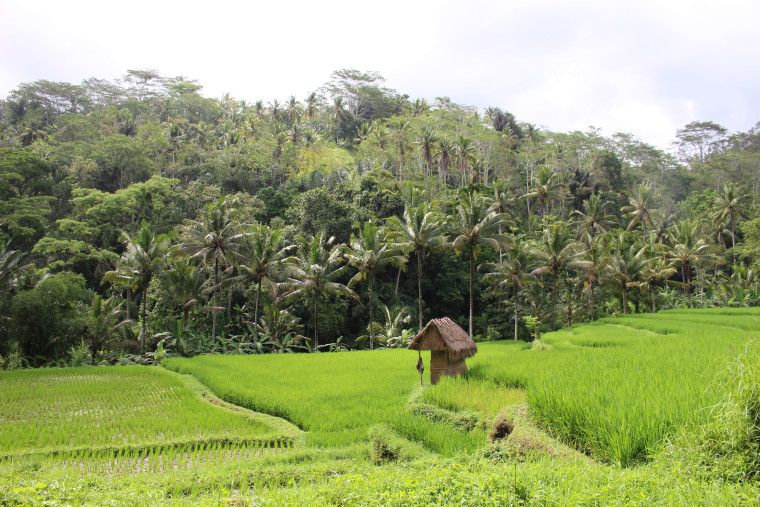 Except for this woman… who graciously let us snap a picture as she was hiking up the mountain.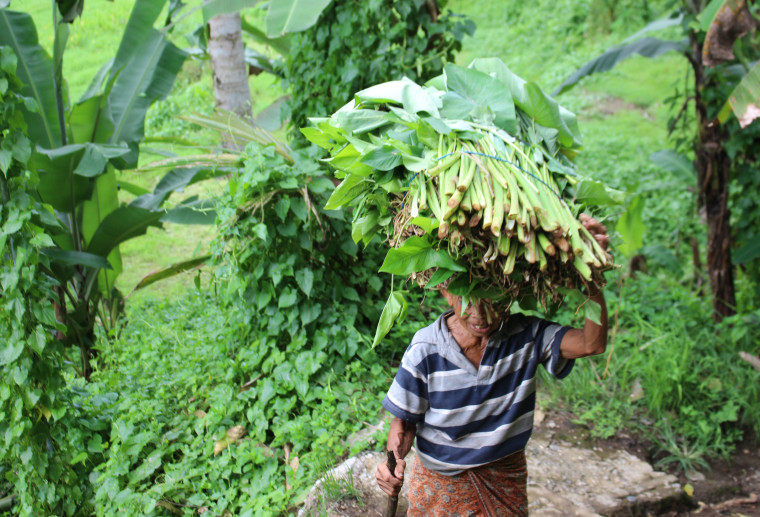 Want to know where this secret spot is? Hint: you have to find this temple first.
Our last few days in Bali were spent back at the beach. Exploring the southern coast and eating fresh seafood BBQ in Jimbaran.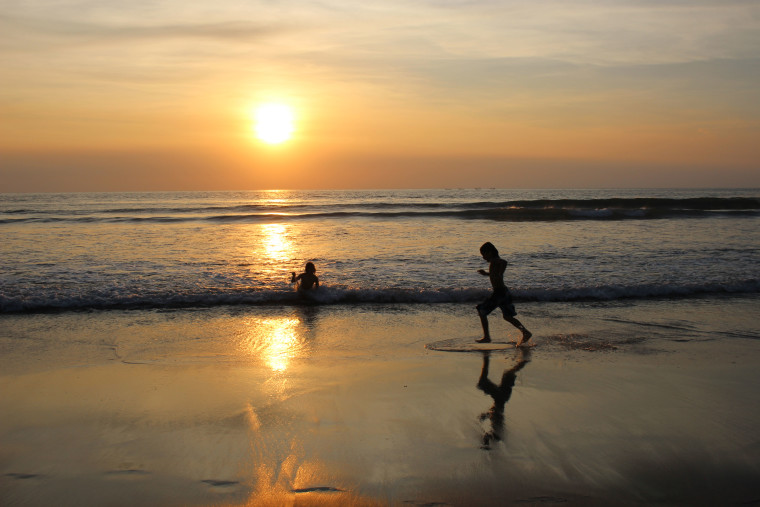 Where are some of your favorite places to really immerse yourself and explore?