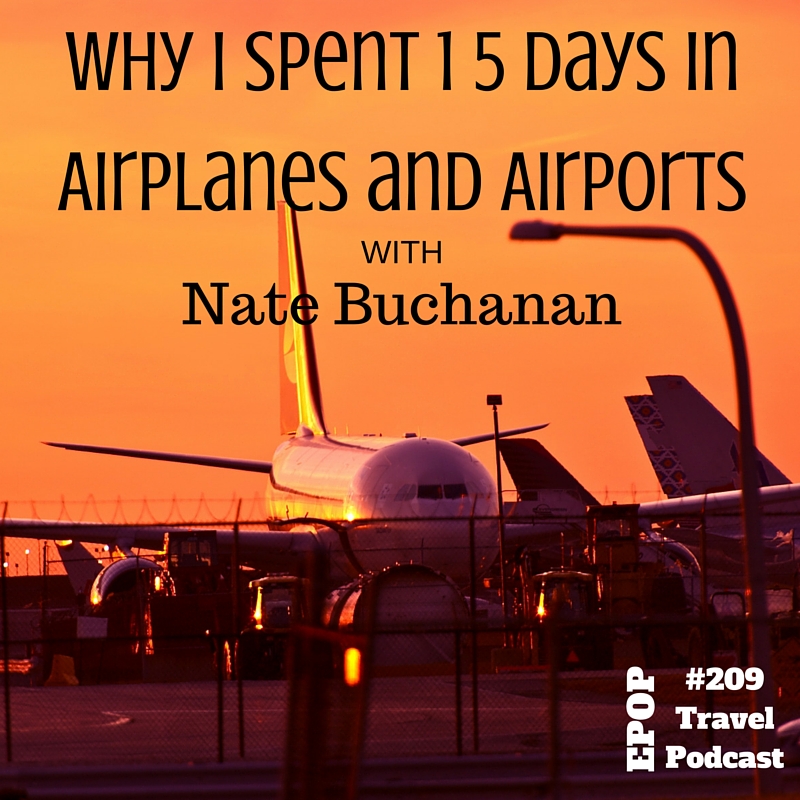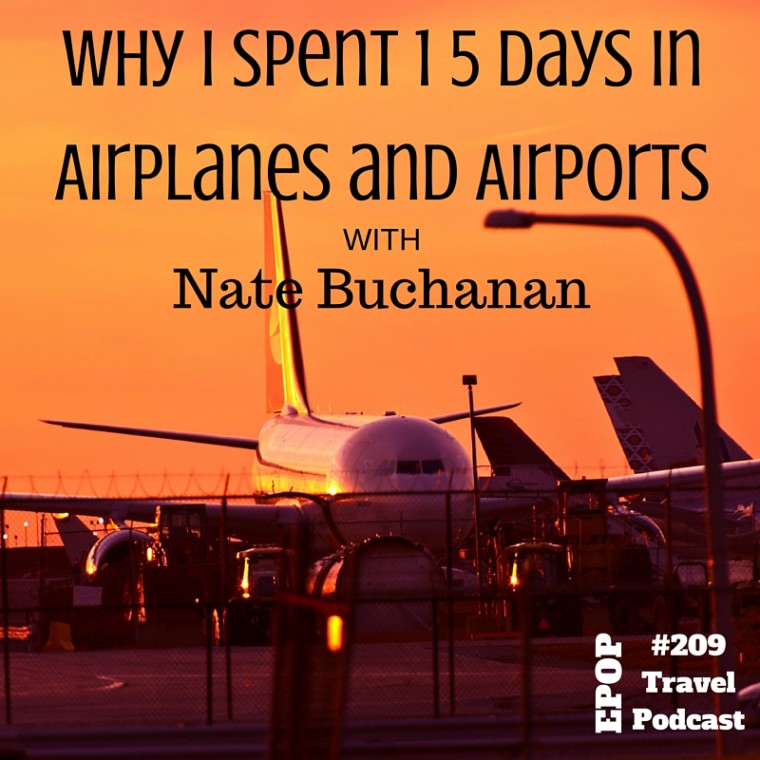 Nate Buchanan is the creator of Peanut Butter Printing and NateBuchanan.org. He returns to the EPOP podcast after transforming from a frequent flyer newbie to a seasoned veteran in just one year!
In this episode Nate talks about his incredible 15-day mileage run in airplanes and airports from South America to Asia, and why he considers this 92,000-mile business class trip an investment.
Click here to download this episode directly
In This Episode:
How Nate earned the highest American Airlines status
How much this 15-day, business-class trip cost, and why it was a good investment
What it's like to fly in business class and stay in first-class lounges
The scares and mishaps that almost derailed Nate's 15-day adventure
Nate's favorite airport lounge of all time
What exciting adventure is next for Nate
and much, much more.
Links In This Episode:
Want More?
Here are some other EPoP Podcast episodes you'll like:
Would you take a trip like Nate did?  Why or why not? Let us know in the comments below!
Today's episode has been sponsored by our friends at Tortuga Backpacks!
Check out the entire library of EPoP Travel Podcasts on iTunes
Want to Travel, Live, and Work Anywhere in The World…?
Check out our new community, Location Indie!  
Click the link above, put in your email and get our totally free videos to help start leading the lifestyle you desire!