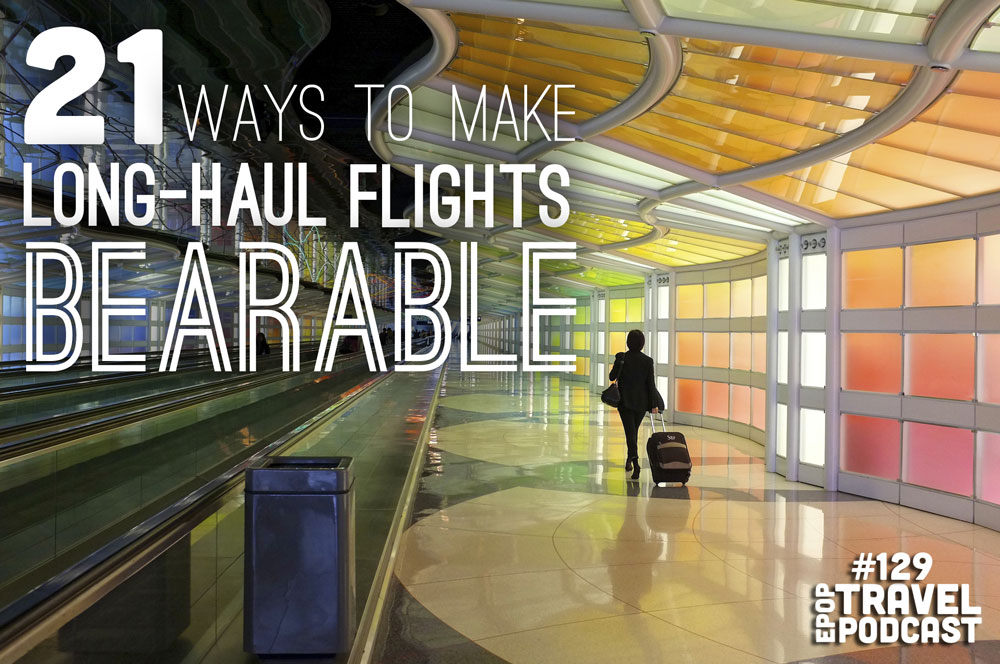 Very few people actually look forward to those 20+ hour travel days.
Unless of course, they're in business class.
With long flights, horrendous layovers, and no sleep, those days go down as the price we pay for travel.
But they don't have to be!
Today Heather joins me to share some tips & tricks to making those travel days more enjoyable. From the day before your trip to finding ways to make sleep possible, even in economy class, we've got tips that will help every traveler make the most out of the "lost days" of travel.
What are your recommendations for getting through long-haul flights intact?
Click here to download this episode directly
Check out the entire library of EPoP Travel Podcasts on iTunes
Today's episode has been sponsored by our friends at Tortuga Backpacks!
In This Episode:
06:24 Flying mid-afternoon.
08:49 The items that will make your flight sooooo much more comfortable
15:53 Scoping out the seating arrangements.
19:22 The beauty of sleep aids.
23:41 Making your layovers more pleasant.
30:08 What you can do after you touchdown
36:00 Recommended listening.
and much more!
Links from today's episode
Recommended Listening
Leave a Review!
iTunes reviews are one of THE most important factors for podcasts. If you enjoy the show please take a second to leave the show a review on iTunes!
Click this link: Leave a review on iTunes
Hit "View in iTunes" on the left-hand side under the picture.
Leave an honest review.
You're awesome!
Photo courtesy of Flickr Creative Commons