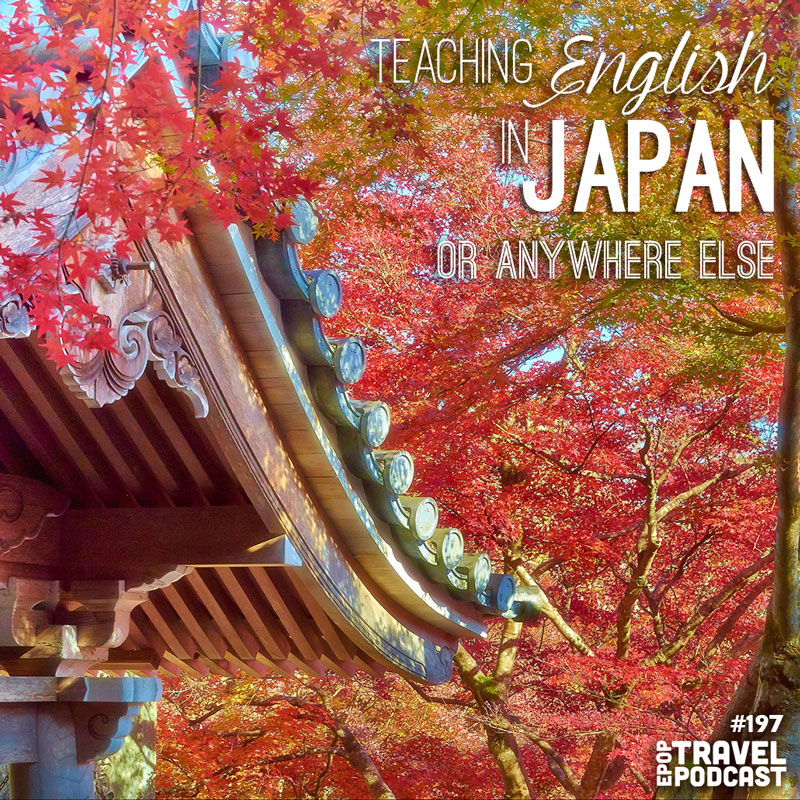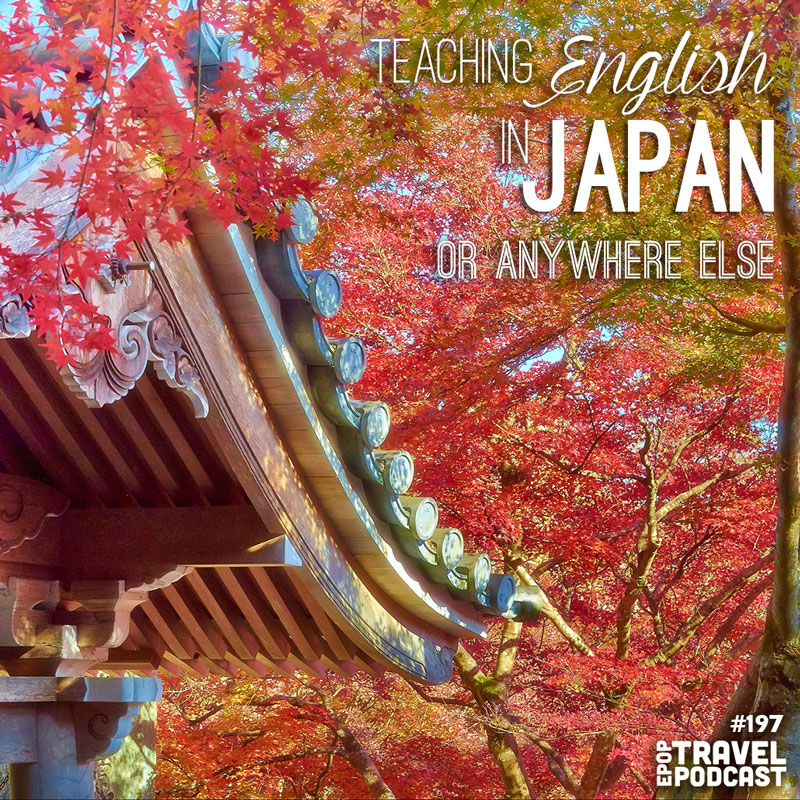 It's amazing that it's taken us this long, but we've finally done it. Today's podcast:
Teaching English in Japan!
A lot of the tips and stories we share here are probably also applicable to countries around the world, so if you're interested in teaching English abroad, anywhere, have a listen!
We chat about the different programs that you can use to teach in Japan (some of which are international as well), the different methods that you can use to get a teaching position, and our experiences teaching.
There's a ton of info here for those of you interested in teaching abroad! The best part is, a lot of times, all you need is a bachelor's degree!
Do you have experience teaching English abroad? Let us know about your story in the comments below!
Click here to download this episode directly
Today's episode has been sponsored by our friends at Tortuga Backpacks!
Interested in becoming Location Independent? Check out a community that I helped to start and get the ball rolling!
Check out the entire library of EPoP Travel Podcasts on iTunes
In This Episode:
06:00 Teaching English anywhere!
06:45 Certification needed? Do you have to speak the local language?
08:25 Do you need teaching experience?
09:50 Where in Japan would you suggest I go?
12:12 How we ended up in Japan teaching
16:40 The programs available in Japan.
30:00 They types of schools, students, and teaching experiences in Japan.
43:48 Working with a consulting company.
and much more!
Links
Want More?
My Life As A U.S. Diplomat With Nick Hersh
Top 20 Travel Books – Part 1
Leave a Review!
iTunes reviews are one of THE most important factors for podcasts. If you enjoy the show please take a second to leave the show a review on iTunes!
Click this link: Leave a review on iTunes
Hit "View in iTunes" on the left-hand side under the picture.
Leave an honest review.
You're awesome!
Photo provided via Flickr Creative Commons.