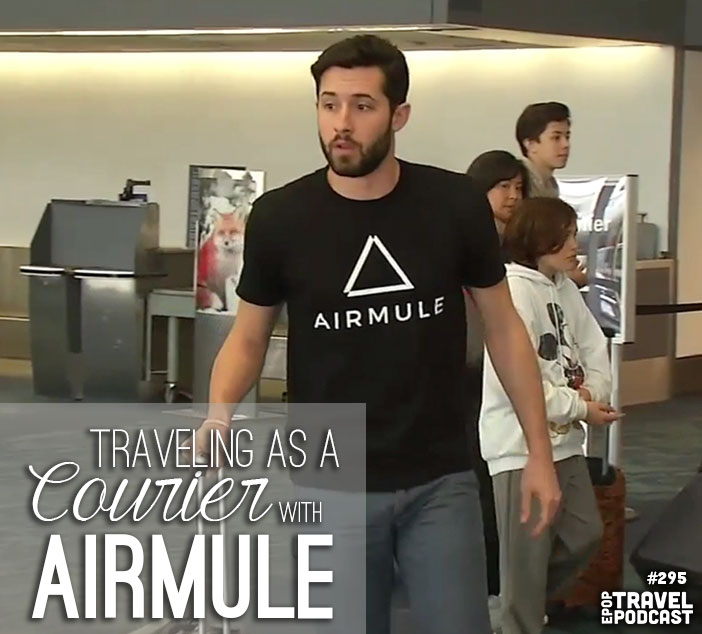 If you know anyone who did a lot of travel in the '70s, '80s, and 90's you've probably heard of being an airline courier.
Essentially, you used to be able to give up your luggage space on a plane to carry packages for delivery and you could fly for free. It was a pretty neat system.
But with the tragedy of 9/11, this method of travel seemingly faded into obscurity. To the point where many people now don't know it was ever a thing!
Now, with the sharing economy (AirBnB, Uber, etc.) growing across the globe, being an airline courier is making a resurgence and Airmule is part of the movement.
Airmule currently functions on flights between the United States and China, where you can give up your luggage space for discounted fares or a flat fee to deliver a package, and it's totally legit. Jared, their marketing manager, and first employee joins me today on the podcast to talk about how exactly Airmule works, and how they got started!
If you're interested in signing up for Airmule, feel free to use our affiliate link here!
Do you know anyone who used to be a courier? Share with us at @ExtraPackofPeanuts!!
Check out the entire library of EPoP Travel Podcasts on iTunes
In This Episode
Links
Want More?
Leave a Review!
iTunes reviews are one of THE most important factors for podcasts. If you enjoy the show please take a second to leave the show a review on iTunes!