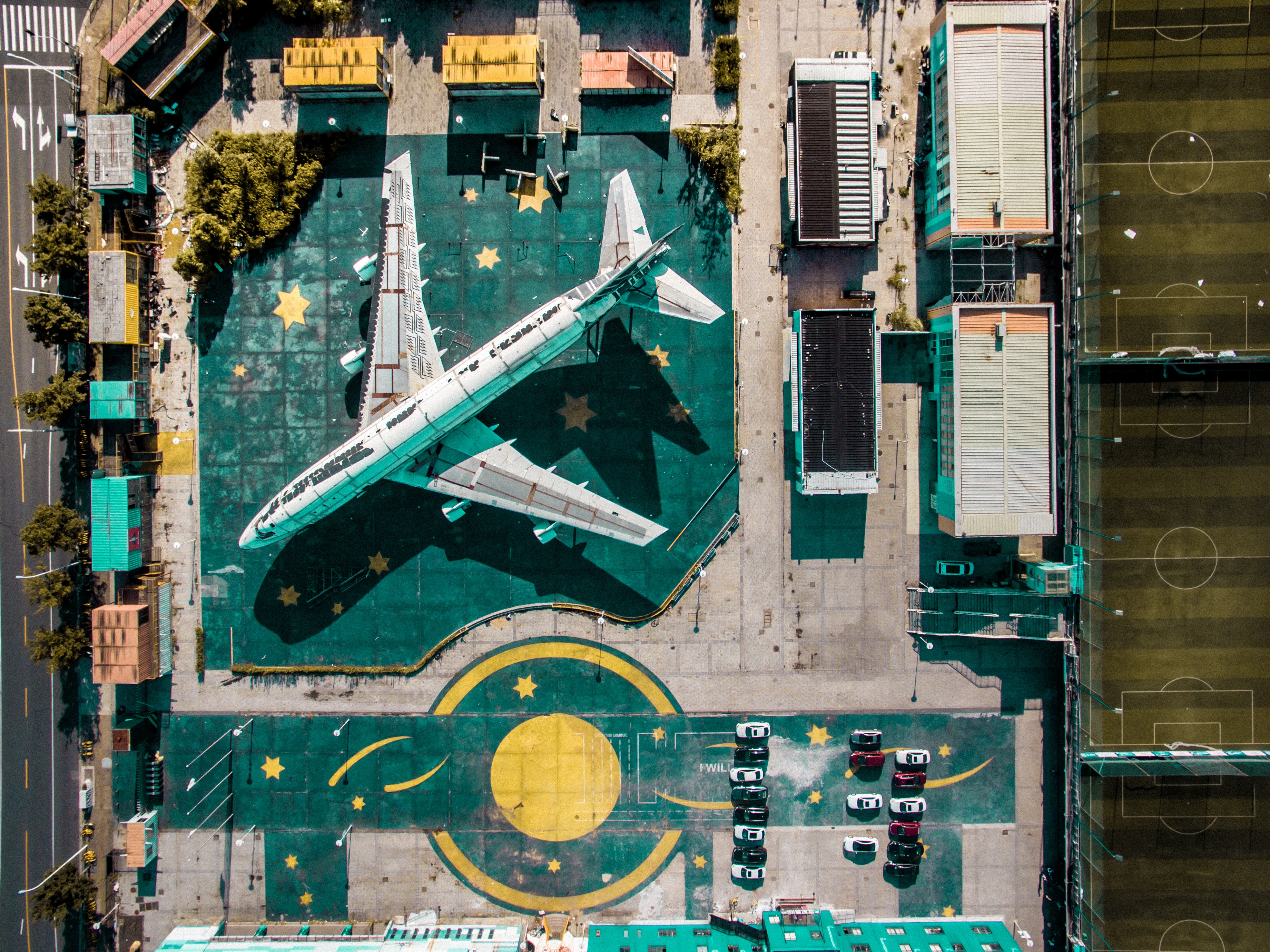 The goal of this FAQ is to serve as a guide for anyone (from total newbie to veteran) who has questions about how to use and redeem their frequent flyer miles to book a ticket.  I've attempted to arrange the questions in an order from the most basic to the more advanced while also keeping some semblance of continuity between the topics discussed.
I want this to be a "living document", so if you have any other questions I've missed or things you want explained, please ask, either by commenting below or by emailing.  I'm looking to continuously add to the list, so don't be shy!
1.  Since I have 50,000 miles, that means I can fly 50,000 actual miles, right?
I start with this basic question because that is EXACTLY what I thought when I first heard about frequent flyer miles.  Turns out, I was completely wrong.  The term "miles" does not equate to the actual miles you can fly, and should really be thought of as "points".  A certain amount of points will equate to a certain level of prize (free flight), but it does not necessarily correlate with the actual number of miles that flight will be.
For example, an economy class roundtrip ticket between Philadelphia and San Francisco will cost 25,000 miles but the distance you will actually be flying is about 5,000 miles roundtrip.
2.  How do I determine how many miles I need to fly to a specific destination?
Each airline has different charts that determine how many miles you'll need to fly to and from each place.  The best place to go to determine how many miles you'll need to fly from place to place is milez.biz which will show you the miles you need for each airline.  This is much faster than checking each airline's individual award chart.
3.  Will I pay more to fly business class or first class than economy class?
Yes.  How much more depends on the airline.  Milez.biz will show you the prices for economy class, business class, and first class.
4.  Is a first class redemption worth it? 
That's up to you.  Some people prefer to make their flights as comfortable as possible.  Others prefer to get as many trips out of their frequent flyer miles as possible.
5.  If I have 50,000 American Airlines miles, does that mean I can only use them on American Airlines flights? (substitute American Airlines with any other airline you wish).
No, not usually.  Most airlines are part of one of the three major alliances; OneWorld, Star Alliance, or Sky Team.  To see what airlines are a part of what alliance, see this Wiki page.
If the airline that you have miles with is part of an alliance, you will be able to use those miles to fly on the other partners in that alliance.
For example, lets say you want to fly from New York to Madrid and you have AA miles.  AA does not operate this route, but Iberia does.  Iberia and AA are both part of the OneWorld Alliance, and therefore, you can use your AA miles to fly with Iberia.
6. Which airline alliance should I focus on?
The short answer is, it depends. If you live near a major airline's hub, Delta's Atlanta hub is a good example, then focusing on SkyTeam is a good idea because you will have access to many more flights out of Atlanta.
If you don't live near a hub for a major airline, then finding the right alliance is a little trickier and it becomes more dependent upon where your dream destination is!
7.  If I am using miles from one airline but flying on a partner airline, which airline do I actually book the tickets with?
You will always book the tickets (either online or over the phone) with the airline that you have the miles with, not the airline you will actually be flying.
If you are using AA miles but flying on Iberia, you will book your tickets with AA.
8. If I am  using miles from one airline but flying on a partner airline, whose award chart do I use to determine how many miles it will cost?
You always use the airline whose miles you are using to determine how many miles a trip will cost, not the airline(s) that you will actually be flying on.
If you are using AA miles but flying on Iberia, you will use AA's mileage chart to determine how much it costs.
9.  What is the difference between a "zone-based" award chart and a "distance-based" award chart?
Most airlines operate on a zone-based award chart.  The world is divided up in to sections, such as North America, Europe, Middle East, etc.  Travel from one zone to another is a certain amount, no matter what city you leave from or arrive at.
For example, you would pay the same amount to fly from Vancouver to Rome as you would to fly from New York to London because each flight would be leaving from the same zone (North America) and arriving in the same zone (Europe).
A few frequent flyer programs operate a distance based award chart (with British Airways being the most notable).  With a distance-based award chart, you are paying based on how many miles you are actually flying.
Using the above example, a ticket between Vancouver and Rome would cost many more miles than a ticket between New York and London because it is twice as far.
10.  Can I book one-way award tickets or must I always book roundtrip?
This totally depends on the airline whose miles you are using.
In the U.S., the major carriers (American, United, Delta, and Southwest) all allow one way award redemptions.
11.  How do I find availability if I want to fly on partner airlines?
Most airlines' websites will only show availability for their flights, not for all their partner's flights.  If you have AA miles and simply go to AA.com to search for availability, you won't be seeing all the possible options.
The best way to see availability on for all OneWorld partner's is to use Qantas's website.  If you've never done this before, first check out my step by step instructions and video tutorial.  Remember, you won't actually book through Qantas's website, but you will be able to find flights you want and then call the airline whose miles you are using and tell them the times and numbers of the flights you want.
The best way to see availability for Star Alliance partner's is to use either ANA's website (which is pretty complicated but gives the best results) or United's (which is much simpler but isn't quite as comprehensive).  I show you how to use both of them in this post, complete with two video tutorials and step by step instructions!
If you have miles in a bunch of different airlines across all alliances and want to check for availability all at once, I suggest using AwardTravelr.com or Award Nexus.  Both are free but Award Nexus requires you sign up for the Flyertalk forum first.  Wouldn't you know, I've got another video tutorial and written instructions for you if your confused by Award Nexus.
12.  Are there any specials or discounts that airlines offer on using frequent flyer miles?
American Airlines offers off-peak rates to certain destinations throughout the year. To read all about the value of traveling off-peak, the rules regarding off-peak travel, and what destinations are available, click here.
Flying Blue (the frequent flyer program of KLM, Air France, and others) also offers 50% off certain destinations all year round.  Every 2 months, they'll change the destinations, so continue to check back.  American Express Membership Rewards point will transfer to Flying Blue at a 1:1 ratio.
13.  When I use frequent flyer miles, will my flight be free?
No, you're flight will not be completely free, but it will usually be a whole heck of a lot cheaper than paying for a ticket!
They are not completely free because you will be required to pay the "taxes and fees" associated with your flight.  Unfortunately, there is no set rule of how much these will cost, as they can range from $5-$700+.
14.  How can I pay less taxes and fees on an award ticket?
The two main culprits for why these prices can vary so wildly are the amount of the airport tax (London Heathrow is notorious for having high taxes) and whether an airline charges a fuel surcharge as part of the "fee".
It is difficult to avoid the airport tax charged unless you decide to fly somewhere else.  Usually, the amount you'll pay in taxes isn't enough to justify going out of your way to find another airport.
Fuel surcharges are another story, as they make up the bulk of the money charged on award tickets.  To avoid them, you must use miles for carriers that don't charge them (like United) or fly on routes that where they are not charged.  To learn all about fuel surcharges and the way to avoid these like the plague, start here.

15.  Can I combine frequent flyer miles from different airlines?
No.  If you have frequent flyer miles 50,000 American Airlines miles and 50,000 United miles you can not combine them to make 100,000 miles.  Each airline's miles must always be kept separate.
16.  Can I transfer my mom/dad/sister/brother/friend's miles in to my account?
If the miles are from the same airline, then yes, you can transfer (or share) them between accounts.  However, most airlines will charge you a substantial fee to do this.  For example, AA charges $10 for every 1,000 miles plus a $30 fee for each transfer. This is almost always a terrible value for your money and miles!
There are a few airlines that let you "pool" your miles together and have household account, as long as you everyone lives under the same roof.  An example of this is British Airways, which you can read more about here.
17.  Can I use my miles to book a ticket for someone else, or vice versa?
Yes, you can use miles to book tickets for someone else.  The name on frequent flyer account that has miles in it DOES NOT have to be the same as the passenger.
18. Can't I just buy airline miles for an award flight?
Yes, you can buy miles, but they are priced at a point that will make the award flight cost more than you would pay for the flight with cash.
The only time I recommend buying airline miles is when you need to top up your balance to get those last few miles towards your award flight. Otherwise, you are just spending more money than you are saving!
19.  What is an "open-jaw"?
An "open-jaw" is when you arrive in one city but leave from a different city.  An open-jaw itinerary would look like this:
Departing flight:  New York to London
Returning flight:  Paris to New York
You originally arrived in London but your return flight left from Paris, a different city.
20.  What is a "stop-over"?
A stop-over is when you spend more than 24 hours in a city on international flights.
Whether you are allowed a stop-over or not depends on what airline you are redeeming miles with.
An example of a stopover itinerary would be:
New York-London (stay 5 days as a stopover)-Rome (final destination)
If you are allowed a stop-over, you usually have up to 1 year to stay in the stop-over city before you have to continue on to your final destination.  In the above scenario, you could stay in London for up to 364 days before heading to Rome.
I always, always, always recommend people make use of stop-overs if they are able to because this is like getting 2 vacations for the price of one.  In the above scenario, you'd be able to visit both London and Rome but only pay the price for one ticket!
21.  When does award availability open up?
For most airlines, they will begin releasing award seats 330 day before the flight date.  Most airlines do not release all the seats at once, but stagger it over a period of time.  If you know for sure that you want a certain flight on certain dates,  you should start looking as soon as possible.  The 330 day "early bird" gets the worm.
You can also, on occasion find some first class awards very close to departure, sometimes even as close as 24 hours!
22. Do my frequent flyer miles expire?
Yes! But don't worry, as long as there is some sort of activity, like award redemption or if you earn more miles, your miles are safe.
Different programs' miles expire at different times, but most programs are between 18-24 months.
FURTHER READING (POSTS HANDPICKED FOR YOU…BY US!)
None of that automatic "read more" stuff you'll see everywhere else on the internet!
If you liked this post, then you'll love these as well:
(photo courtesy of Colin_K)